A Squarespace SEO expert specializes in optimizing Squarespace websites for search engine optimization. This includes creating optimized copy, keyword research, content marketing, link building, technical optimization, and other tactics to improve the website's visibility in organic search results. A good Squarespace SEO expert will have a deep understanding of how search engine algorithms work and be able to apply SEO strategy and techniques that adhere to Google's webmaster guidelines.
As a website owner, you may have heard the term "Squarespace SEO expert" and wondered what it meant. Essentially, a Squarespace SEO expert specializes in optimizing Squarespace websites for search engines. If you want to improve your website's visibility and organic traffic, working with a Squarespace SEO expert can be a great way to achieve these goals. In this blog post, we'll discuss what Squarespace SEO experts do and how they can help you improve your website's performance despite using Google Search Console.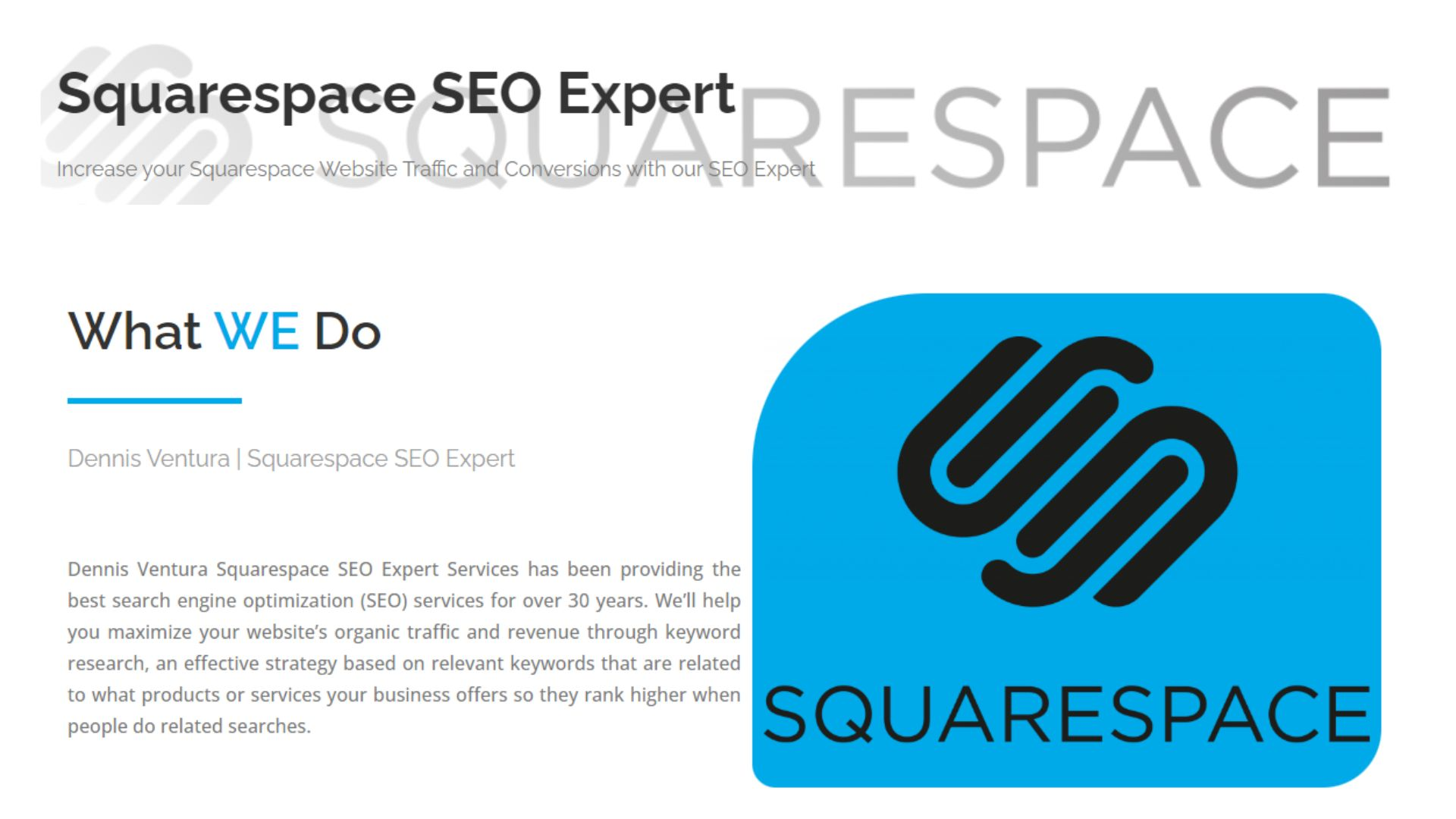 What Does Squarespace Do For SEO?
Squarespace is a website builder that helps businesses have an online presence without the need for coding knowledge. But more than having a website is needed – SEO (search engine optimization) measures must be taken to ensure you rank in search engines. Fortunately, Squarespace has its own Squarespace SEO expert that can assist with optimizing any website built on its platform.
They offer guidance on best practices and resources to help gain exposure through content optimization, SEO packages, keyword research, and creating sitemaps. They also promise higher search rankings if users follow their advice within six months. Squarespace's expertise makes it easy for businesses to quickly get the website exposure they desire in today's digital age.
How Hard Is Squarespace To Learn?
Squarespace is a very user-friendly platform, making it relatively easy to learn. The drag-and-drop feature makes it easy to customize your website's look. Additionally, Squarespace has helpful tutorials and an extensive knowledge base, so you can quickly figure out how to do something with the help of SEO strategies or SEO tactics and SEO services.
Squarespace is a great website platform for creating stunning designs and managing content with streamlined tools. It is simple, but it can take some time to understand how all its features work together, especially regarding SEO optimization. If you're new to Squarespace, it's always a good idea to hire a Squarespace SEO expert who can help you get your website up and running quickly while filling in the gaps in Google searches and Google search results.
Additionally, tutorials on the Squarespace website will enable even the least tech-savviest person to quickly learn the basics and navigate around their platform of choice of SEO agency for small business owners.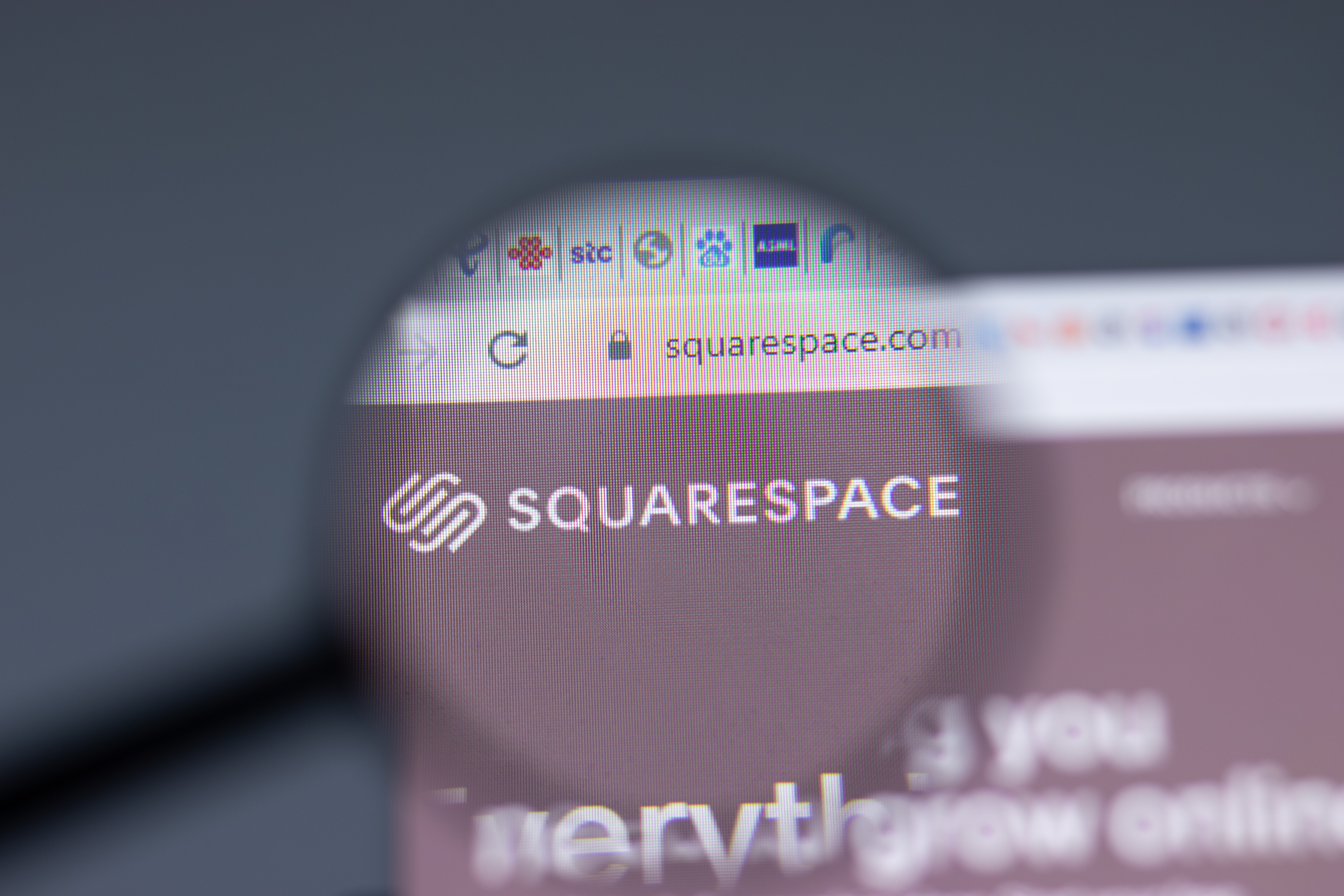 How Can SEO Expert Get Good At Squarespace?
Becoming a Squarespace SEO expert is far from easy, but the effort can make the difference between success and failure online. It requires up-to-date knowledge of all aspects of Squarespace, from website design to coding, and a deep understanding of achieving high search engine rankings and optimized content. The first step on this journey would be to familiarize oneself with Squarespace's platform by taking advantage of its various resources, such as tutorials and training materials to conduct Squarespace SEO audit.
Once comfortable with the platform, an SEO expert could improve Squarespace skills by researching the most successful strategies for Squarespace websites before working towards certifications like Squarespace specialists or Squarespace ambassadors. With dedication and passion, anyone can become a highly skilled Squarespace SEO expert.
How Much is Squarespace SEO Expert?
Squarespace SEO Experts provide an invaluable service to businesses trying to maximize their online visibility and presence. With their unique approach, Squarespace SEO Experts help improve a business's online presence and ensure that their Squarespace site or blogs are seen by internet users searching for relevant content.
Prices for this type of service vary depending on the project's scope but can range from $500 to $5000 depending on the number of pages, topics, and keywords each business wants to cover. Services also include providing custom analytics data, expert advice, and consulting on optimization strategies. For those looking to improve their website's visibility and ranking, seeking out a Squarespace SEO expert is an investment worth considering.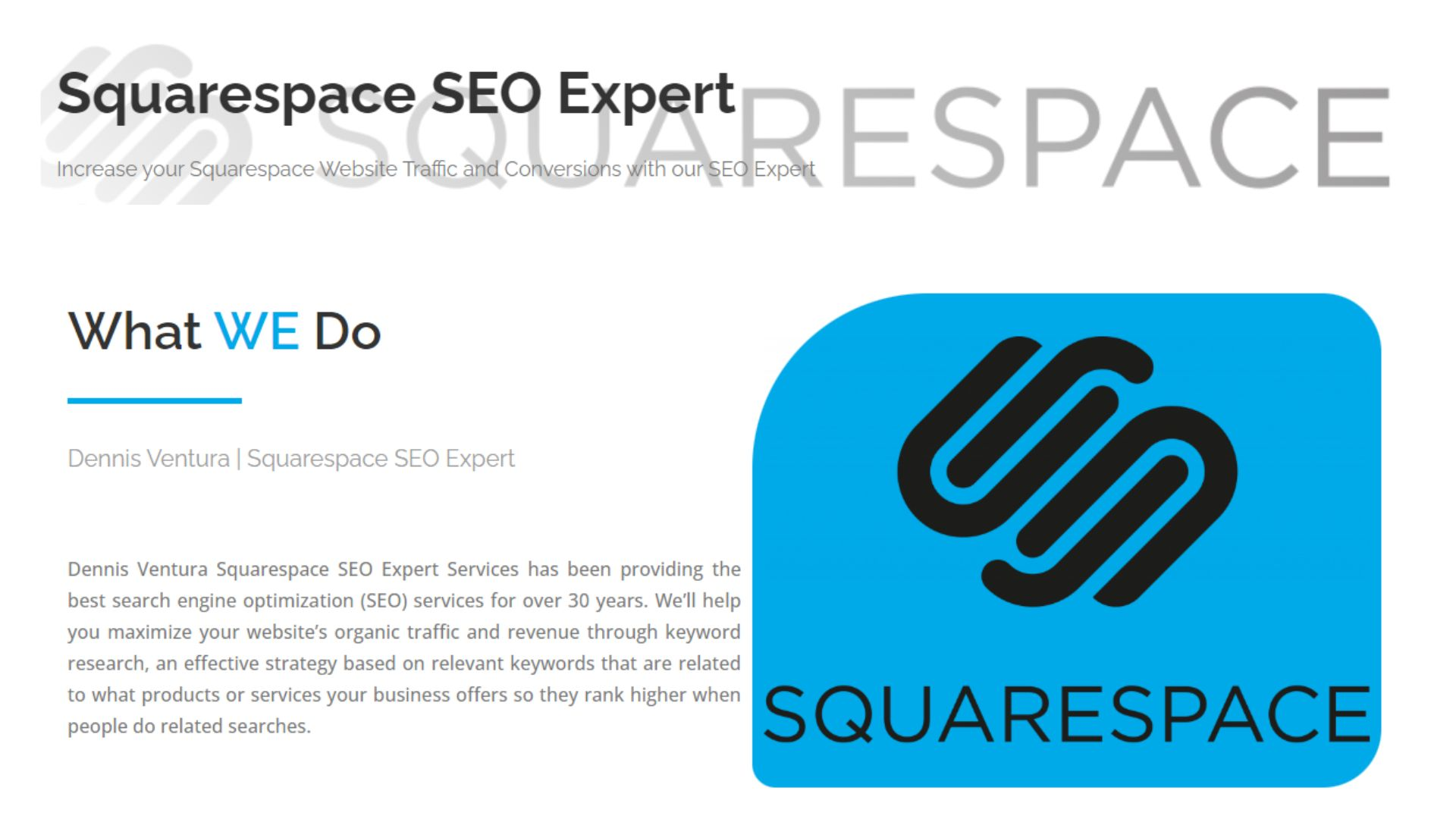 What Are The Necessary Tools For Squarespace?
Squarespace is a powerful and user-friendly website-building platform that makes creating your website quick and easy. However, to get the most out of it and ensure that you create a professional-looking site with all the features you need, there are specific tools that you should become familiar with. An in-depth understanding of SEO (search engine optimization), managing customer information, and tracking website analytics are essential components to utilizing Squarespace's full potential.
While these tasks may seem daunting, Squarespace SEO experts can help with research, content creation, and improving your site's visibility. In addition, utilizing other in-platform tools like A/B testing or eCommerce extensions to ensure you're creating the best version of your site possible is also key to having a website that stands above the rest.
Is Squarespace SEO Necessary For Small Business?
Squarespace SEO can be an invaluable tool for small businesses looking to build their online presence. With Squarespace SEO, companies can maximize their search engine rankings and ensure they are visible on the internet. This can provide significant returns in terms of increased brand recognition and website traffic.
However, given its expertise and complexities, it can be a daunting task for small businesses to tackle Squarespace SEO independently. Fortunately, Squarespace SEO experts are available who are knowledgeable in the techniques and strategies needed to obtain maximum benefits from Squarespace SEO. Investing in Squarespace SEO services is ideal for small businesses eager to make their online presence felt.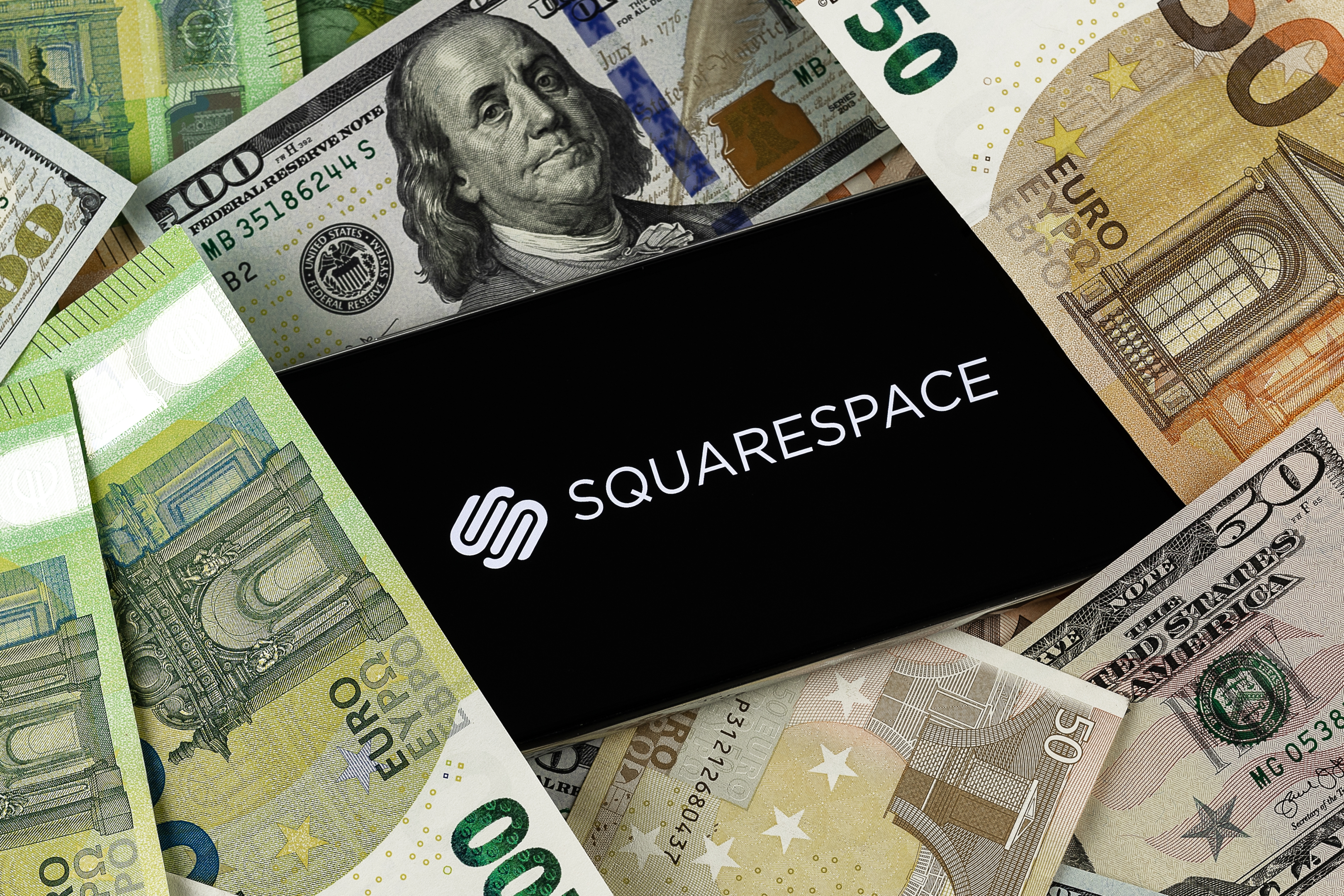 What Makes Squarespace SEO Worthwhile?
Squarespace is a powerful web-building platform that lets users easily create and manage their websites. And if they want to make sure their website has top search engine rankings, they can benefit from Squarespace's built-in SEO features. Squarespace's customizable tags, URL customization, and clean code help ensure that each page is easy to find and that search engines crawl the site efficiently.
Plus, with the help of a Squarespace SEO expert, users can customize their site even further so that it meets all of their SEO goals and objectives. From link building to keyword research and competitor analysis, Squarespace SEO experts provide insight into how best to maximize the potential for organic growth on this user-friendly platform.
How Useful Is Squarespace SEO Expert?
Squarespace SEO Expert is an invaluable tool for any business looking to improve their search engine rankings. It provides specific recommendations on optimizing content, HTML elements, and other aspects of your website, such as page titles and meta description tags. Additionally, you can generate reports that break down the relative strength of each optimization option, making it simple to track progress as you implement changes. Moreover, it offers comprehensive guidance through features like keyword analysis and link building, helping to ensure that efforts are being directed in the most effective way possible. With its well-rounded approach to optimizing websites for maximum visibility in search engines, Squarespace SEO Expert offers an intelligent solution for reaching targeted audiences online.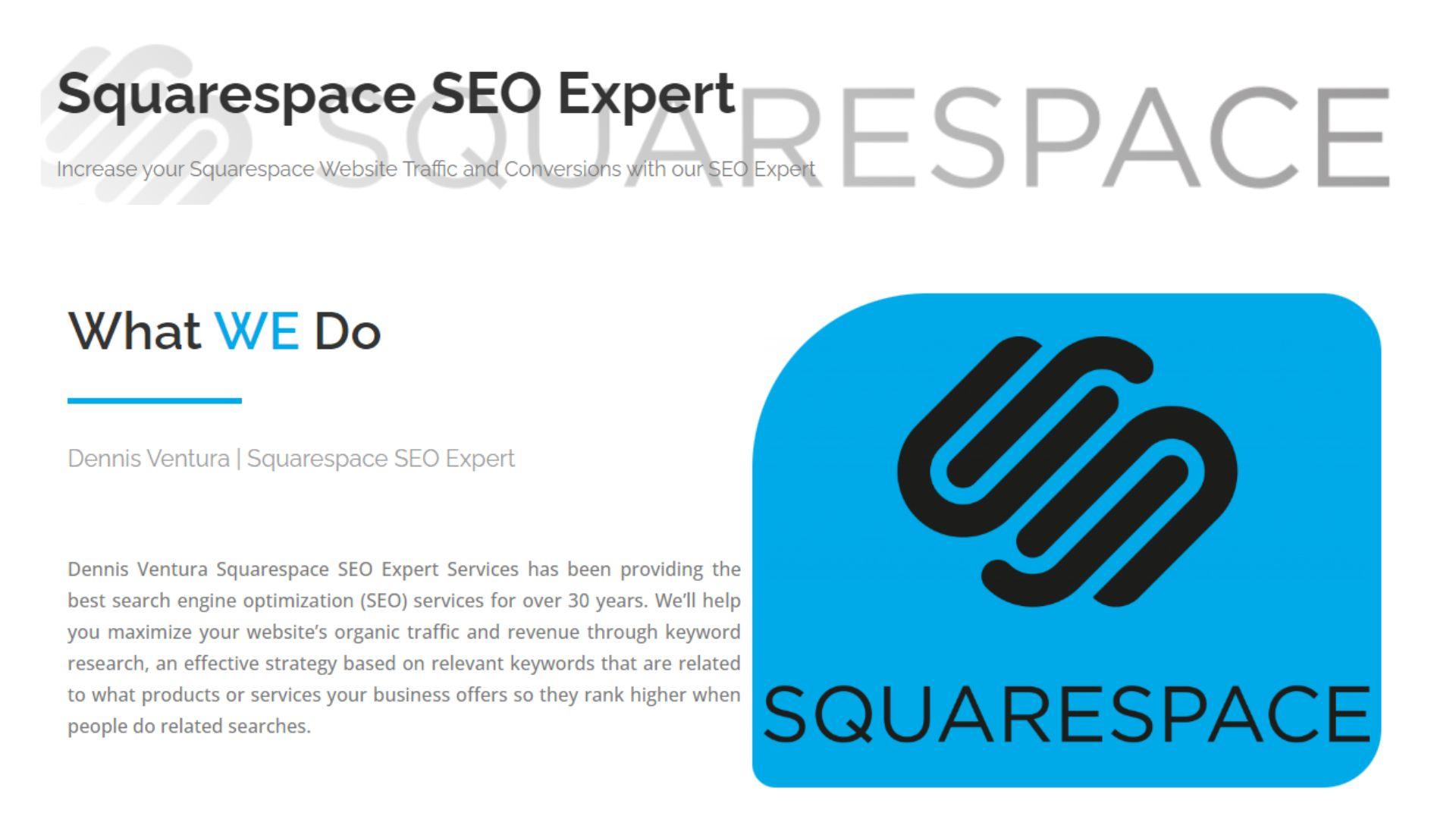 Thoughts
Squarespace SEO is essential for businesses of all sizes to maximize their online presence. With its sophisticated features, such as URL customization and A/B testing, plus the help of a Squarespace SEO expert, anyone can create content that will effectively drive targeted traffic to their website. From small businesses looking to make their mark on the web to large companies striving for maximum visibility, Squarespace SEO is a must-have tool. Any business can propel its online presence forward with the right optimization strategies and continuous content creation.