Are you ready to take your website to the next level? If so, what services can a Squarespace SEO expert provide? Optimizing your website for search engines can increase your traffic and reach a wider audience. Here are some of the specific services that an experienced SEO professional can offer
Keyword research: Identifying which keywords are most relevant to your business and target market
On-page optimization: Adjusting elements on your website pages (such as title tags and meta descriptions) to improve your ranking in search results
Link building: Creating backlinks from high-quality websites to help improve your overall authority
Content marketing: creating informative and keyword-rich content to attract visitors to your site
What Are The Specific Qualifications Of a Squarespace Expert?
With the emergence of the digital age, many businesses are turning to websites to expand their reach into the global market. As such, there is an increased demand for individuals who understand how to utilize Squarespace-based web pages effectively. To become a certified Squarespace expert, one must possess multiple skill sets.
Most importantly, they must be versed in Squarespace fundamentals and basic coding knowledge. In addition to this technical proficiency, Squarespace SEO experts must also be creative and understand marketing strategies that can help improve their clients' sites. Certification requirements vary by organization, but the most important aspects include understanding Squarespace functionality and troubleshooting any technical problems that might arise. Working as a Squarespace expert is a hands-on job that requires creativity and dedication to succeed.
How Will A Squarespace SEO Expert Improve Your Site?
Hiring a Squarespace SEO expert can make a big difference for your site. They can optimize content and navigation to ensure that search engine bots can quickly access, understand, and index your pages, leading to higher visibility in Google and other search engines. An experienced Squarespace SEO expert will also help you improve your page's architecture and ensure that all essential components are in place such as meta tags, titles, above the fold content, image optimization, keyword targeting, mobile optimization and more. In addition to working on the infrastructure of your website, they will also help you brainstorm ideas on how to write content that increases your presence online while accurately representing the purpose of your business.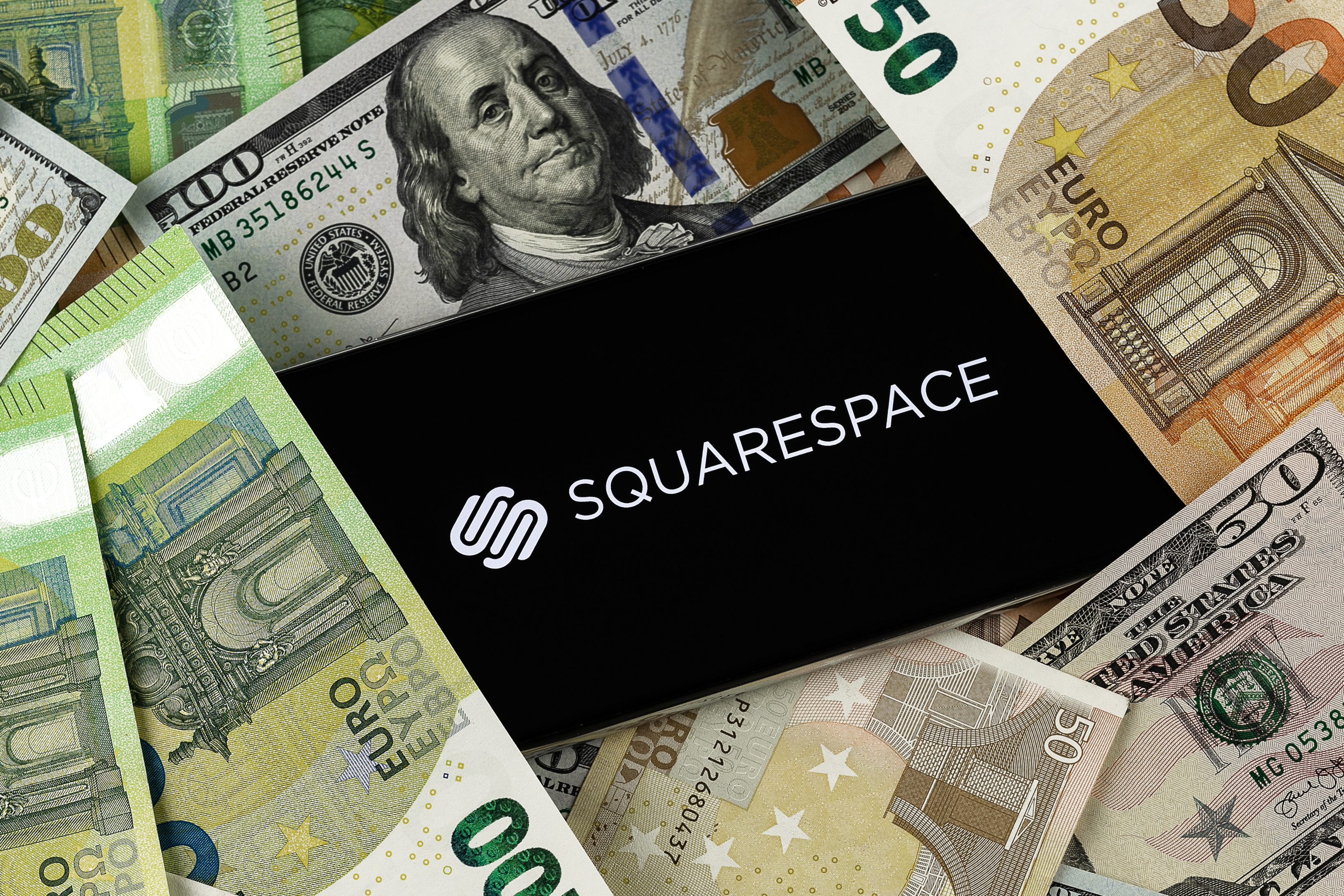 What Are The SEO Strategies Of a Squarespace SEO Expert?
Every Squarespace SEO expert has a unique strategy for optimizing websites for search engines. The optimization process includes on-page and off-page SEO. This includes carefully selecting appropriate keywords for content and implementing techniques such as link-building to increase ranking.
Squarespace SEO experts analyze website performance and make sure relevant changes are made to improve visibility and click-through rates from searches. Additionally, Squarespace SEO experts use various tools to test loading speeds, identify broken links, and ensure that Google and other search engines appropriately index content with technical skills and blog content. These strategies all combine to create a practical approach needed to increase organic traffic and ultimately reach desired goals with good SEO.
What Are The Results You Can Expert In Working With Squarespace Expert?
Working with a Squarespace SEO expert can be incredibly beneficial, as they can provide invaluable insight into how to position your website within search engine rankings effectively. With their expertise, you can expect to see improved navigation, user experience, and accessibility for visitors on your site.
Additionally, an SEO expert will help you create content that optimizes for keywords that people use to search for related topics in your industry. This optimized content will help spread the word about your business among users who are actively searching for products or services. All of these efforts should ultimately lead to more visits and queries from potential customers, leading to increased profitability and growth for small business owners.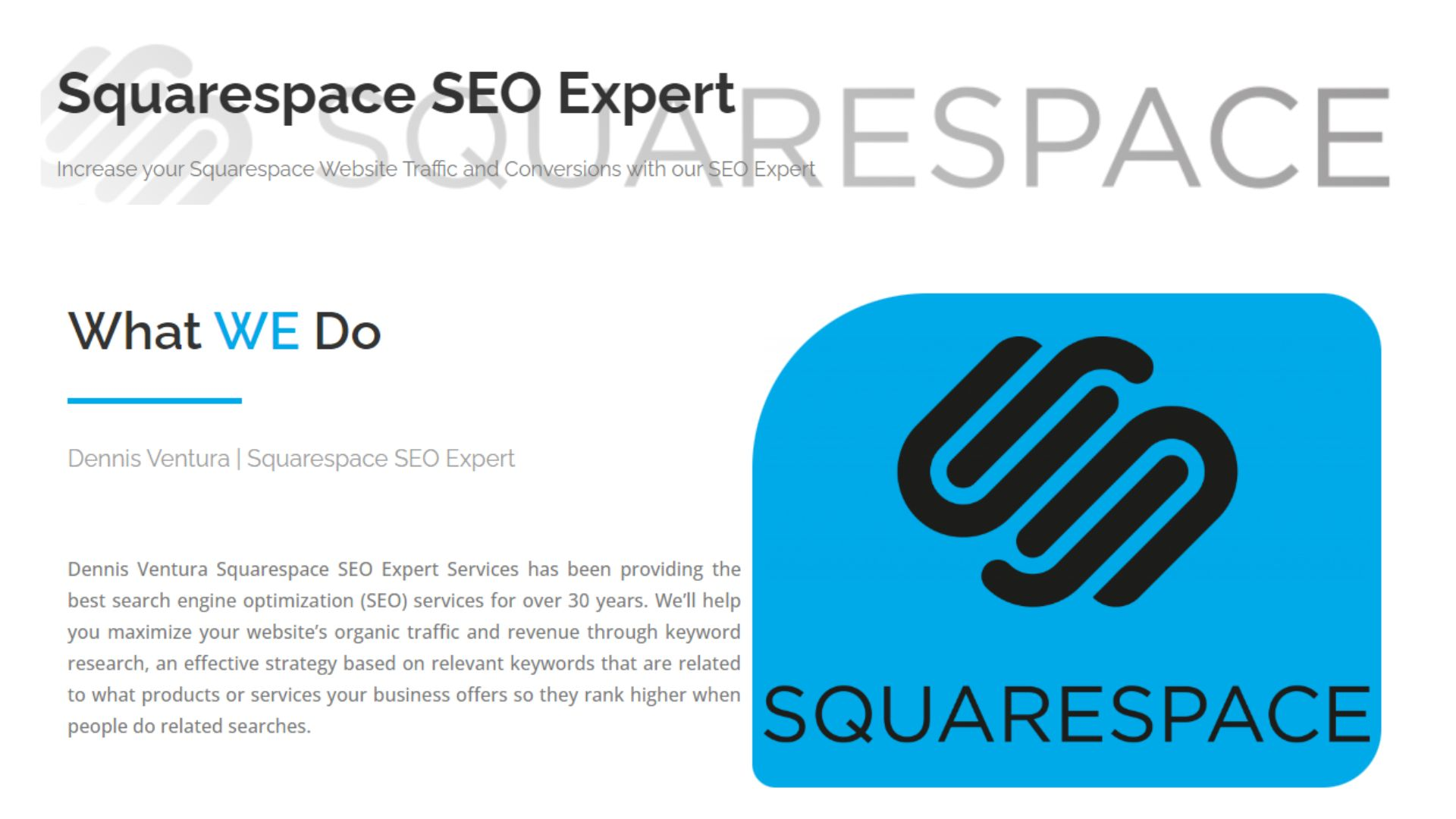 Can You Ask For A Clear Plan And Timeline?
Asking for a clear plan and timeline when working with a Squarespace SEO expert is essential to ensuring that your website is making the most effective use of its online visibility. Having access to an accurate, up-to-date plan that is tailored to your website's individual needs not only helps you stay organized but will also contribute to the overall success of your strategy.
An experienced Squarespace SEO expert will be able to provide you with a detailed plan for tackling complex issues and setting realistic expectations for positive outcomes against specific timeframes. Asking your Squarespace websites for details about their hard work will help you manage your project more effectively, enabling you to get the most out of every action taken.
Can You Ask For How Metrics Go well To Track The Progress Of Your Site?
Every Squarespace SEO expert knows that one of the best ways to track the progress of a website is by using metrics. Metrics from Google search results for Google searches enable you to measure various data points to determine whether your activity leads toward a successful goal.
Depending on the data type and metrics you require, you can ask for critical figures such as total organic traffic, conversion rates, and organic keywords. Analyzing these figures over time allows you to gauge your progress and make gradual changes if required. Ultimately, asking for the right metrics provides priceless insight into your website's performance, enabling Squarespace SEO experts to optimize it continually for online success.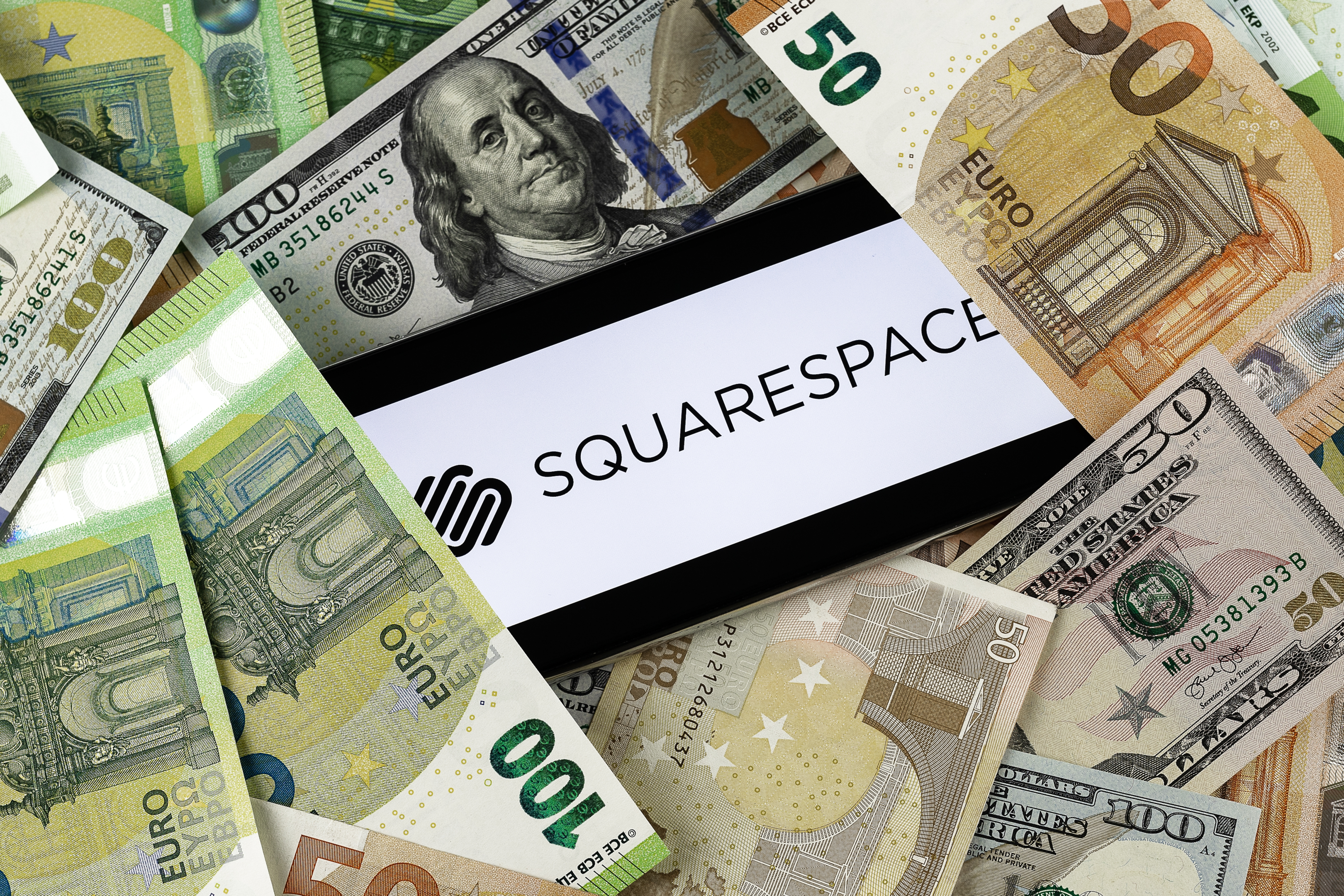 How Much Is The Charge Of The Squarespace SEO Expert?
Hiring a Squarespace SEO expert for the job is a great option when it comes to making sure your Squarespace website is optimized for search engine rankings. The cost of hiring an SEO expert depends mainly on their experience and expertise. Generally, this service can range from hundreds to thousands of dollars per project like Squarespace SEO audit for Squarespace site.
Considering the complexity and duration of an SEO packages with Google search console, the cost will be variable. It's essential to get quotes from multiple Squarespace SEO experts before deciding on one since they charge different rates depending on their services and experience levels. Consulting with Squarespace Squarespace agency experts is crucial to secure the best bang for your buck, given each expert's strengths and experience.
How Will You Know It Is Worth it?
If you want to hire a Squarescape SEO expert for your website, you should first assess your needs and goals. It can be a great start to research Squarespace SEO experts who can provide the needed guidance and advice regarding optimizing your website for success with regard to marketing goals and ROI. Once you've done your due diligence, evaluating their experience and qualifications, you must consider your situation and budget before deciding if a Squarespace SEO agency expert is the right fit for your business.
Questions to think along these lines include: will the investment benefit my company? How do I know if I'm spending my money wisely? In conclusion, when considering hiring an SEO (search engine optimization) specialist, you must consider all the details specific to your situation to understand whether it is worth the cost for Squarespace SEO services, SEO tactics or SEO strategy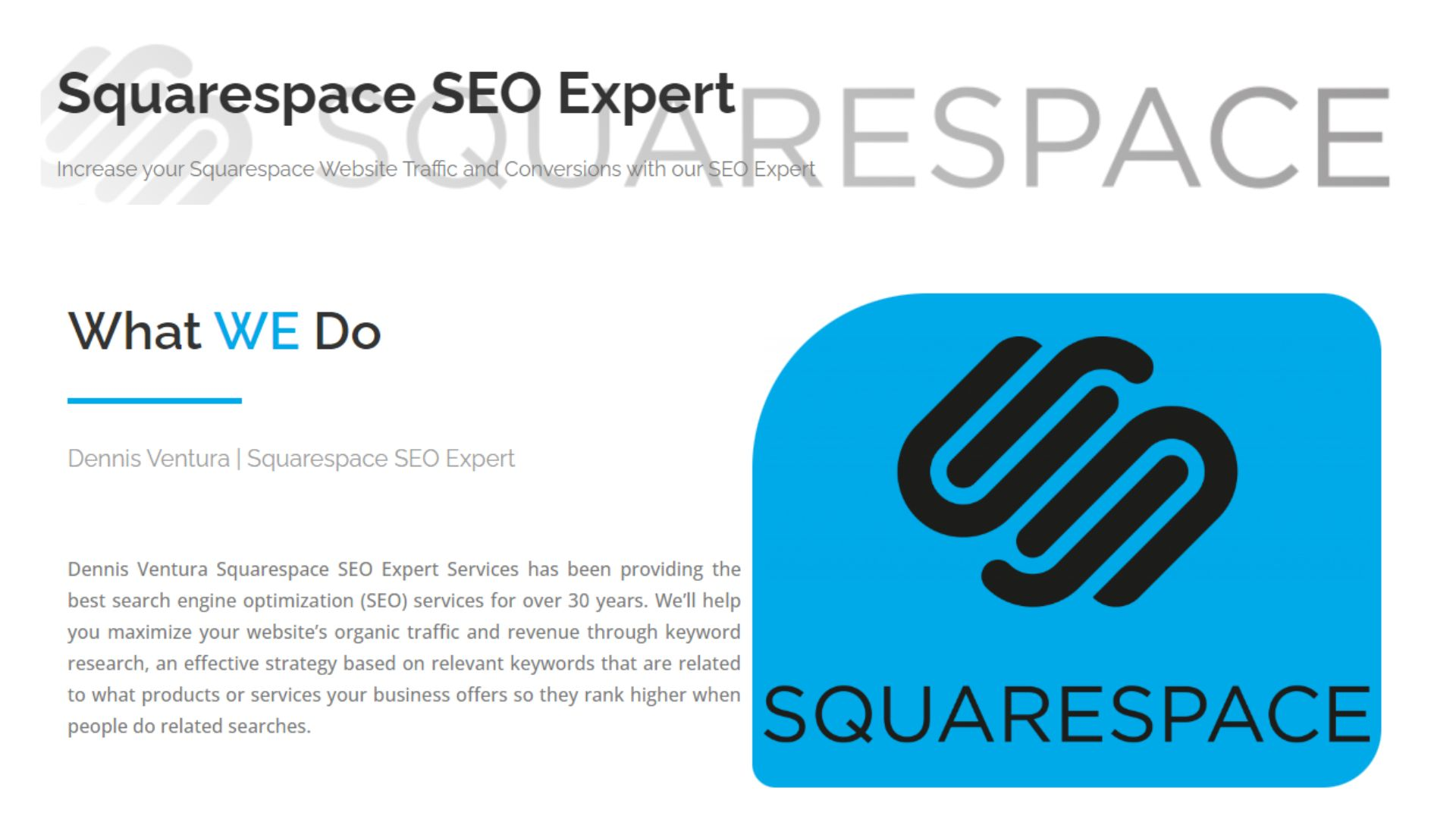 Thoughts
Overall, hiring a Squarespace SEO expert can be a great way to boost your website's visibility and success. It is essential to do careful research, understand the cost of hiring an SEO specialist, and assess your budget and business goals to determine whether it is worth the investment. An experienced Squarespace SEO expert will be able to provide you with valuable insights as well as a detailed strategy for achieving your desired goals. With the help of an experienced SEO expert, you can be assured that your website will be optimized appropriately and receive the maximum benefit from their services.