Squarespace is a popular platform for building websites, and there are some specific best practices that can help you optimize your site for search engines. In this blog post, we'll share some tips from a Squarespace SEO expert on how to get the most out of your site. Whether you're just getting started with SEO or looking to take your optimization to the next level, these tips will help you succeed.
1. Research and utilize the appropriate keywords: "keywords" are the terms used to describe your content that help people find it on search engines. Research and identify what words people might use when searching for topics related to your website's content.
2. Optimize headings and page titles: headings and page titles are critical elements for SEO success, so please make sure to include your keywords in them.
3. Optimize images: Inserting keyword-rich ALT tags into your website's ideas is an excellent way of optimizing the content for SEO.
4. Utilize internal linking: internal links are a great way to help search engine crawlers understand the structure of your website and how all its pages relate to each other.
5. Improve page loading speed: Site speed is important in SEO as it affects the user experience.
6. Create backlinks: Backlinks are linked from other websites to yours.
7. Keep track of analytics: Tracking metrics such as clicks, impressions, and conversions can help you understand how well your website performs regarding SEO efforts.
8. Track competitors: keeping up with your competition is vital in any industry, which is true regarding SEO.
9. Monitor changes in the algorithm: To ensure that your website is optimized for search engines, you need to keep track of any updates or changes in algorithms so that you can adjust and adapt as needed.
10. Utilize structured data markup: structured data markup is a way to tell search engine crawlers more about your website's content.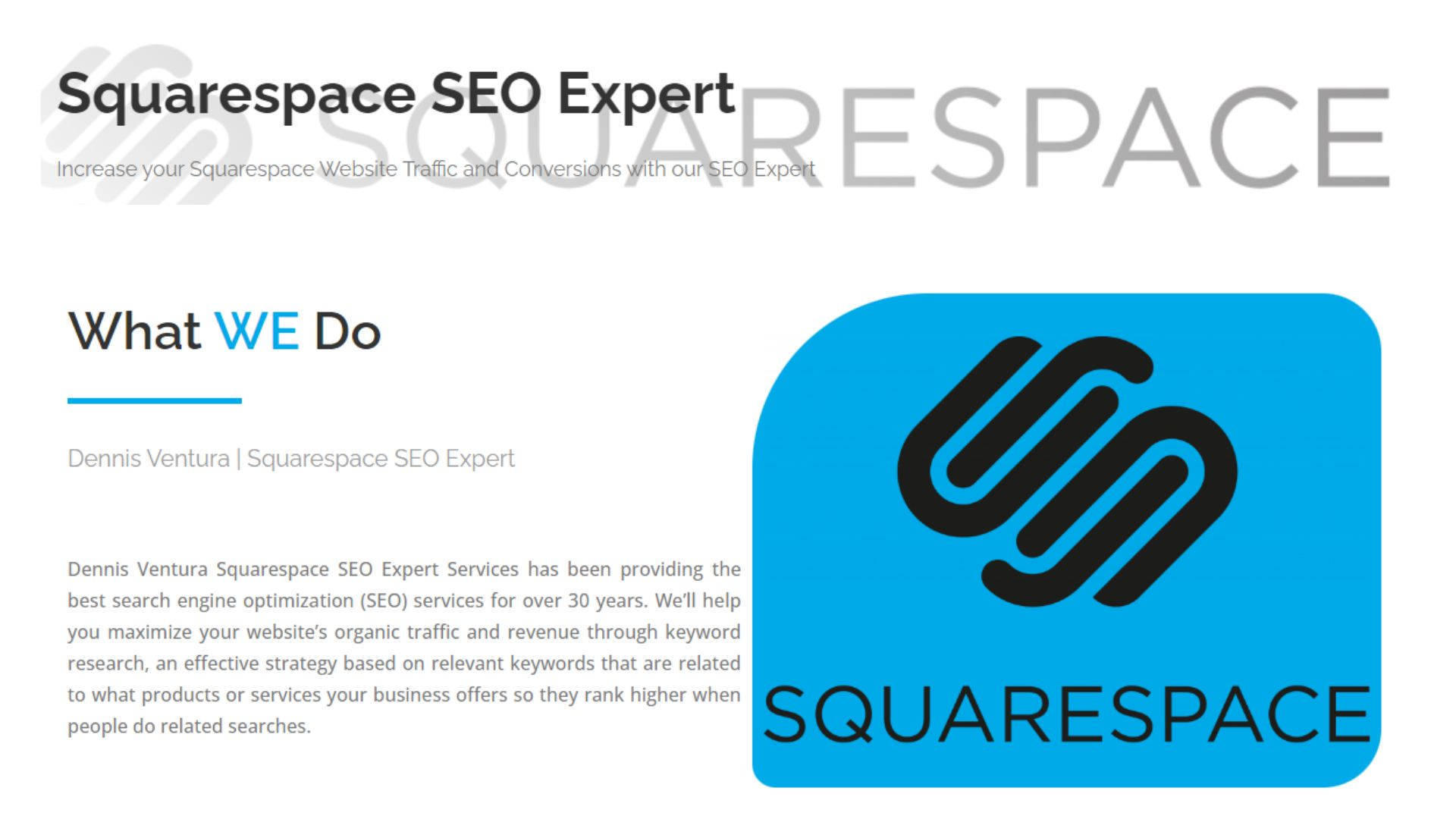 How Will Squarespace SEO Expert Reduce Website Bounce Rate?
A Squarespace SEO expert can help your website improve its bounce rate by ensuring your content is optimized for search engine algorithms. By following best practices for SEO, such as keyword research and optimization, link building, and technical analysis, a Squarespace SEO expert will ensure that people find the information they are looking for on your site.
Additionally, an SEO expert can also assess how visitors navigate your website's pages and suggest changes to enhance their experience, which can help reduce page bounces. Overall, with the help of a Squarespace SEO expert, you can rest assured that your website's reduced bounce rate performance will be improved.
How Will Optimizing Your Squarespace Site Help Your Business Grow?
An experienced Squarespace SEO expert can provide tailored services to help optimize your company's Squarespace site. Taking the time to ensure that your website reflects the highest search engine optimization standards can boost online visibility and draw customers to your brand through organic traffic. By combining keyword-rich content, metadata, and image optimization, a Squarespace SEO expert utilizes extensive web marketing experience to grow your business by building a robust digital presence.
Making sure your Squarespace site is up-to-date with the latest SEO practices will give you a significant advantage in the competition for precious clicks and conversions.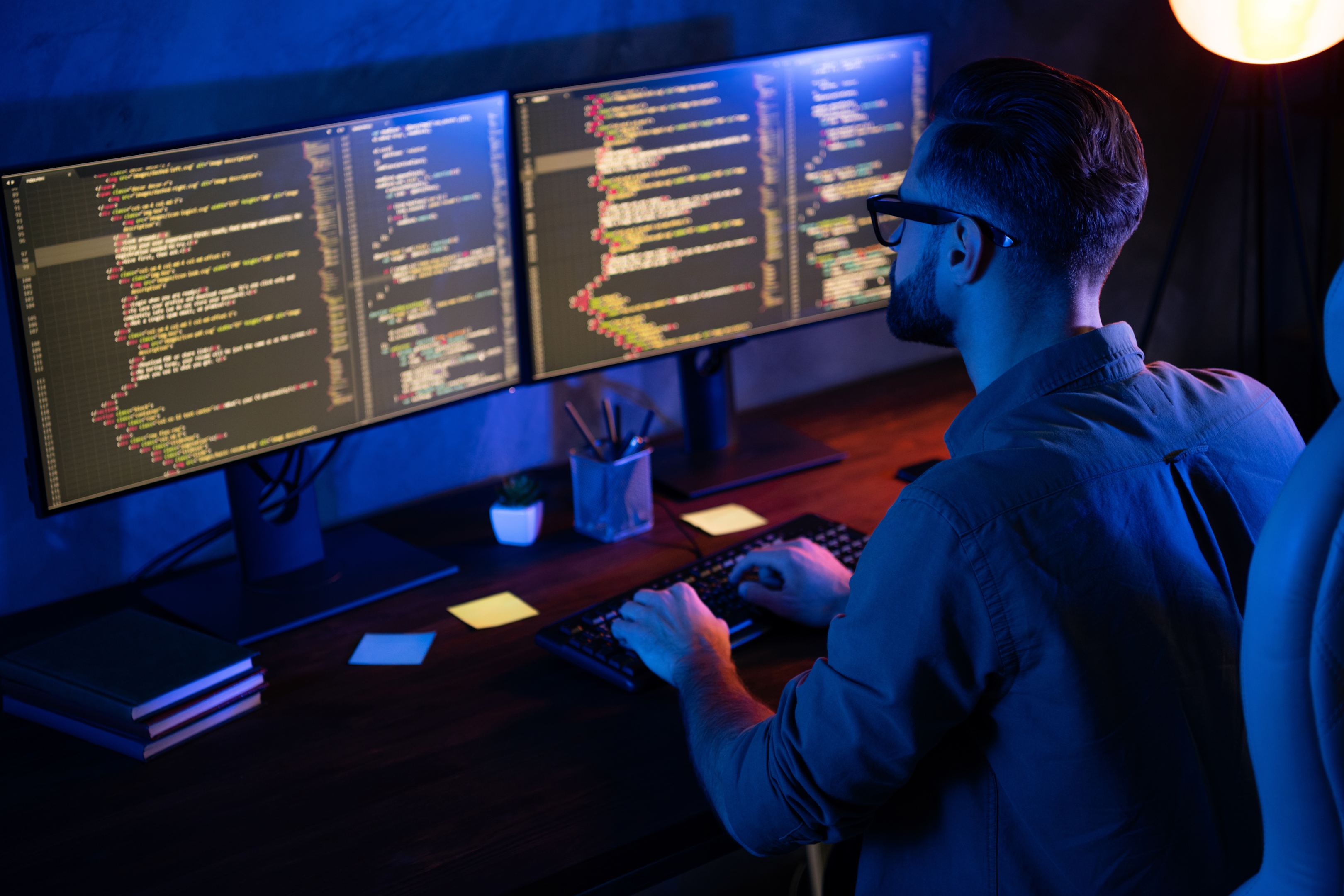 Will Squarespace SEO Expert Use A Caching Plug in For Squarespace?
When it comes to improving Squarespace SEO, many experts consider using a caching plugin a critical step. This is because caching plugins can improve website performance significantly by temporarily storing copies of popular pages so they can be loaded faster, resulting in improved site speed and better overall loading times – both of which are important factors for good SEO.
Not all Squarespace SEO experts use plugin caches; some may opt for centralized server caches or code-level optimization techniques. Ultimately, the Squarespace SEO expert should evaluate the caching options available and recommend the best approach considering the client's needs and budget and SEO tactics.
Is Digital Marketing Related To Squarespace SEO?
Digital marketing and Squarespace SEO have distinct roles in modern-day web development, though they operate together in many ways. Digital marketing is the act of using various online platforms to advertise and promote products or services online in order to reach a target audience. It typically involves creating helpful content, such as informative blog posts and engaging advertisements. On the other hand, Squarespace SEO helps optimize your website's visibility through organic search engine results to ensure customers can easily find it.
Working with Squarespace SEO experts who can manage keyword research, backlinks, and other critical aspects of Squarespace SEO optimization can boost your digital presence, helping you reach more potential customers. Ultimately, the two concepts complement each other well when it comes to delivering an effective digital company for your product or service.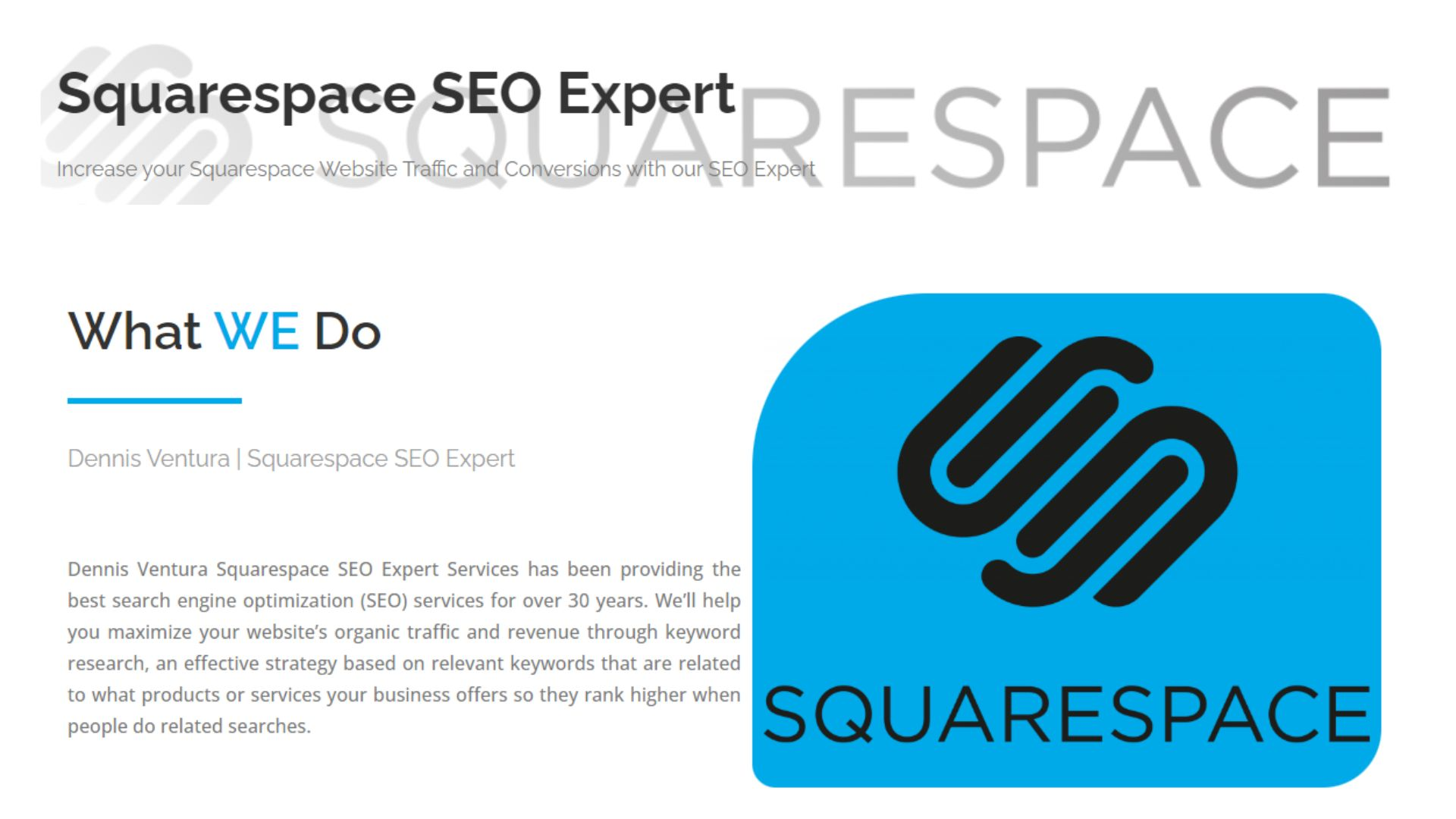 How Will Social Media Related To Squarespace SEO?
Optimizing your Squarespace website for SEO (Search Engine Optimization) is essential in today's digital world, and one crucial factor is the use of social media. Utilizing social media platforms such as Twitter, Facebook, and Instagram can help boost visibility and increase organic search traffic to optimize your website further. High-quality content on your social media accounts that links back to your Squarespace site will improve your website's authority.
Additionally, engaging with followers on social media through comments and messaging sets up opportunities for Squarespace SEO experts using technical skills to network and expand their reach further. With the right level of engagement with users across various social media platforms for small business owners, it's possible to create a vast network with many potential customers.
What Is The Sample Template Of Squarespace SEO?
The Squarespace SEO template can be an excellent resource if you are looking for an SEO expert to assist with your Squarespace website. This sample template outlines the steps required to optimize the online visibility of your Squarespace site by precisely adjusting it to search engine algorithms. With this template, Squarespace SEO experts can help develop strategies and tactics to improve your website's organic traffic and ensure that your content appears in front of a larger audience.
Additionally, the squarespace SEO template can also guide how to effectively utilize relevant keywords for keyword research and some SEO strategies and how often they should be used. Ultimately, using this template helps ensure you are leveraging all of the potential benefits available through Squarespace SEO audit to drive more website traffic and capture more leads in Google searches or Google search results.
How Will Squarespace SEO Expert Spot The Site's Problem?
Squarespace SEO experts are highly skilled at quickly identifying the SEO health of any website built on Squarespace. By employing their expertise and experience, an expert can analyze a website's content, architecture, link structure, external backlinks, images, and other media assets to identify what optimization techniques can be implemented to improve the visibility of a site in search engine results. From there, they'll provide strategies and tactics for improving organic search rankings to increase organic traffic or improve conversions.
Additionally, squarespace experts will also use keyword research tools to build lists of potential keywords for ranking purposes and track and report on the performance of existing campaigns using SEO strategy and SEO packages. With the help of squarespace SEO experts from SEO agency, businesses can rest assured that any site built on squarespace will receive the attention and optimization it deserves to maximize its success.
Where To Find The Right Squarespace SEO Expert?
With the ever-evolving world of SEO, finding a Squarespace SEO expert can be challenging to help you meet your business objectives. Luckily, there are several resources available online to simplify your search. For starters, local Squarespace user groups can give you insight into who is working in the area and able to help with your Squarespace needs.
Additionally, online searches for Squarespace SEO experts combined with word-of-mouth referrals are great ways to quickly narrow down your search and connect with a qualified marketing professional. Hiring an experienced Squarespace SEO expert could make all the difference in how successful you are at gaining visibility across digital platforms with SEO services.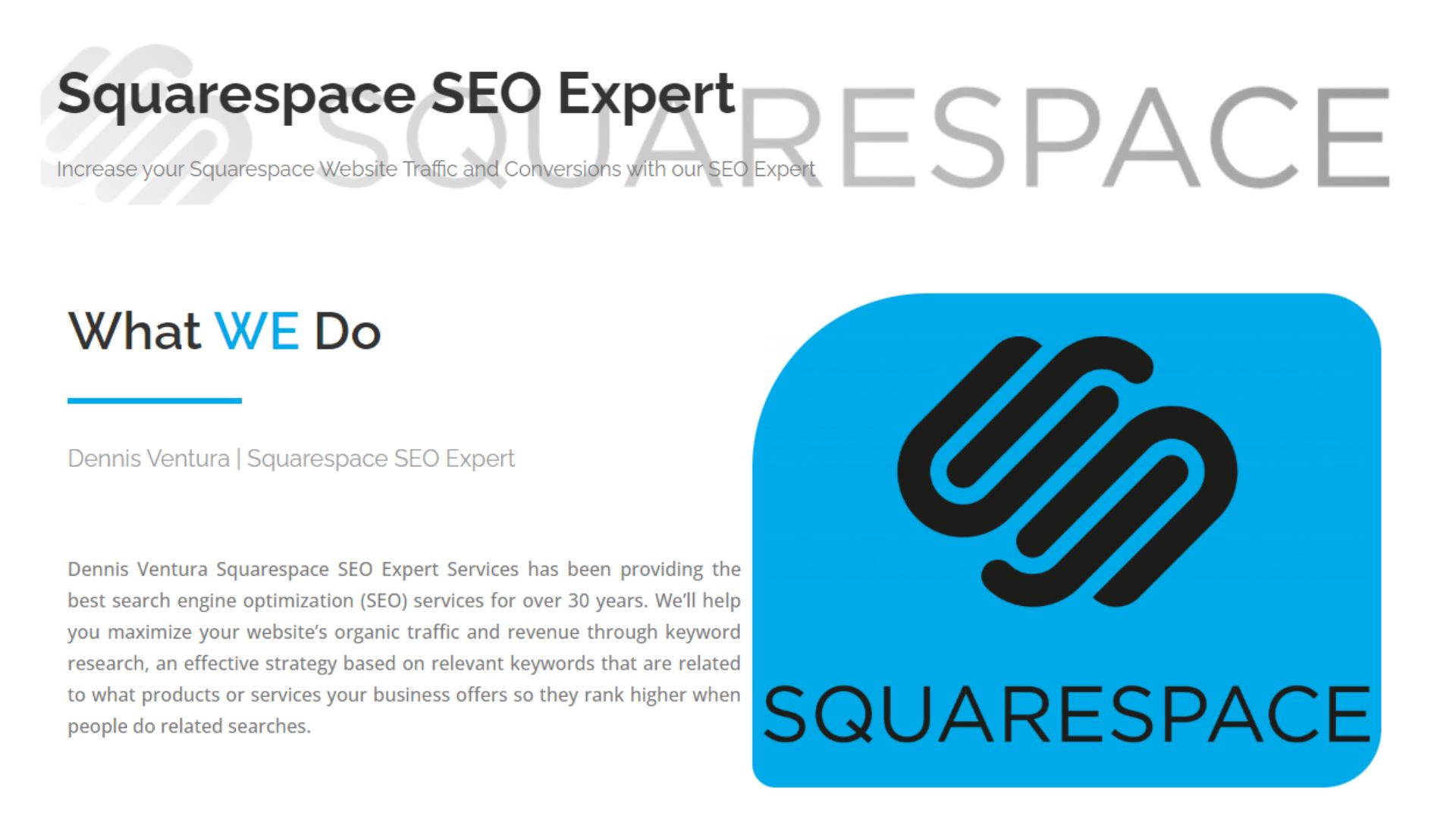 Thoughts
Squarespace SEO is an essential aspect of any business as it helps companies to gain visibility and improve organic search rankings. Utilizing a sample template and finding the right Squarespace SEO expert is critical to ensuring that your website is well-optimized for success. With the help of the right expert, businesses can be confident in their online presence and ensure that their content is visible to the right audience with Squarespace SEO services.