One of the most common mistakes people make with their Squarespace websites regarding SEO is not properly setting up their site structure. This includes having all pages grouped under one page rather than having separate categories for different topics. A proper site hierarchy helps search engines understand what content is available on your website and allows them to index your pages more accurately.
Another mistake people often make with Squarespace SEO is not optimizing their titles, meta descriptions, and URLs for each page. It's important to take the time to create unique titles and meta descriptions that accurately reflect the content of your page and are keyword rich.
It's no secret that Squarespace is one of the most popular website-building platforms. And while it's known for its user-friendliness and sleek designs, there are some common SEO mistakes that people need to correct when using Squarespace to build their websites.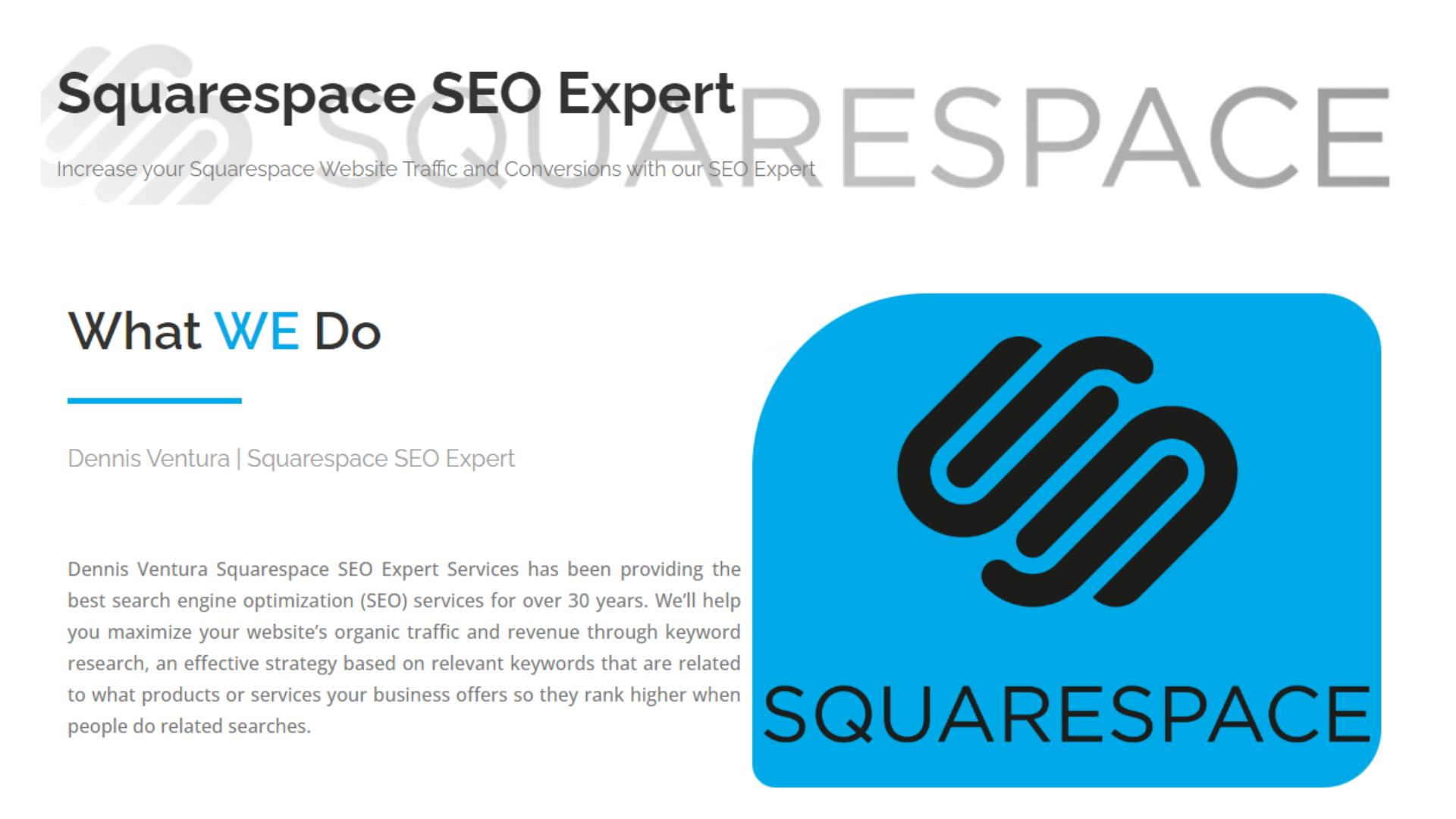 What Are The Challenges Of Using Squarespace SEO?
Squarespace SEO can be tempting for those looking to maximize their online presence; after all, Squarespace is designed to make the user experience as simple and user-friendly as possible. However, there are a few challenges they must be aware of when using Squarespace SEO that could limit effectiveness:
Squarespace's automatic settings offer a different degree of control than more sophisticated SEO platforms.
With an experienced Squarespace SEO expert guiding your process, optimizing for search engines can be easier to accomplish.
You often need more integrations with external analytics tools and third-party services that could come in handy for reaching pre-determined goals.
Knowing about these particular challenges beforehand can help you make the most of Squarespace's capabilities and ultimately get more bang for your buck—with a lot less hassle.
How Does Squarespace Help With SEO?
Squarespace is an invaluable tool for optimizing your website for search engine visibility. With specialized features designed to help businesses better present their content, get found quickly, and increase conversions, Squarespace delivers a high level of SEO expertise. Moreover, the platform's easy customization options enable businesses with any budget—big corporations to small startups—to take control of their SEO strategy. Users can tap into the extensive library of Squarespace experts to ensure they reach their SEO goals successfully.
Whether you're new to SEO or an experienced Squarespace SEO expert, Squarespace is the perfect platform for boosting your website's visibility in search engine rankings.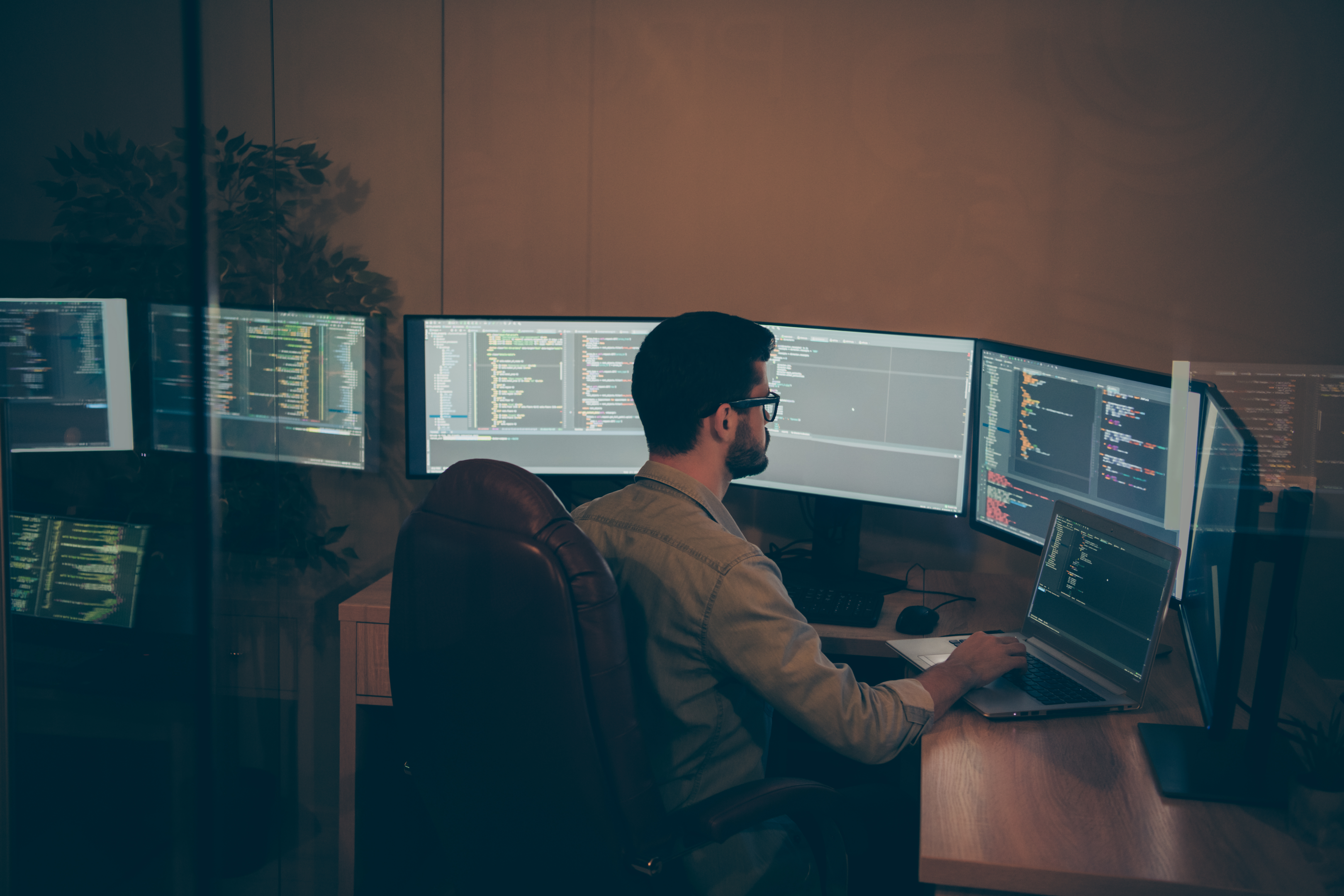 What Are Some of the Benefits of Squarespace for SEO?
Squarespace is a popular platform for businesses to build their websites, and many advantages to using this platform for SEO. Squarespace offers built-in tools that make it easier for novice web designers and Squarespace SEO experts to optimize sites in terms of search engine rankings, content optimization, and keyword usage. Squarespace also ensures that your markup is up to date with the latest industry standards, preventing search engines from penalizing your website.
Additionally, Squarespace integrates with various other services and platforms, such as Google Analytics, allowing users to track website performance and adjust their optimization strategies accordingly. With the proper Squarespace SEO knowledge and these capabilities, businesses can effectively tailor their marketing plan for maximum online visibility.
Are There Any Features That You Don't Like About Squarespace and How They Help with SEO?
Squarespace is a powerful platform for creating websites. It is a popular choice among website designers due to its intuitive drag-and-drop interface, extensive template system, and ease of use. However, for those seeking to maximize their website's SEO potential through metadata optimization, link building, content marketing, or other technical aspects–Squarespace may offer a different level of service than experienced Squarespace SEO experts.
In particular, Squarespace's customization options are limited, which makes it challenging to accomplish advanced SEO tactics that require more in-depth customization. Additionally, the analytics and analytics features available on Squarespace are basic compared with the services offered by Squarespace SEO experts. That said, there are still great ways to improve website visibility on search engines with Squarespace, but those looking for an extra edge will likely want to work with an experienced Squarespace SEO expert.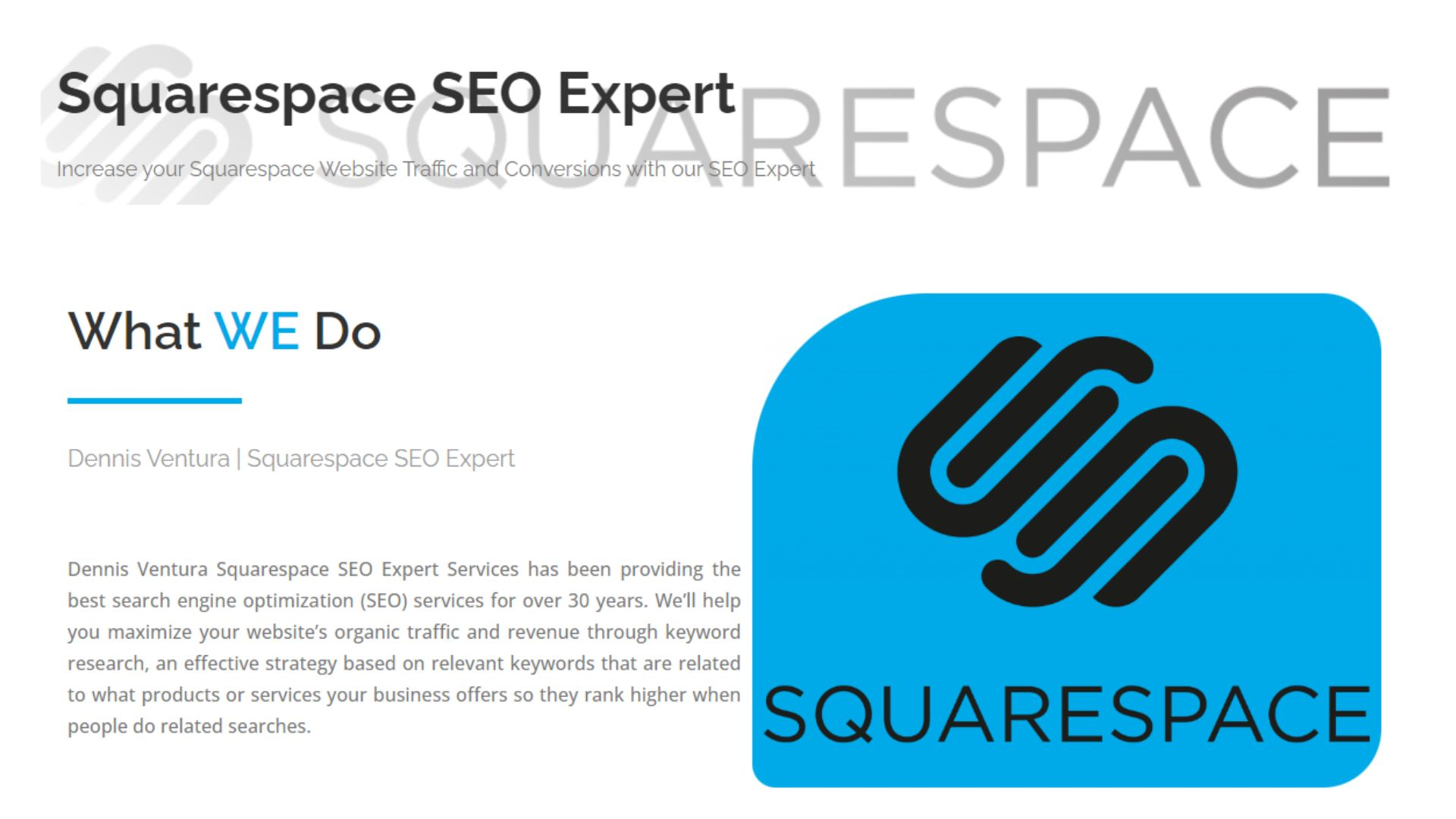 What Do You Think is The Most Important Part of SEO?
SEO, or search engine optimization, can be a complex subject. To many, however, the essential part of SEO is ensuring that search engines such as Google and Bing can find the website and its content. By having an optimized website from a reputable Squarespace SEO expert, businesses can ensure their content pops up in search engine results with appropriate keywords and phrases.
Optimizing your website using relevant keywords will make it easier for potential clients to find you online. Additionally, ensuring your page loads quickly enough can give you a competitive edge over your rivals. Therefore, understanding how search engines rank websites is essential to utilize SEO strategies properly.
Do You Think Having a Website on Squarespace Can Help Your Business Grow?
A website on Squarespace can be a significant first step in helping your online store business grow. With excellent features such as easy drag-and-drop design, intuitive content structure,, and easy integration of images and videos, best Squarespace website examples offers an attractive way to bring your business online with custom Squarespace website.
Additionally, because Squarespace is optimized for search engine optimization (SEO), getting discovered by potential customers or clients can be much easier than with other mainstream platforms. Engaging the services of a Squarespace SEO expert can help unlock even more potential growth avenues, as they have the expertise to refine your website's code and ensure it gets maximum visibility in organic searches. Squarespace is an effective and powerful tool to help a business take its next step toward success.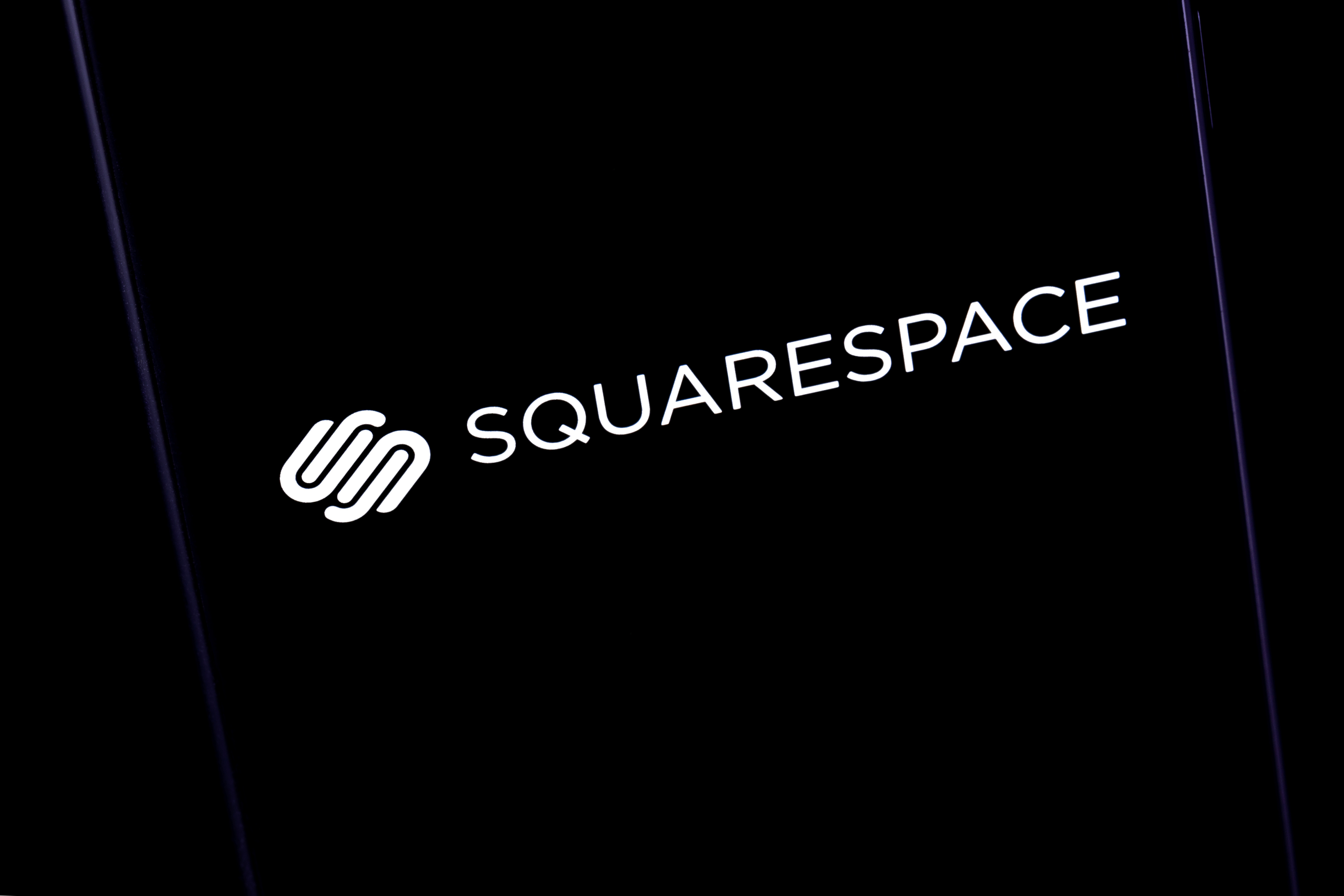 Are There Any Particular Areas on a Squarespace Website that Need Attention for SEO Purposes?
Squarespace SEO should be at the top of your to-do list if you're looking to land higher up on Google's search results rankings and draw more attention to your website whether you are in a fashion industry, in writing music or professional photographer. With Squarespace websites becoming increasingly popular, getting the best Squarespace websites SEO expert for your own pace who can optimize the different parts of your site like the Squarespace templates for better performance and visually appealing is critical as a great example.
While writing quality content with relevant keywords is incredibly important, it's also essential to focus on some aspects like SEO titles and meta descriptions, image optimization, URL structures, and 301 redirects that all play a role in improving your Squarespace website ranking. Ensuring that all areas of your Squarespace site are optimized from an SEO perspective will give you a competitive edge.
How Often Should You Conduct Squarespace SEO on Your Site?
Generally, checking your Squarespace website builder regularly is a good practice. For most businesses, this means monthly or quarterly reviews of their website's performance and optimization. When working with an experienced Squarespace SEO expert, they can provide more detailed guidance on the frequency of updates needed for optimal results and maximum visibility for your website.
Regular SEO reviews are essential to ensure your website is up-to-date with the latest SEO trends and best practices and to help you identify any potential issues or opportunities for improvement on your Squarespace template or web design. Regularly conducting a Squarespace SEO audit will help you track your site's performance and make adjustments to remain competitive.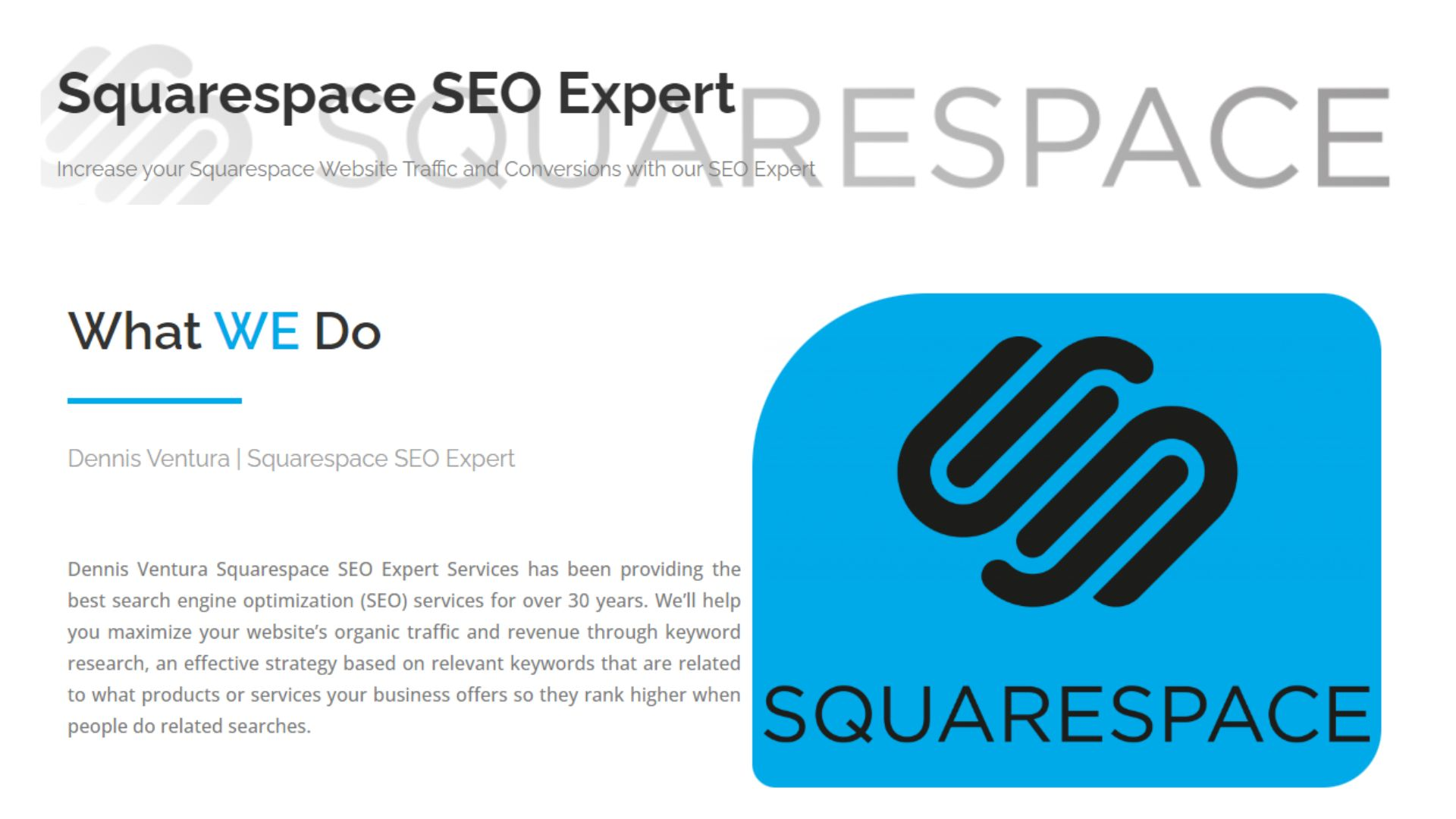 Final Thoughts
Having a website on Squarespace is an excellent way to grow your business or one page website in a creative process. However, it's also essential to ensure that your own site is appropriately optimized for search engines through the right SEO strategies. Working with a Squarespace SEO expert can help you take advantage of all the available opportunities for website content and maximize the ranking of your website design in organic searches.