10-Must-To-Follow SEO Hacks For Beginners
( And Hopefully, Buy From You! )
Search engine optimization is a great SEO strategy that every SEO beginner should know about.
You'll learn some simple SEO strategies that you can implement on your website today, and we'll share our favorite tools for SEO as well. Let's get started!
The Newest Thing About SEO for beginners follow these:
What are the basics of SEO?
How do I learn SEO optimization?
How do you do SEO step by step?
What are SEO tools?
What are SEO keywords?
Is SEO easy to learn?
What is the importance of SEO?
Is SEO worth the money?
Summary
SEO for beginners is not very difficult to learn but there are some aspects that must be understood before diving into SEO optimization tactics. Search engine traffic has increased steadily over the past decade, with SEO now accounting for about 40% of all web traffic.
SEO is an acronym that stands for Search Engine Optimization, and it's a process of improving your website's ranking in Google and the other search engines by optimizing its content, structure, backlinks, and more. SEOs work tirelessly on their websites with the goal of getting them to rank higher than their competitors' sites so they can get all the traffic from those searches.
Search Engine Optimization (SEO) is the process of improving your ranking on search engine results pages.
A good SEO strategy will not only help you gain more visitors but also increase conversions because people are now finding what they're looking for!
What Are the Basics of SEO?
SEO is a broad topic that can be difficult to understand, but SEO for Beginners will help you better understand the basics of SEO. The first thing to know about SEO is what it stands for and how it works. SEO stands for Search Engine Optimization, which means optimizing your website and its content in order to rank higher on search engine results pages (SERPs).
This process consists of things like writing keyword-rich content or using certain keywords in H1 tags, adding internal links or internal linking, optimizing meta description, title tags, site architecture, and more. It also includes aspects such as choosing an appropriate domain name or using social media sites correctly so that Google knows who you are. SEO can be done by anyone with basic computer skills.
SEO has changed drastically over the years from being an art form, once dominated by black hat tactics like keyword stuffing and cloaking, into something much more tangible and measurable with Google's Panda update in 2011. SEO is now also only just half of the battle: social media marketing plays a huge role now too.
You have to know how search engine bots crawl the web
You need to make sure your site's pages and content is relevant to keywords that you want people searching for
And you must understand what makes Google rank one site higher than another
SEO, or search engine optimization, is a process that improves the visibility of your website in organic search results. SEO can be done through many channels such as keyword research and link building. There are many SEO techniques to learn about but this article will focus on the basics of SEO so you can get started quickly.
SEO focuses on both online and offline aspects of online marketing. The most important thing to remember about SEO is that it takes time. If you want your site to rank well on SERPs, you have to invest in SEO over a long period of time with consistent effort.
SEO techniques include, but are not limited to keyword research, link building, and content creation. SEO can be very complicated and difficult when you first start out because there is so much information about SEO that it can feel overwhelming. And it is a process that companies use to increase the number of visitors they get from search engines. SEO is important because it can help you grow your business exponentially if done correctly.
How Do I Learn SEO Optimization?
SEO is a complicated process, but with the right tools and guidance, you can become an SEO expert in no time! The first step to learning SEO optimization is understanding how search engines work. It's important that you know what they are looking for and what makes them rank websites higher or lower on the SERPs. You'll also need to learn about keyword research techniques so that your website will be more visible to searchers online.
SEO for beginners is not as difficult as it seems. SEO optimization strategies can be learned by anyone and the best way to do this is through SEO courses. SEO courses are a great resource for learning SEO optimization skills, but they cannot replace the need to learn on your own. SEO courses are still a great place to start if you want to learn about SEO or just brush up on what you have already learned in order to improve your ranking and visibility online.
SEO is an ever-changing field so it is important to stay up-to-date with the latest techniques for success. If you want to learn SEO optimization, here are some great ways that will help get the process started!
Read blogs
Talk with SEO experts
Attend webinars or SEO community
How Do You Do SEO Step by Step?
SEO is a must for every business that wants to grow. SEO stands for Search Engine Optimization and it's the process of ranking higher in Google search results which can lead to more SEO traffic, leads, and sales. SEO has a lot of moving parts so we will break it down step by step!
Make sure your website is mobile-friendly or optimized for any mobile devices and up-to-date with the latest coding standards – This will help ensure that your site ranks well in Google search results and doesn't lose any customers because they couldn't access it from their phone or tablet.
Keyword Research: Find out what keywords (target keyword) people are searching with high search volume or search traffic using keyword research tool – this should be your focus when deciding on creating content strategy.
Content Strategy: Determine whether you need high quality content with long-form text or if shorter blog post would do better.
SEO stands for search engine optimization- that means getting your site higher on search results pages so that more people see it (and hopefully buy from you!). People usually think of SEO as "black hat" or "white hat"- black hat being bad and white hat is good. But there are actually many shades of gray in between them.
And is the process of improving your own site or website content in order to rank higher in search engine results. SEO can be done on a small scale by adding keywords to your text or title tags, or it can be done on a large scale by changing things like the color scheme or layout of your website. SEO takes time and trial-and-error before you will see any significant improvements in rankings,
SEO is a term that many people have heard of, but few know what it means. SEO is the process of getting your website to rank higher on search engines understand like Google and other search engines like Bing in order to increase traffic and generate more revenue. SEO involves three main steps: keyword research, link building, and content creation. These three steps are not easy by any stretch, but with some time, patience and effort you can do SEO on your own!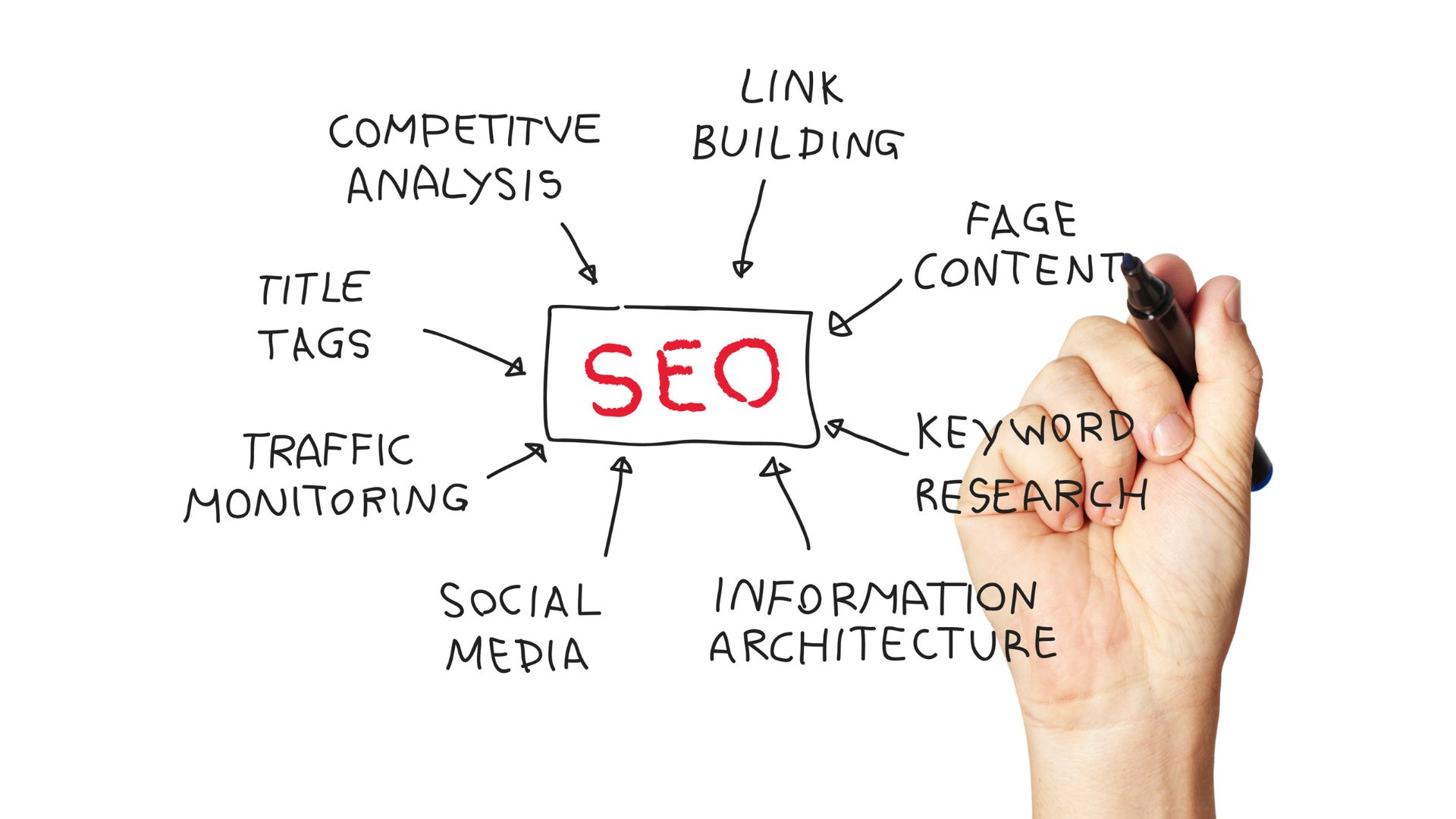 What Are SEO Tools?
Search engine optimization is one of the most important aspects of SEO. SEO tools are a great way to increase your SEO efforts and improve your results. SEO tools can help you find keywords that you should be targeting with content, track rankings for those keywords, identify errors on your site that are preventing it from ranking well to search engines (technical SEO), find competitors who rank higher than you do for certain keywords, and more!
SEO tools are used by SEO specialists to analyze and improve the performance of websites. There are many SEO tools, but some of the most popular include Google Analytics, Google Search Console, Google Adwords Keyword Tool, Moz Pro, Majestic, SEMrush, Ahrefs, and Buzz Sumo.
You can use these tools to analyze how well your website is performing, where it is ranking in the search engines, and what you can do to fix any problems. These SEO tools will also help you track changes that occur on other websites so that you don't have to manually check them all yourself.
What Are SEO Keywords?
Understanding SEO keywords is one of the most important things you can do for your website. SEO stands for search engine optimization and SEO keyword research helps to increase a website's ranking on search engines like Google, Yahoo, Bing, etc.
They are words that people type into search engines to find information about what they want.
SEO can be done with keywords that are called SEO keywords. These are words or phrases (search queries) that people search for when looking for relevant content (search intent). If you want more people to see your content online, then it's important to include SEO keywords in your article title or in the title tag and description or meta descriptions so that you will rank higher in search result or searches.
And they help to determine what your website is about and how it will rank on Google's search engine results page. SEO keywords can be found by analyzing the terms people search for, and then used in a variety of ways to optimize your site. You have to include keywords in titles and text content because these words will help people find your website more easily.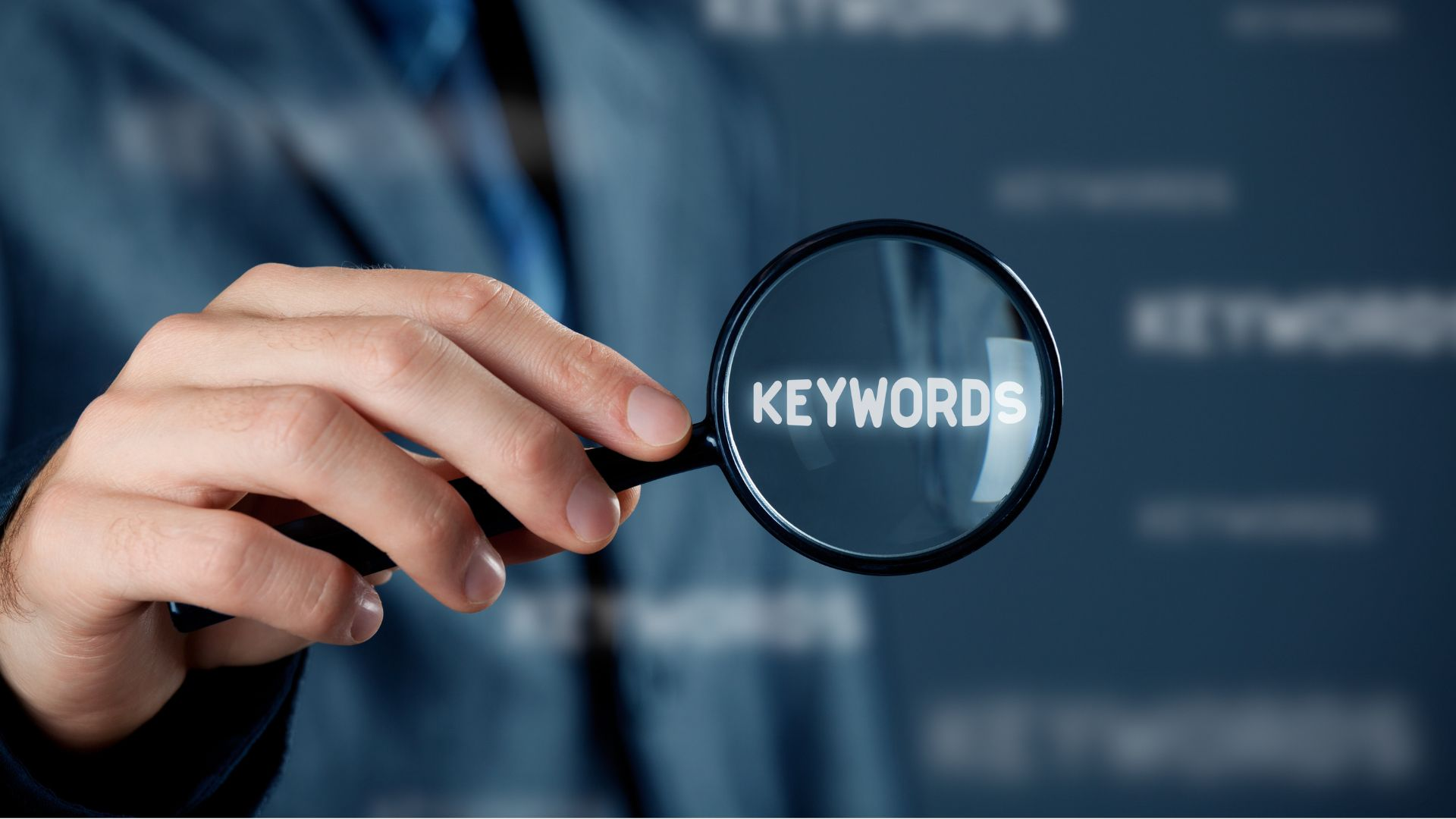 Is SEO Easy to Learn?
SEO is a very useful tool for businesses to use. SEO can be used in many different ways, making it easy to learn and use. SEO is not difficult or complicated to understand if you know the basics of what it involves. It is rewarding, but it takes time and effort to master SEO techniques. Higher Google rankings mean more valuable traffic which means more conversions!
SEO has many benefits, SEO can be difficult to learn at first if you don't know where to begin. If you want to become successful with SEO, then there are some things that you will need to know such as how to create good content and off page SEO strategies (building links).
What is the Importance of SEO?
SEO is one of the most important things you can do to increase your website's traffic you get to your site, which means more potential customers! SEO can be done on any type of SEO website. SEO helps people find your site by making sure that it ranks highly in search engine results pages. SEO is also helpful because when someone clicks on a link from a search engine result page, you will get potential customers through an advertising program known as pay-per-click (PPC) marketing or Google Ads.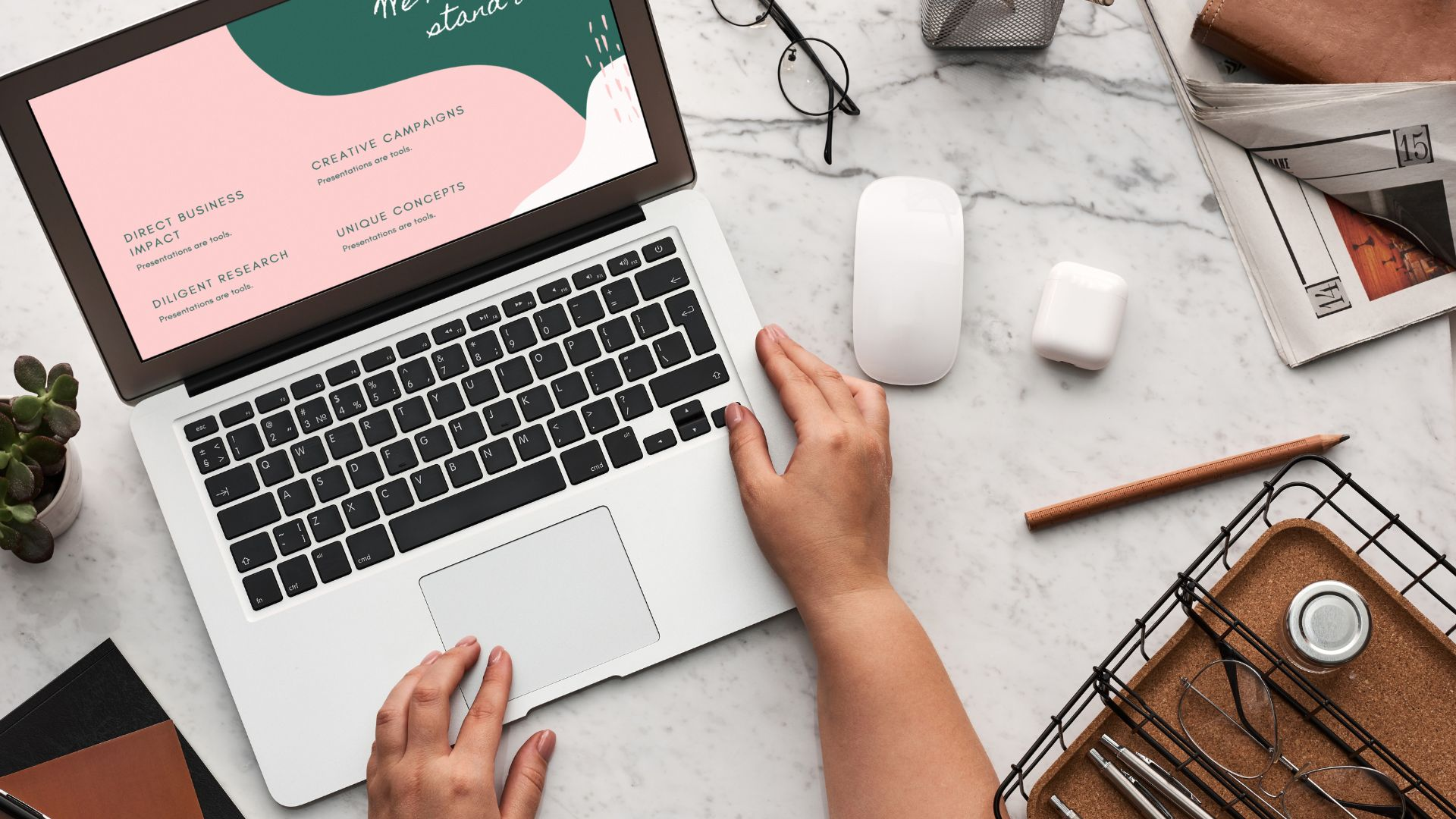 Is SEO Worth the Money?
Search engine optimization is a highly debated topic. SEO has the potential to skyrocket your rankings in search engines like Google, but it also costs money. SEO experts will tell you that SEO, or search engine optimization, is a method of ranking higher in the search engines when someone searches for your company. SEO can be expensive to get started with and it requires maintenance. But SEO has benefits that can't be ignored:
Improved rankings or search results on Google
Increased traffic to your website
Branding through positive reviews from people who have found you online
If you're looking for reliable and effective SEO services, we at dennisventura.com can help! With expertise in website optimization from e-commerce stores on Shopify, Squarespace, and Wix, no matter what industry you're in, there's no need to go anywhere else.
No matter the project's complexity, our team can ensure your SEO initiatives are successful by providing comprehensive insight into your website's performance and targeted strategies that maximize results. Our SEO professionals have extensive knowledge and experience and a passion for continuously improving rankings – so look no further than dennisventura.com to give your website the visibility it deserves!
Final Thoughts
This SEO for Beginners guide has gone through the basics of SEO optimization. SEO is a complex topic that can take years to master, but this guide will help you learn the SEO basics step by step. The first thing you should do is create an SEO strategy for your entire site and make sure it stays up-to-date with changes in Search engine algorithms. Next, you should optimize your content, so it's relevant, avoid duplicate content, and engaging to search engine crawlers and human visitors alike. Finally, we recommend building backlinks to increase your visibility on the web.