A Wix SEO expert can help you get more online traffic by implementing a customized SEO strategy for your website. They will begin by thoroughly auditing your site to identify any technical issues, content gaps, or optimization opportunities. Based on this analysis, they will create a comprehensive plan that includes keyword research, on-page optimization, content creation, and link building.
Keyword research is a critical component of any SEO strategy, and a Wix SEO expert will identify the most relevant and high-volume keywords for your business. They will then optimize your website's meta tags, headings, and content to ensure these keywords are strategically placed throughout the site.
A Wix SEO expert will also help you create high-quality content optimized for search engines and users. This includes creating blog posts, landing pages, and other content that are engaging, informative, search engine friendly, and relevant to your target audience.
Additionally, a Wix SEO expert will focus on building high-quality backlinks to your website. Backlinks from reputable and relevant sources can significantly improve your site's search engine rankings and drive more traffic to your site.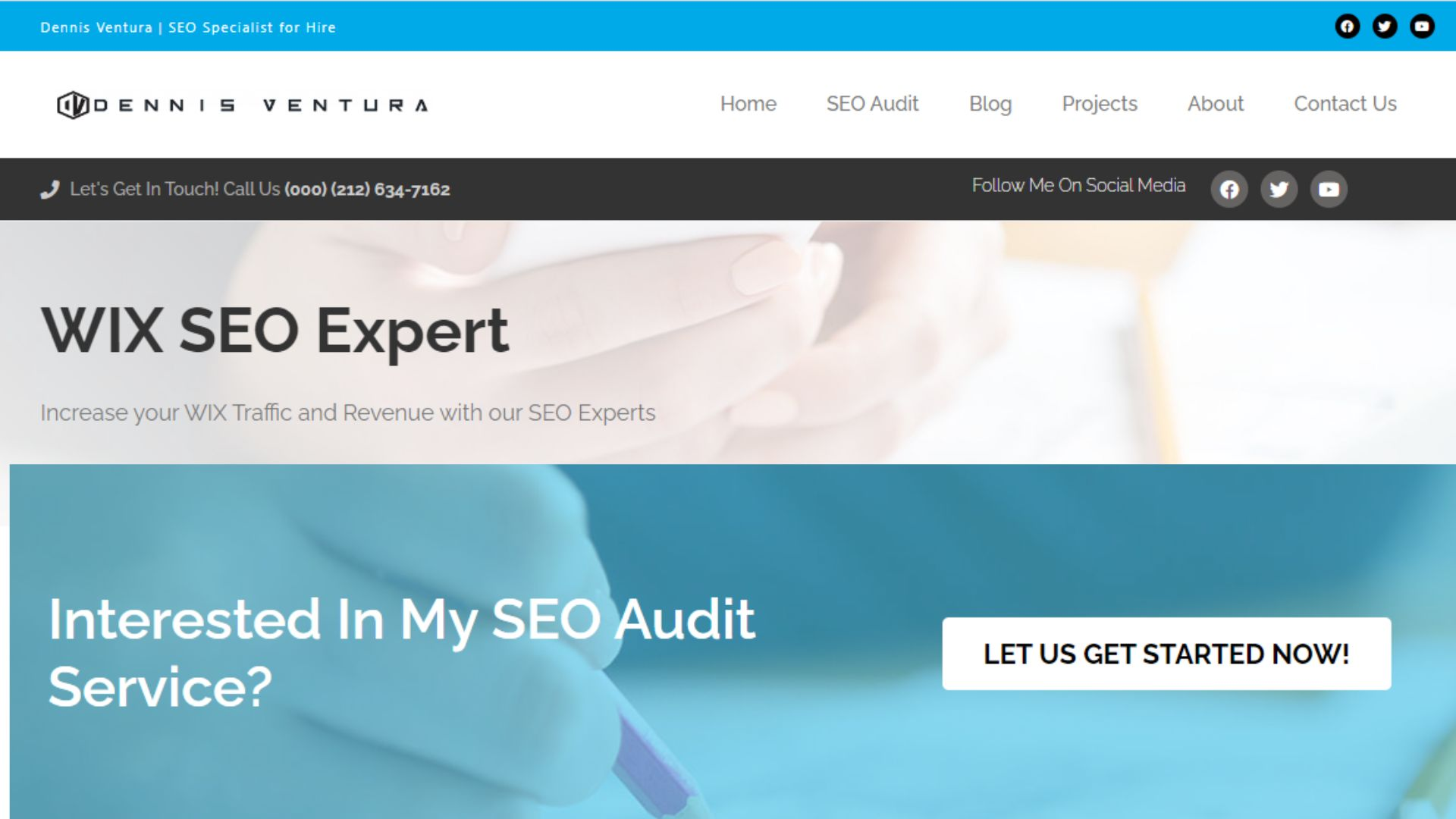 What To Do Before Engaging In Wix Services On SEO Website?
Before you engage in SEO services on Wix, it's important to take some steps to ensure a successful outcome:
Create a plan that outlines your goals and objectives for the project. This will provide a roadmap for the work to be done and allow you to measure progress.
Research keywords and phrases relevant to your business so you can target them in your content.
Make sure your website is optimized for search engines by using simple HTML tags such as title tags, meta descriptions, and alt text.
Track your analytics to see what results you get from the SEO efforts.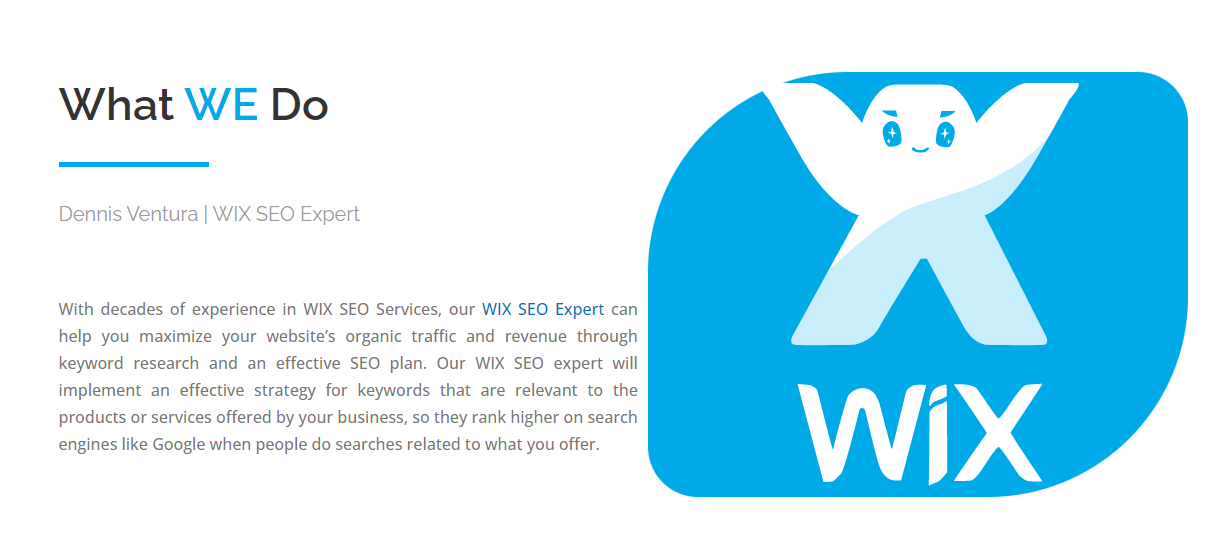 Does SEO Services On Wix Can Be Cost-Effective?
Yes, SEO services on Wix can be cost-effective, depending on the level of service required and the ROI that can be achieved through improved search engine rankings and increased traffic to the site.
While the cost of Wix SEO services can vary depending on the scope of work required, there are several ways to make SEO services more cost-effective. For example, businesses can work with an SEO agency that offers flexible pricing models or packages, which can provide a more customized approach to fit their budget and business goals.
Businesses can also prioritize the most impactful SEO tactics that will provide the most significant ROI, such as optimizing high-traffic pages or focusing on long-tail keywords with lower competition.
Another cost-effective approach to Wix SEO is to prioritize ongoing optimization efforts rather than a one-time SEO project. SEO is a continuing process; continuous effort is required to maintain and improve rankings over time. By investing in ongoing SEO services, businesses can achieve long-term success and a higher ROI.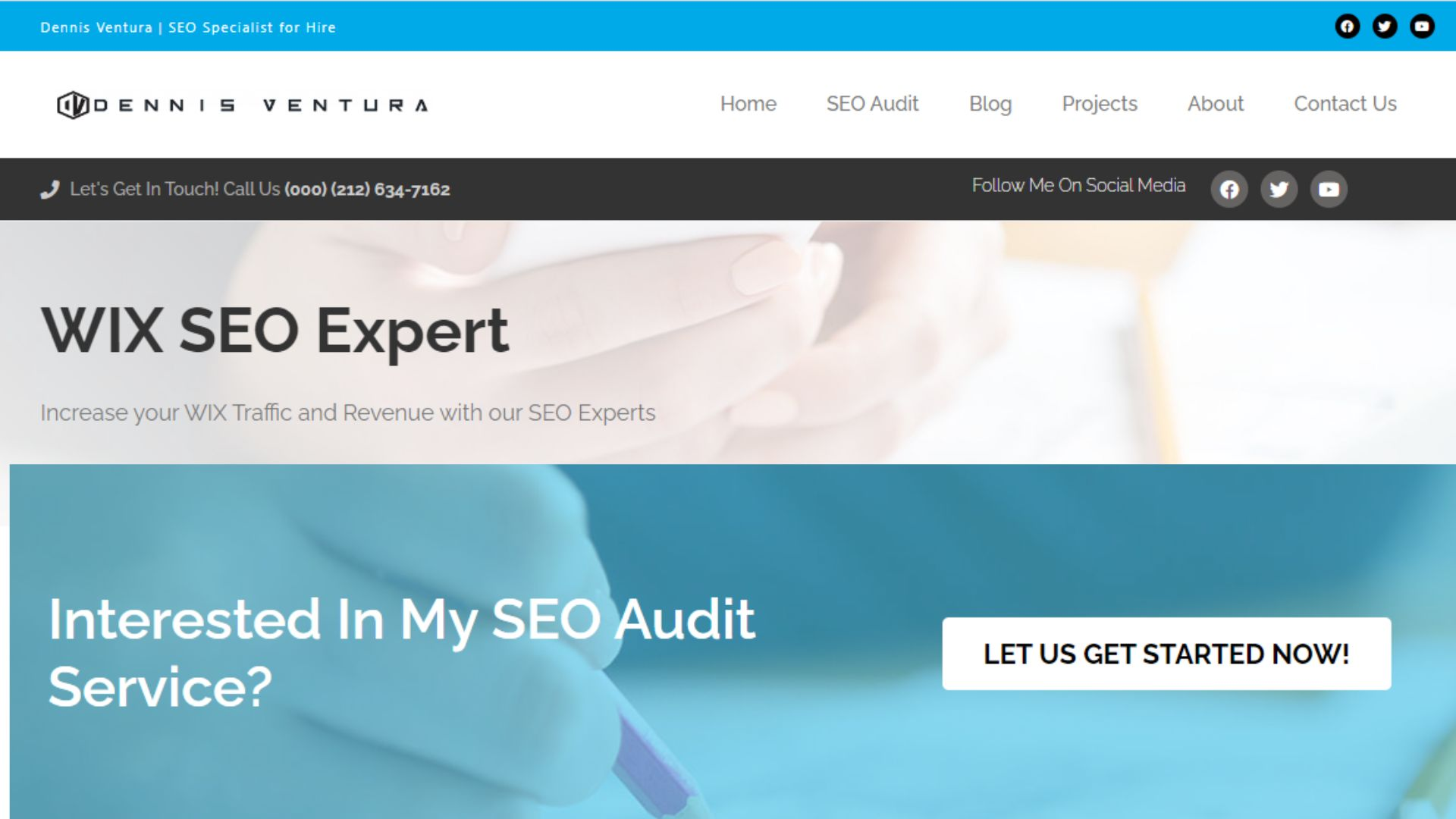 Can You Ask Examples From A Wix SEO Expert?
A Wix SEO expert can provide a range of examples to demonstrate the effectiveness of their services. For example, they may show you successful campaigns that have increased web traffic or improved search engine rankings. They may guide you through on-page optimization using meta tags and keywords. Additionally, they may guide how to utilize off-page strategies such as submitting articles to directories and link building.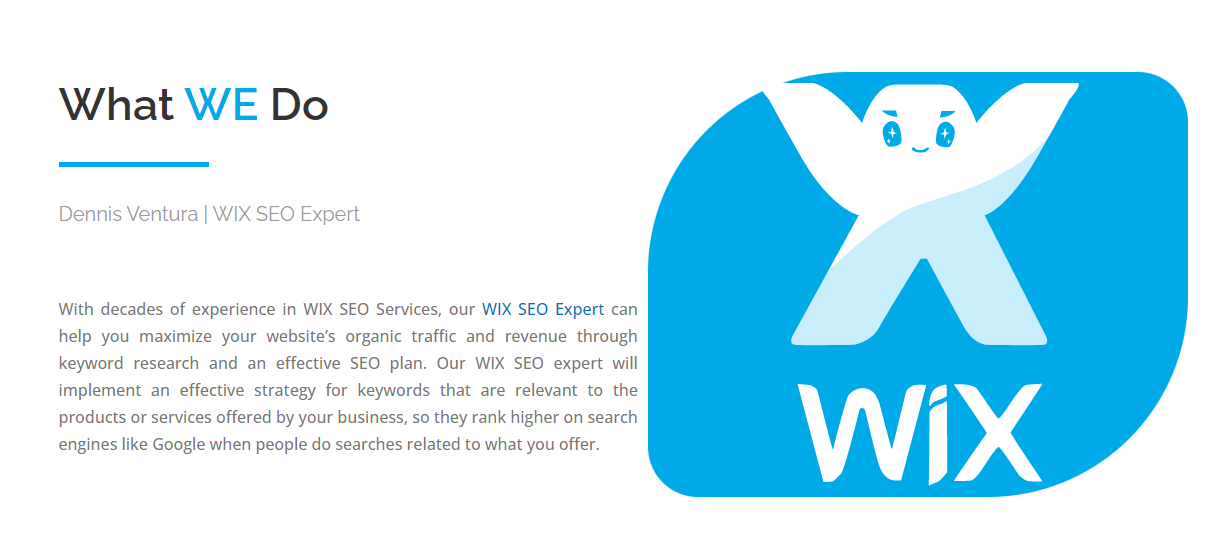 What Is Considered A Good Wix SEO Agency?
A good Wix SEO agency has a strong track record of success in improving Wix websites' search engine rankings and online visibility. Here are some factors to consider when evaluating a Wix SEO agency:
Experience and Expertise: Look for an agency with a team of experienced and knowledgeable SEO professionals who deeply understand Wix's unique features and capabilities.
Results and Success Stories: A good Wix SEO agency will have a proven track record of success in improving the rankings and traffic of Wix websites. Look for case studies or testimonials demonstrating their ability to deliver client results.
Customized Approach: Every business is unique, and a good Wix SEO agency will provide a customized approach to meet each client's specific needs and goals. They will take the time to understand your business and target audience and create a tailored SEO strategy that aligns with your objectives.
Transparent Reporting: A good Wix SEO agency will provide regular reporting on the progress of your SEO campaign, including data on rankings, traffic, and other vital metrics. They will also be transparent about their methods and techniques and be available to answer any questions or concerns.
Communication and Collaboration: Look for an agency that values open communication and collaboration. They should be responsive to your needs and provide regular updates on the status of your SEO campaign.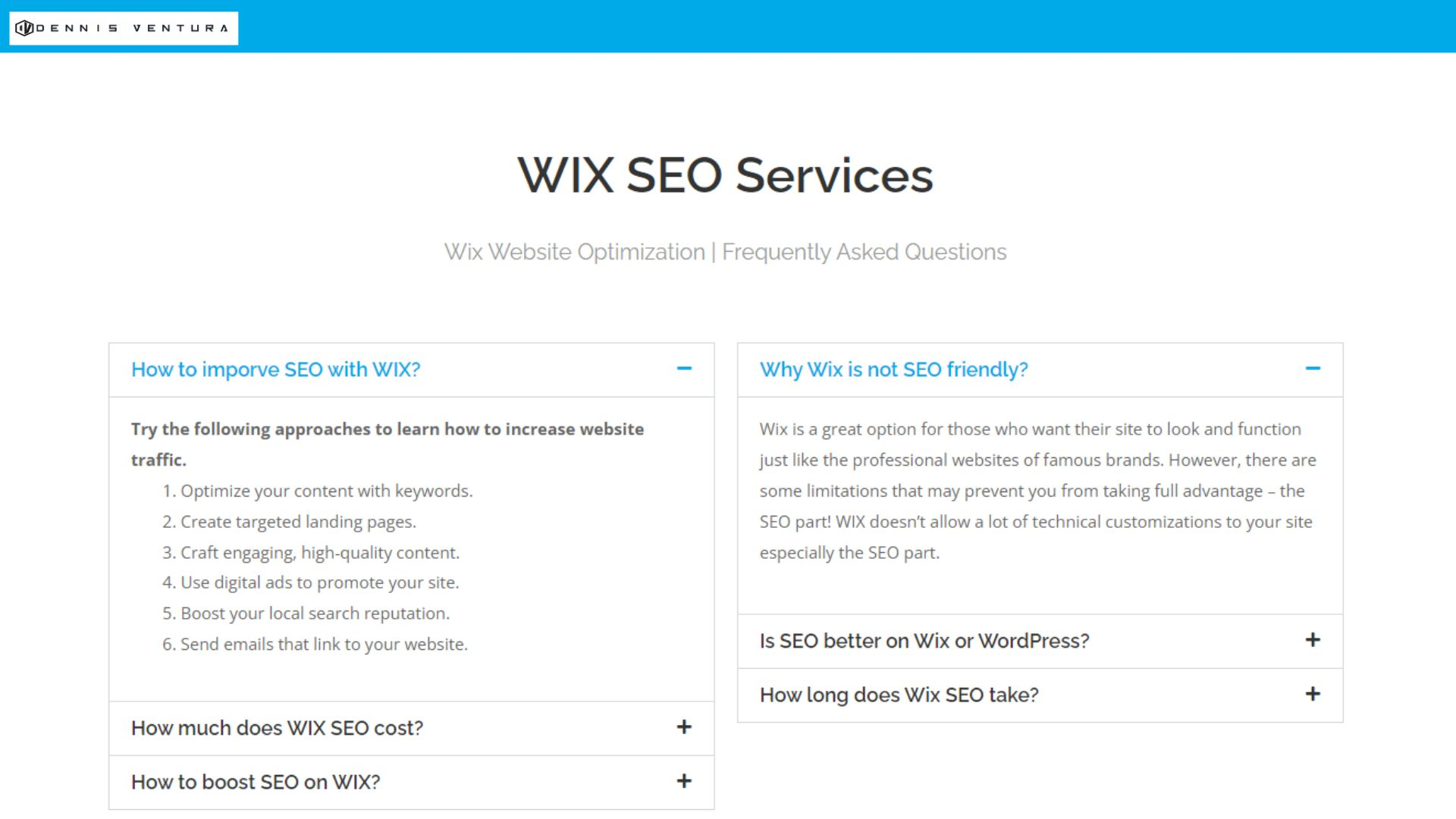 What is Considered A Good Wix SEO Tool?
A good Wix SEO tool helps website owners optimize their sites for search engines and improve their online visibility. Here are some factors to consider when evaluating a Wix SEO tool:
Comprehensive Analysis: A good Wix SEO tool should provide a thorough analysis of your website's SEO performance with the help of Wix SEO experts including technical SEO issues, on-page optimization, content quality, and backlink profile.
Actionable Recommendations: The tool should provide actionable recommendations on how to improve your website's SEO performance. This can include suggestions for optimizing your meta tags, content, backlink profile, and technical SEO fixes.
Ease of Use: A good Wix website SEO tool should be easy to use, even for those with limited SEO knowledge or experience. It should provide clear and concise instructions for implementing recommended changes.
Customization: The tool should be customizable to meet your business's specific needs and goals. This can include focusing on specific keywords or target audiences, or tracking progress over time.
Reporting and Analytics: The tool should provide detailed reporting and analytics on your website's local SEO performance, including keyword rankings, traffic, and engagement metrics. This will help you track progress over time and identify areas for improvement.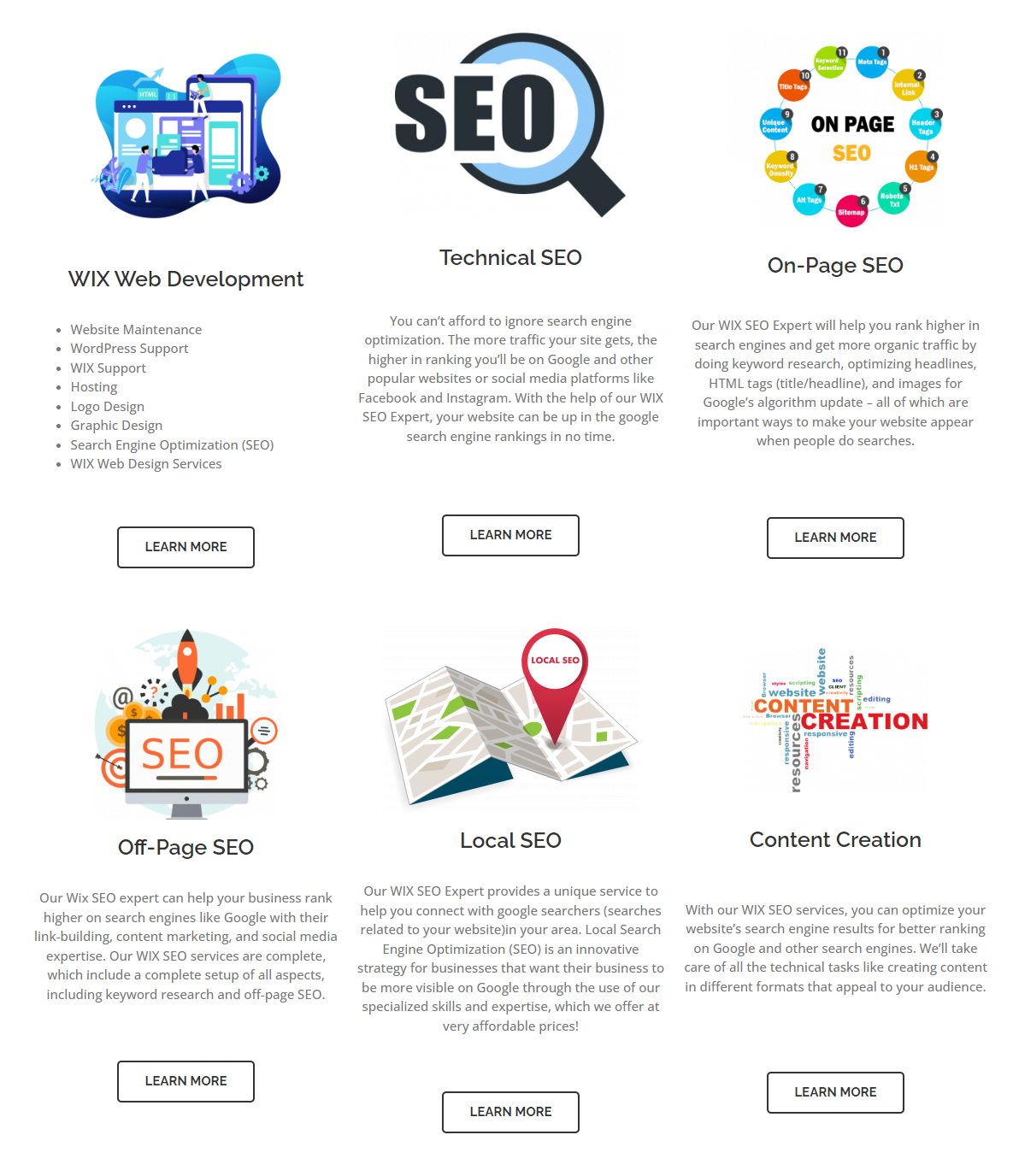 Why Wix SEO Important For Small Businesses?
Wix SEO service is important for small businesses because it allows them to reach more potential customers, stand out from their competitors, and improve their website visibility. By optimizing your content and ensuring that it includes targeted keywords and phrases, you can make sure that people can easily find relevant search results in Google Search Console when they are looking for a product, SEO audits or service that you offer. Additionally, ensuring your website is optimized by on page SEO for mobile devices ensures that your business consistently appears in the right place at the right time.
How Will SEO Wix Improve My Site's Online Visibility?
SEO Wix can help improve your site's online visibility by optimizing the content and structure of your website. Specifically, SEO (search engine optimization) Wix can help you with on-page optimization tasks, such as improving page titles and meta tags to ensure that they accurately reflect the content of each page. Additionally, the platform helps you create internal links between web pages so visitors can easily find their way around your website. Finally, blog Wix SEO also recommends backlinks from other websites and other digital marketing, which can help increase your website's ranking in other search engines results in pages for Wix site or Wix platform.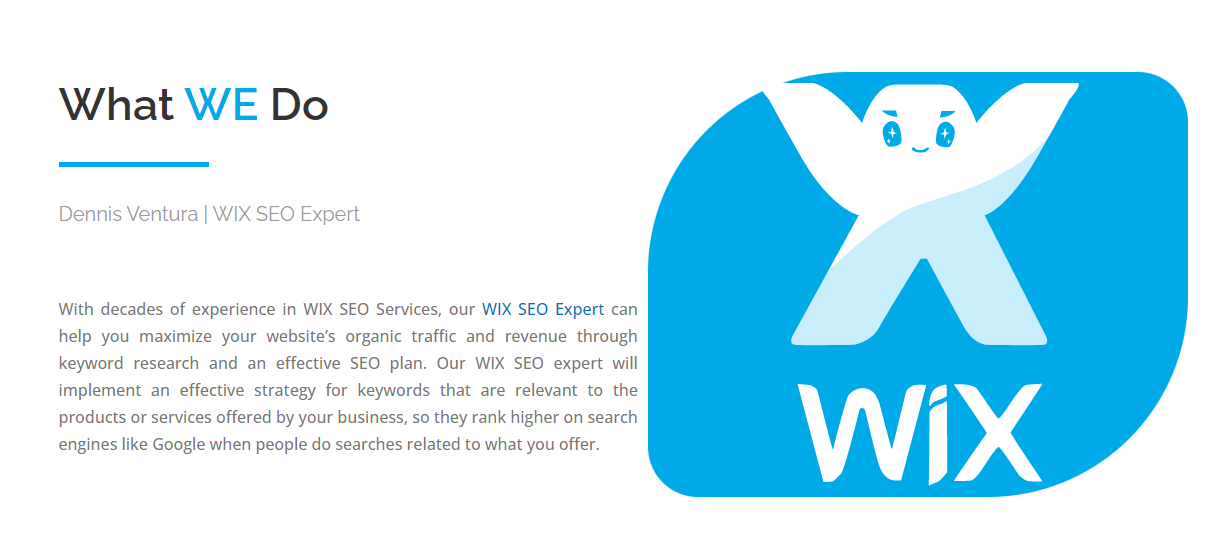 How Much Is The Minimum Cost Of Wix SEO Services?
The minimum cost of Wix SEO specialist and services can vary depending on the scope of work required and the expertise and experience of the SEO agency or professional with organic traffic from search engine results.
Generally, some Wix SEO agencies may offer packages that start at around $200-$300 per month for essential SEO services, such as keyword research, on-page optimization, and monthly reporting. However, it's important to note that these packages may have limited features or need more for more complex Wix SEO consultant needs.
For more comprehensive Wix SEO company services, such as ongoing optimization, content creation, backlink building, and advanced analytics and reporting, the cost may start at around $500-$1000 per month or more, depending on the size and complexity of the website and the level of expertise required.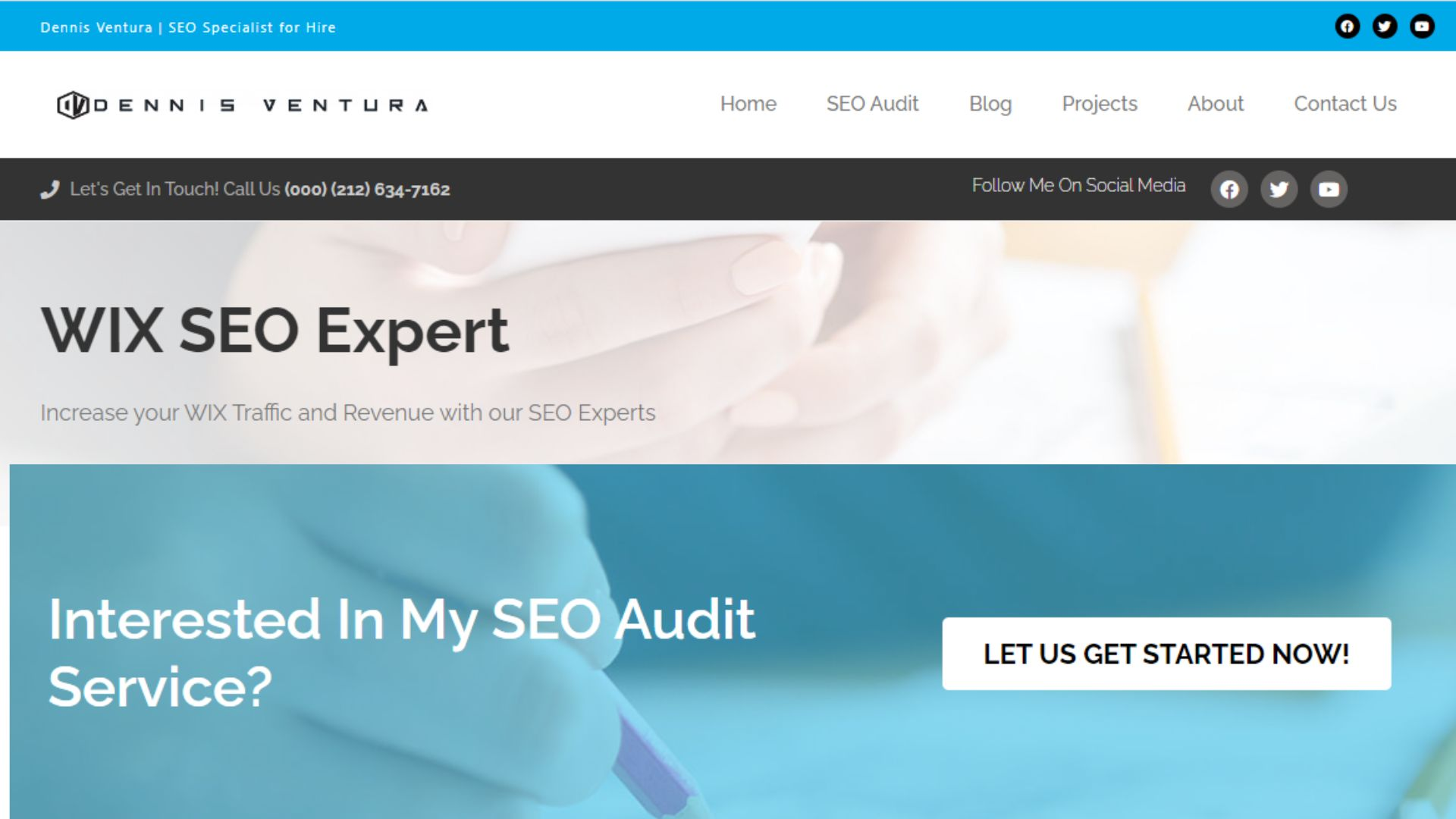 Final Thoughts
Wix SEO is an essential part of any website's success. By taking the time to understand how it works and investing in practical tools and services, you can ensure your website is properly optimized for search engines and well-positioned to capture leads and drive traffic. Ultimately, this can increase your business's online visibility and presence, helping you reach more potential customers and succeed in today's digital marketplace.