When finding a Squarespace SEO expert, it's essential to do your research. Start by looking at reviews and recommendations from people you trust. Ask questions about the SEO expert's qualifications, experience, and track record of success in Squarespace SEO.
If you're looking for help with your website's search engine optimization (SEO), you may wonder if you need to hire a Squarespace SEO expert. While there are many benefits to working with an SEO specialist, you should keep a few things in mind before making your decision. In this post, we'll talk about what to look for in a Squarespace SEO expert and how to find one that fits your needs.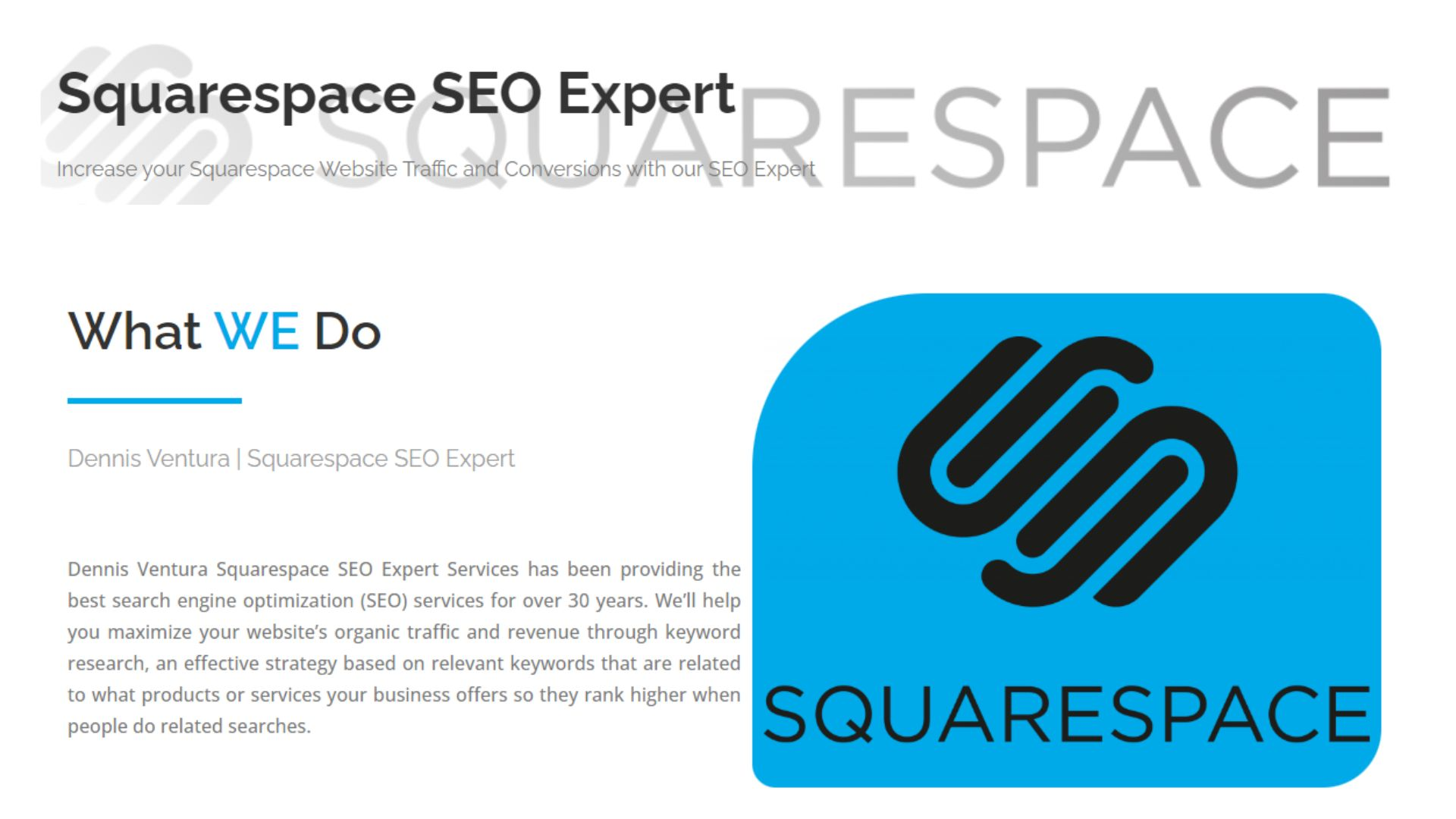 What is Squarespace SEO?
Squarespace SEO optimizes Squarespace websites for search engines to increase visibility and rankings in organic search results. Squarespace sites are complex, requiring a Squarespace SEO expert to customize a website with the right combination of content, metadata, and usage behaviors. A Squarespace SEO expert can advise on the best practices to optimize titles, descriptions, and site structure and suggest improvements for content management.
They are involved in link-building strategies to get visitors from external websites back to yours through shared or earned links that help increase rankings in the search engine result page (SERP). With an optimized Squarespace website and lightning-quick loading times, your visitors' experience will be improved, and you'll soon be on your way to the first page of Google.
Why Work With a Squarespace SEO Expert?
Working with a Squarespace SEO expert can make all the difference for your digital presence. A Squarespace SEO expert is an individual with expertise in creating and optimizing Squarespace-based websites for search engine optimization (SEO). With their help, you can be sure that your website is organized for the best possible user experience and optimized to reach new audiences and increase visibility.
SEO experts are well-versed in keywords, backlinks, tags, and meta descriptions to ensure top rankings in on-page search engine results. In addition to optimizing your web content, they can provide valuable feedback on enhancing your website's performance. Investing in an experienced Squarespace SEO expert ultimately means increased exposure to potential customers looking for what you offer online.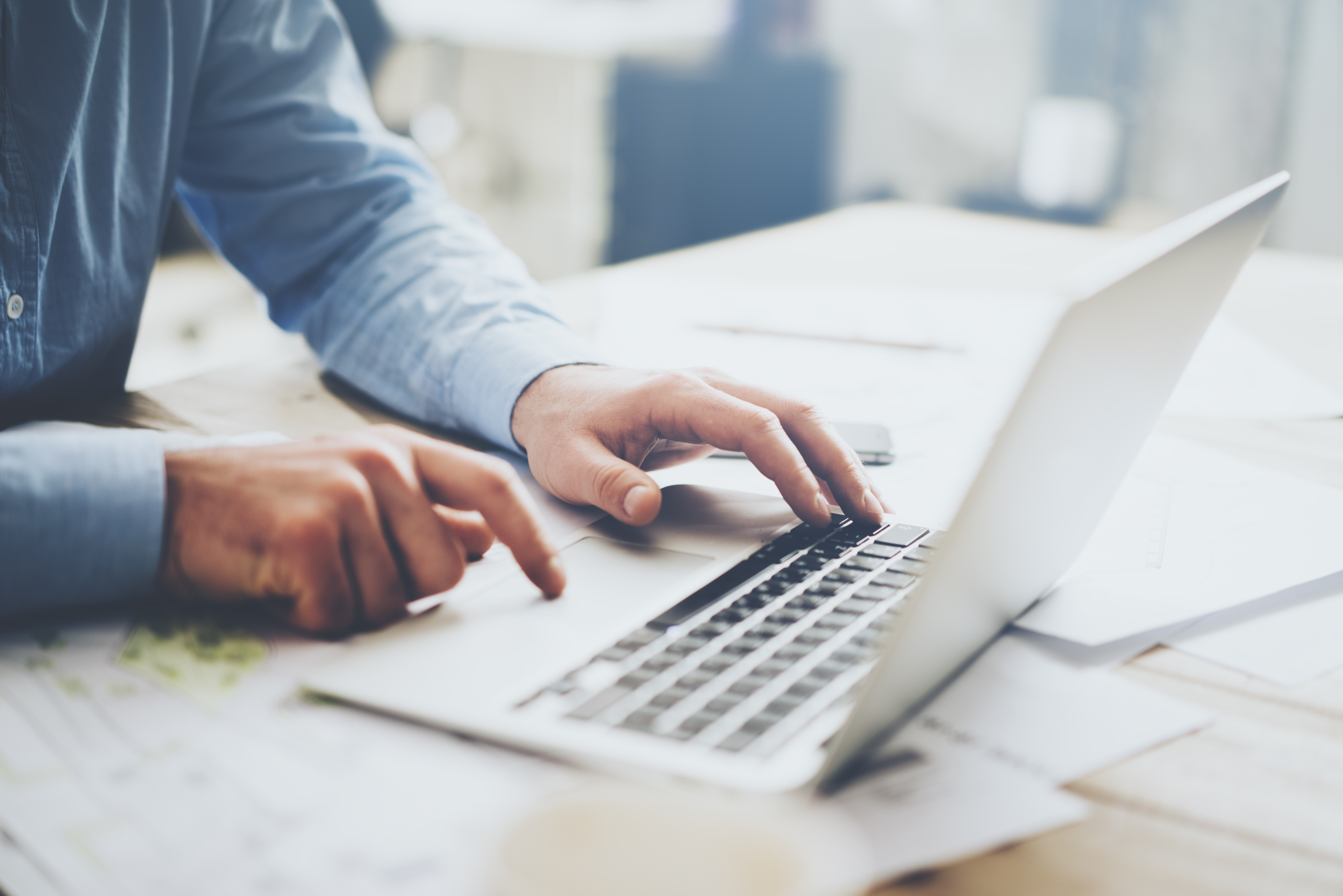 How Do Squarespace SEO Expert Help Small Businesses Rank Higher In Search Engine Results?
Squarespace SEO experts can help small businesses rank higher in search engine results by optimizing their website structure, content, and metadata. They will create an effective keyword strategy focusing on relevant terms to generate more organic traffic. Additionally, Squarespace SEO experts are highly experienced in link-building strategies to ensure that your website is being shared or earned. With these efforts, your website will rank higher in search engine results, and potential customers will be more likely to find you.
Furthermore, they can provide feedback to improve your website's overall performance to provide a positive user experience for visitors. A Squarespace SEO expert can help small businesses ensure their website content is optimized for maximum visibility and discoverability. In this way, they help small business owners increase their chances of success in the online world. 
What Factors Do Squarespace SEO Expert Analyze To Help Search Engine Rankings?
Squarespace SEO experts employ various strategies to improve search result rankings. These include traditional SEO tactics such as optimizing keywords, titles, and descriptions within webpages and more tailored techniques designed to boost visibility in specific marketplaces. An experienced squarespace SEO expert can analyze various factors to maximize organic search engine gains. For example, researching the keyword hierarchy and density of a website's content is essential for successful optimization.
Additionally, squarespace SEO experts look into how effectively the website is structured internally—from the number of internal links to speed tests—to ensure optimum visibility on search engine pages. Ultimately, a Squarespace SEO expert helps distill precisely what needs to be done to rise above the competition and achieve top search engine rankings.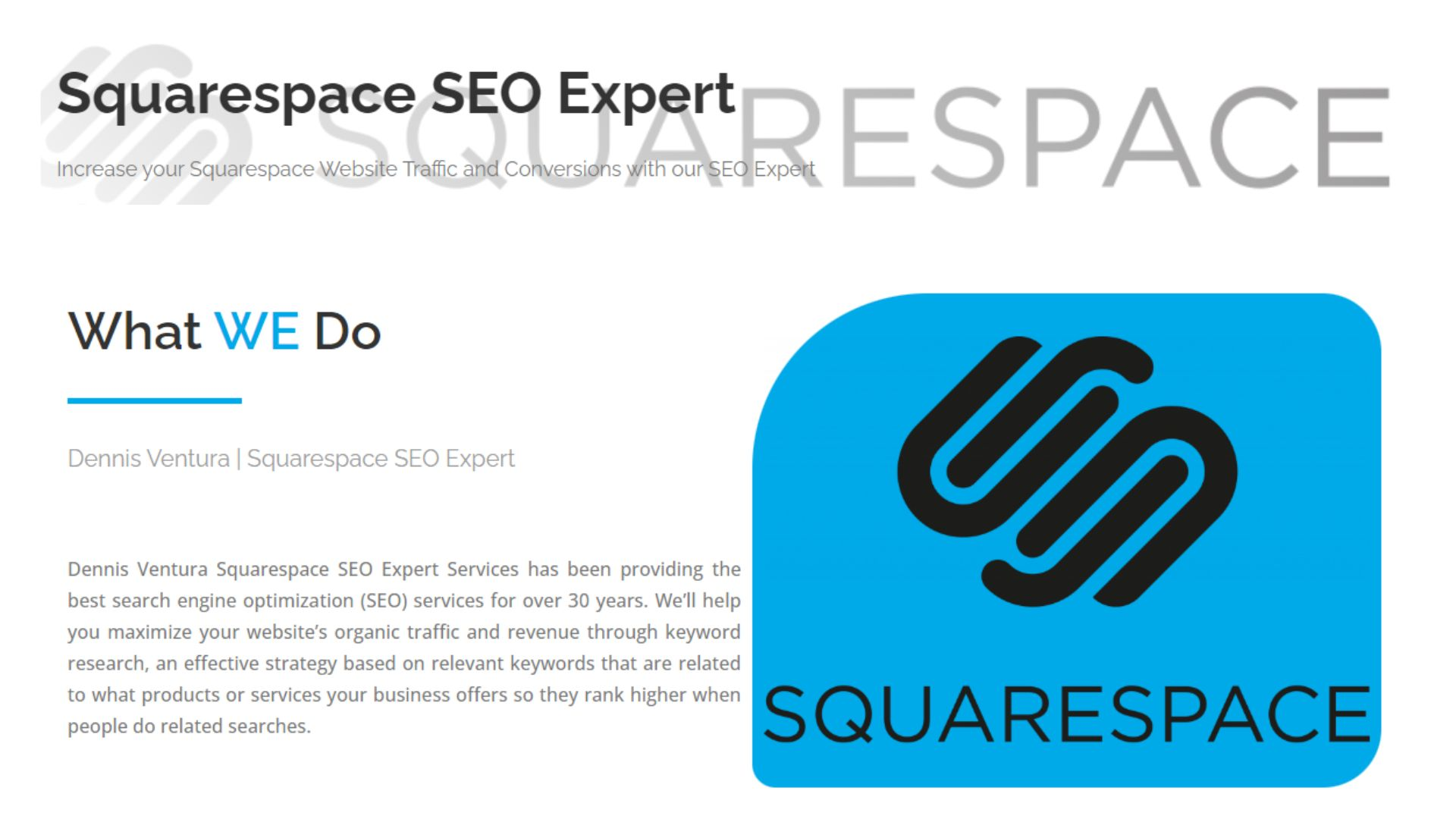 How Much is to Hire a Squarespace SEO Expert?
Squarespace SEO experts can benefit businesses of any size, but they are incredibly accommodating for small business owners. Suppose your website needs to perform better in organic search engine results. In that case, a qualified expert can help you identify potential areas of improvement and offer tailored strategies to boost your ranking. Additionally, SEO experts can help you fine-tune your website's content and structure to ensure it is well-optimized for search engines. Investing in an experienced Squarespace SEO expert is a great way to improve your digital presence, increase exposure to potential customers, and ensure your website is always performing at its best.
The cost of hiring a Squarespace SEO expert depends on the level of expertise, services requested, and length of engagement. Typically, fees range from $250 to $2,000 per month. You should shop around and read reviews before committing to any particular service provider. Additionally, many SEO experts provide monthly packages tailored specifically for small businesses, so it is worth researching these options. Ultimately, the right Squarespace SEO expert can help small enterprises to improve their digital presence and reach more potential customers dramatically. Investing in a qualified professional can be an invaluable asset to your business's success.
What Are The Tips in Hiring Squarespace SEO Expert?
A few tips will make the search easier when finding the best Squarespace SEO expert for your website. First and foremost, making sure that the Squarespace SEO expert you hire has enough experience with Squarespace sites and tech is very important. They should be able to walk you through how Squarespace works, why specific changes may be necessary, and what strategies they recommend to maximize your website's optimization. It is also essential that they understand recent algorithm updates and have knowledge of keyword research techniques.
Additionally, when hiring an SEO expert, network with other individuals within the industry; they can provide firsthand accounts of their experiences with various Squarespace specialists. Finally, consider their portfolio and reviews from past clients before making a decision; this will help you determine if their style and approach match your needs and what results you can expect from working together.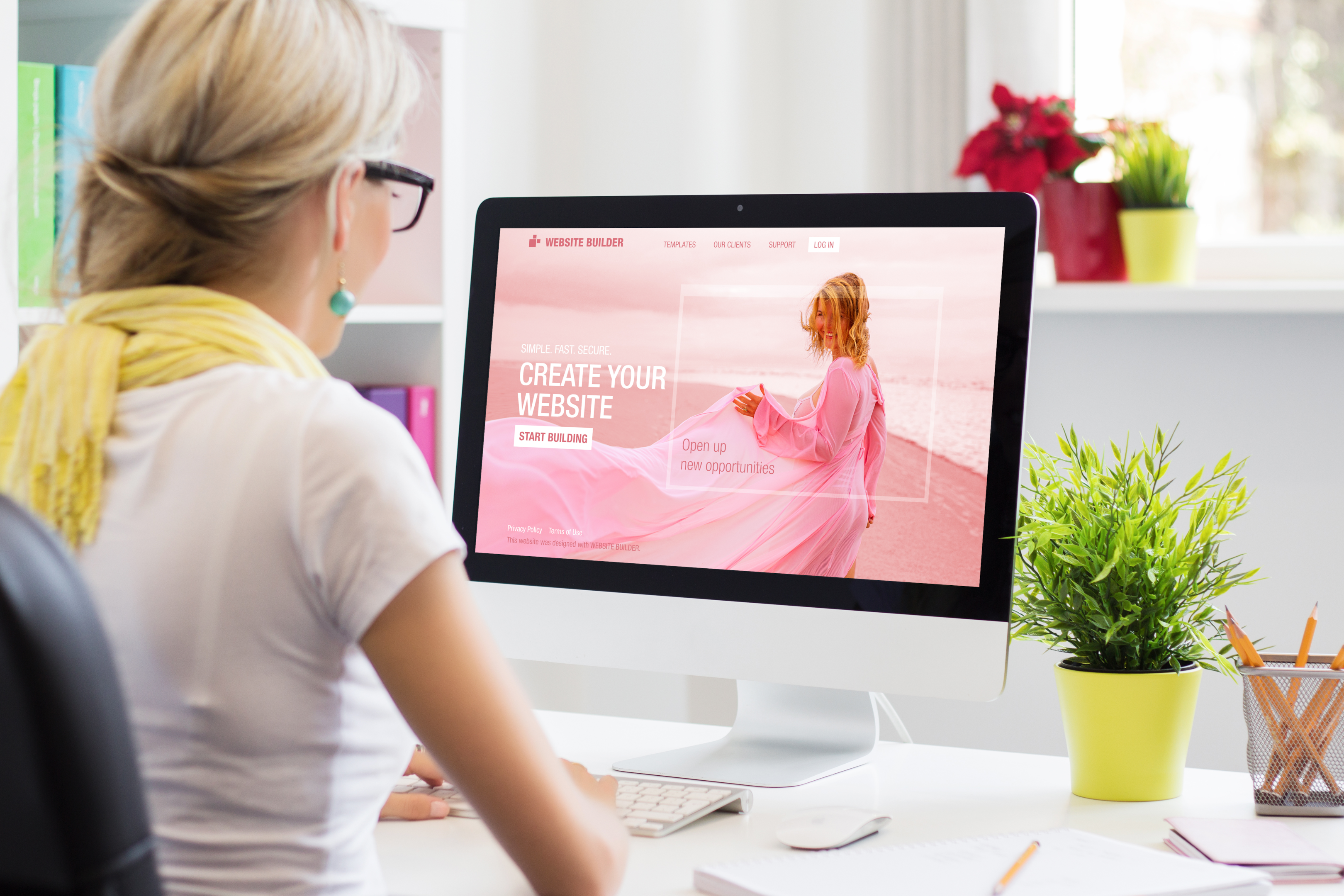 Is it Better To Hire a Local Squarespace Expert?
Hiring a local Squarespace expert can be incredibly beneficial for any business or individual wanting to make their website the best. With an expert's knowledge and experience, you can optimize your Squarespace site for maximum visibility in Google searches or Google search results, user experience, and Search Engine Optimization (SEO). They know all the intricate details of constructing a beautiful and efficient website and are also experts in SEO strategies that can help your site rank higher in online search results.
Additionally, they will be more accessible to meet with you face-to-face since they are local, allowing you to ask specific questions about your project and get immediate clarification to get going on what excites you quickly. A local Squarespace SEO expert helps significantly towards finding success for your digital projects in SEO agency and SEO packages like the Squarespace SEO audit.
Where Can I Find Squarespace SEO Expert Near Me?
You can find Squarespace SEO experts in your area by searching online. Popular search engines like Google and Yahoo offer results for qualified professionals in the local area. Additionally, there are many reputable websites where you can post a job listing to attract local Squarespace experts with Squarespace SEO services.
You can also look into professional networking groups and forums specializing in Squarespace websites and SEO services. Finally, ask for referrals from acquaintances and colleagues who have previously hired an experienced Squarespace SEO expert; these people can speak to the quality of a professional's services firsthand. With all these methods, for the Google Search Console, you should be able to find great local experts for your project.
With that being said, Dennisventura.com is a great place to start your search for an experienced Squarespace SEO expert. Many of our clients have seen positive results, and we are confident that you'll be pleased with the outcome of our services. Contact us today to get started!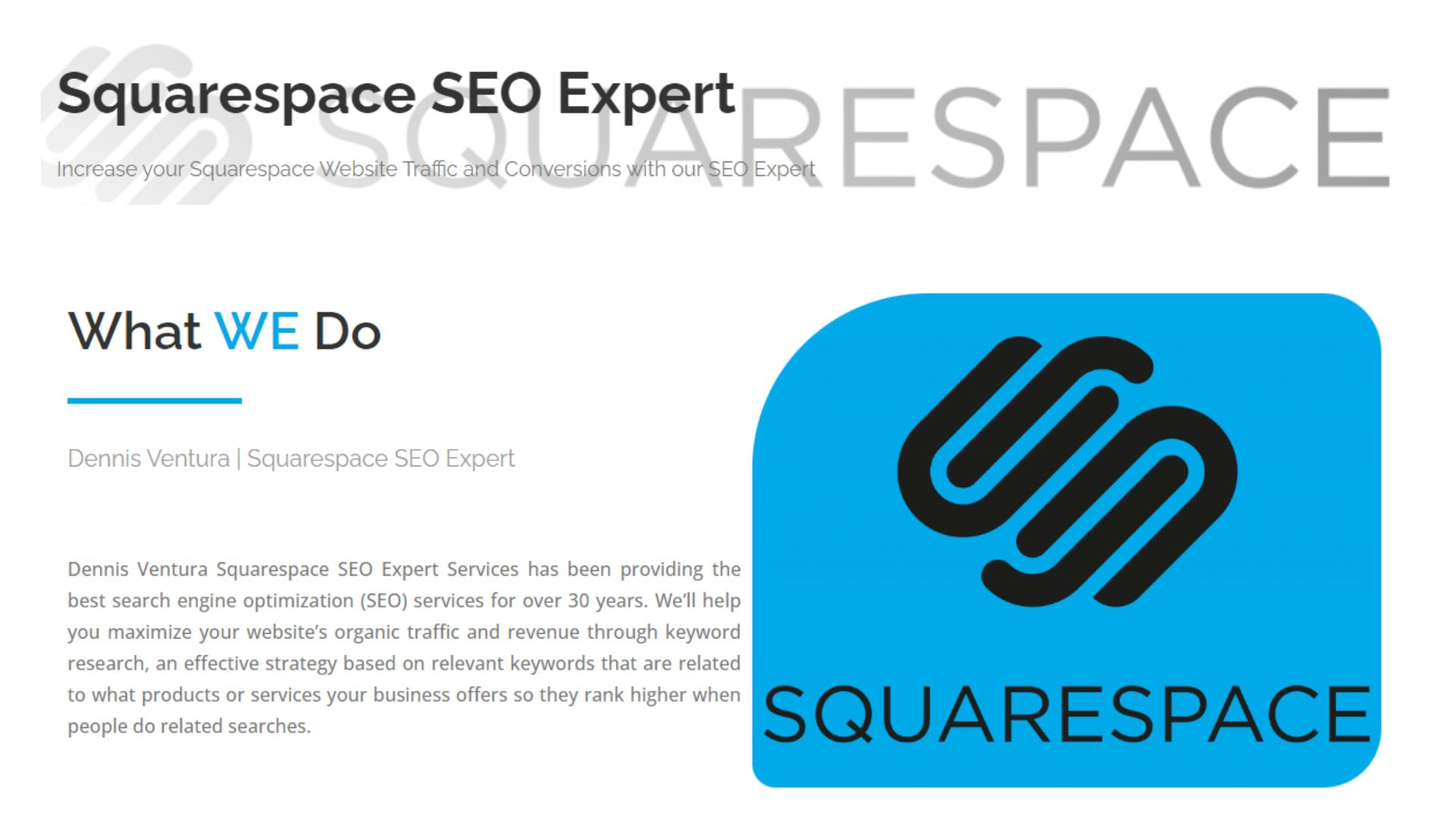 Conclusion
With all of these benefits, it's no wonder many businesses hire Squarespace SEO experts to help them succeed in their digital presence. In conclusion, an experienced Squarespace SEO expert can help businesses of all sizes maximize their visibility in search engine results. They employ specialized tactics of SEO strategy to ensure that your website is always visible, and they can provide feedback to fine-tune the structure, content, and metadata of your web pages.