You put a lot of time and effort into your Squarespace website. It's sleek, stylish, and says exactly what you want it to. So how do you make sure people can find it? Squarespace SEO Expert is here to help.
Squarespace SEO Expert is here to help you optimize your site so that search engines will take notice. With our easy-to-use tools, tips, and tricks, you'll have your website ranking in no time! Keep reading to learn more about what a Squarespace SEO Expert can do for you.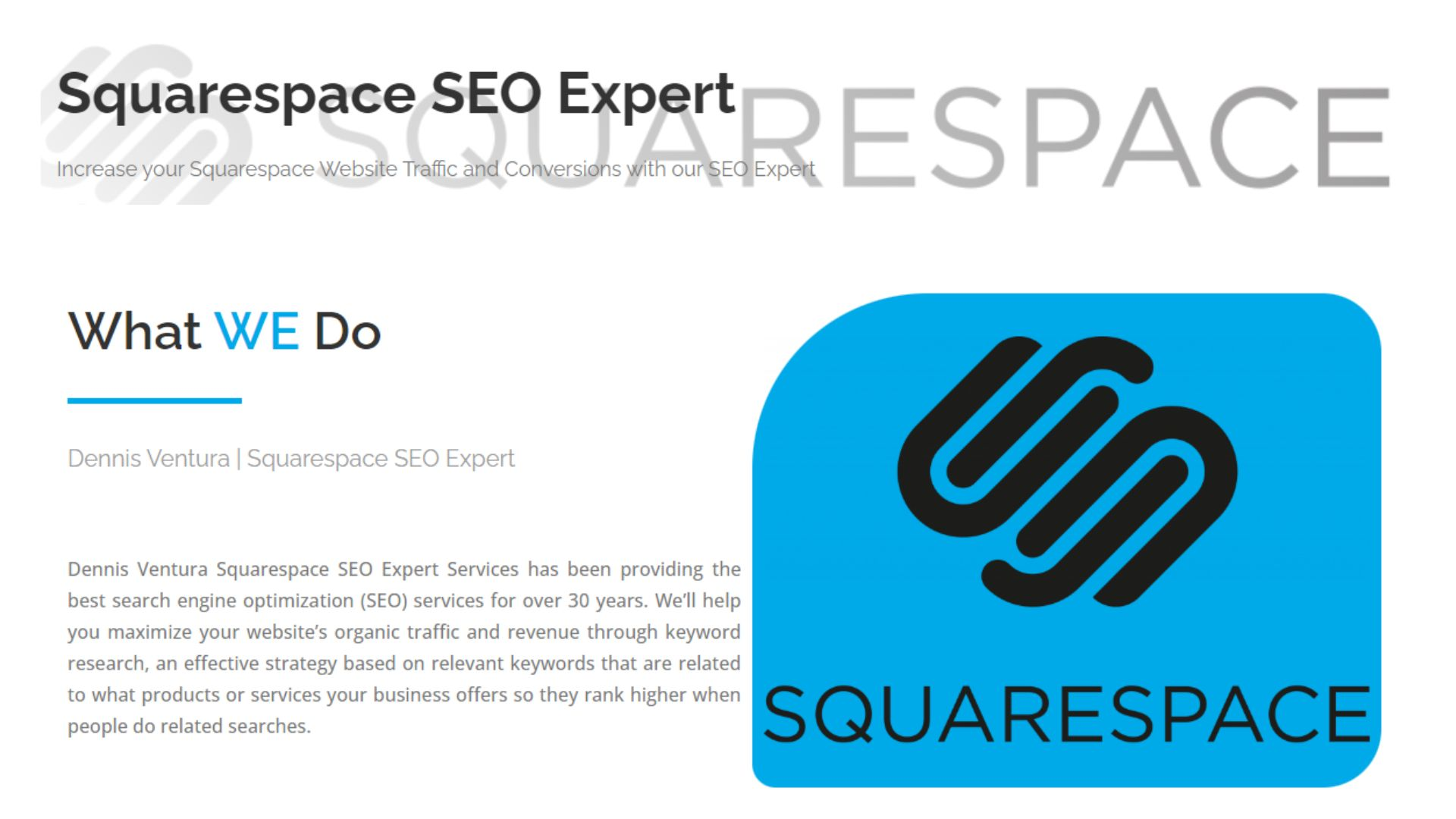 What Are Some of The Main Techniques You Use for Optimizing Squarespace Websites?
At Squarespace SEO Expert, we use a combination of on-page and off-page optimization to help your website climb the search engine rankings. On-page optimization includes keyword research and placement, meta tags, headline tags, and more. Off-page optimization looks at link building via guest blogging or directory submission.
In addition to these tactics, we offer valuable advice on better structuring your website for optimal SEO performance. This includes ensuring all pages have unique titles and descriptions and utilizing anchor text in the navigation and linking structure. We also help optimize images and other media for improved search engine visibility.
Finally, Squarespace SEO Expert will help you create a comprehensive approach to SEO, including content writing and creating campaigns for social media visibility.
By taking all of these steps, our clients can be confident that their website is optimized for search engine success. We strive to ensure your website stands out from the competition and reaches its full potential. With Squarespace SEO Expert, you can be sure your website is getting the visibility it deserves.
Do You Have Any Tips on Creating Effective Titles and Descriptions for Squarespace Pages?
Crafting compelling Squarespace page titles and descriptions can be tricky, but with a few tips from a Squarespace SEO expert, it can become much more accessible. First, create a primary keyword phrase for your page's title to target the right audience. Remember that those keywords are the building blocks of successful content, so they should accurately represent what visitors will find on the page.
Keep your titles short and eye-catching since longer ones can appear intimidating to some viewers. When writing your Squarespace page description, use brand language and focus on showcasing the key benefits of why a customer should choose your product or service over other competitors. Finally, pay attention to the specified character limits for title tags and meta descriptions when typing your content. Following these simple guidelines will ensure that you capture the attention of more visitors with effective Squarespace pages!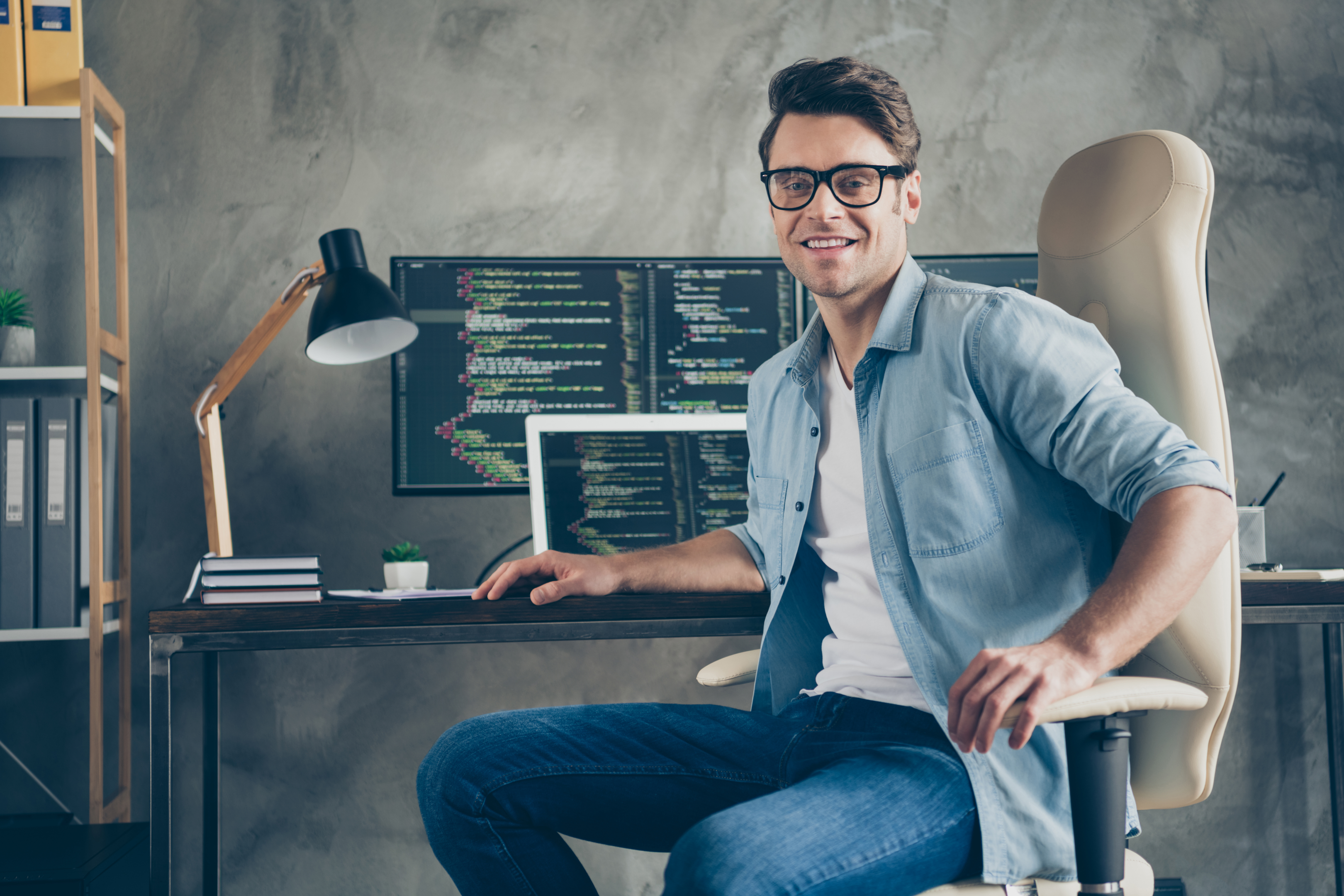 How Does Your Approach to SEO Differ When Working With Squarespace Sites Compared To Other Platforms?
When working as a Squarespace SEO expert, the approach taken to optimization can differ significantly from other platforms. For Squarespace sites, it is important to ensure that metadata and meta titles are tailored to the individual page's content while also keeping an eye out for duplicate or missing titles or images.
Additionally, Squarespace sites require a unique navigation structure to effectively index pages on search engines such as Bing and Google that is customized depending on your website goals. Finally, with Squarespace, you have access to more specialized features than you may have with other website-building platforms, like canonical URL tags, which provide further optimization opportunities for search engine recognition when targeting specific keywords.
Are There Any Aspects of SEO That are Specifically Challenging When Working With Squarespace Expert?
Working with a Squarespace SEO expert can be both exciting and challenging. As Squarespace has its own coding language, to make the most efficient use of SEO techniques, you need to partner with an expert who can effectively transition between Squarespace's coding language and engaging SEO strategies. SEO works best when content is written from scratch and tailored specifically to the web page, platform, and audience – and Squarespace provides tools that are designed to help achieve this.
However, it requires some technical expertise to understand just how far those tools can take you, plus many people don't have all the time or knowledge needed to apply them correctly. This is why many businesses hire Squarespace SEO experts who are experienced in leveraging Squarespace platforms for maximum success with search engine optimization.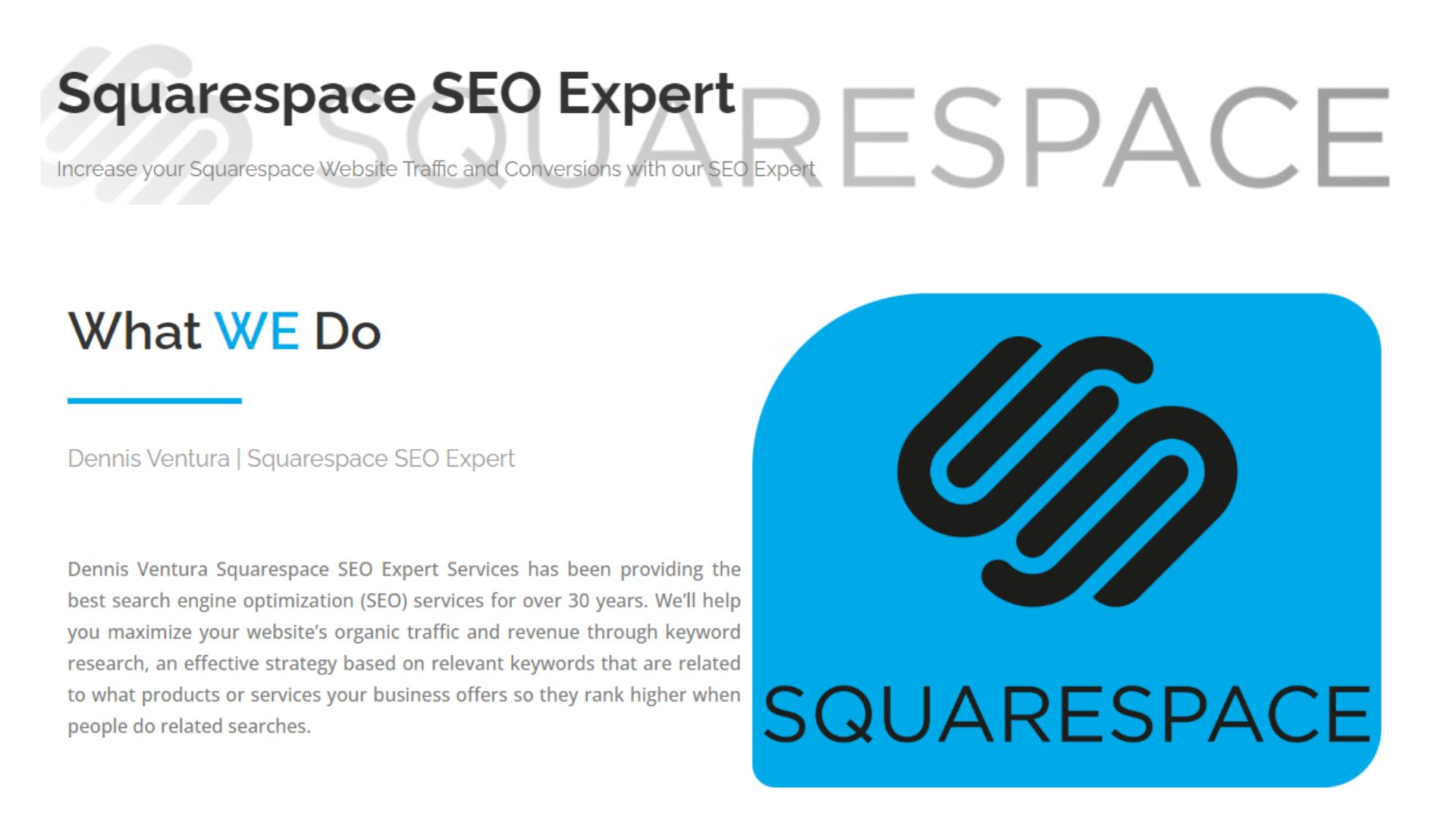 Is There A Possibility That Optimizing a Site Will Slow The Navigation Process?
Optimizing a website for better search engine visibility can involve various steps, from streamlining navigation to better distributing media content. As Squarespace SEO experts are quick to point out, some of the changes made during optimization could cause the site to navigate slower than before, though this is far from inevitable. Website optimization should carefully consider how each change will influence user experience and search rankings, craftily balancing both aspects for maximum impact. This complex thinking employed by Squarespace SEO experts allows them to optimize a website without slowing the browsing process.
Is Squarespace Difficult To Use?
Squarespace is an intuitive platform for anyone looking to create a beautiful website. It offers an array of features that make website design and setup a breeze, including accessibility options, a WYSIWYG editor, and SEO-friendly content creation. With basic web development knowledge, you can quickly get your website up and running with minimal effort. However, suppose you're looking to get the most out of squarespace from an SEO perspective. In that case, it's worth investing in the expertise of a squarespace SEO expert who can provide advice and guidance on how to maximize your potential for organic traffic.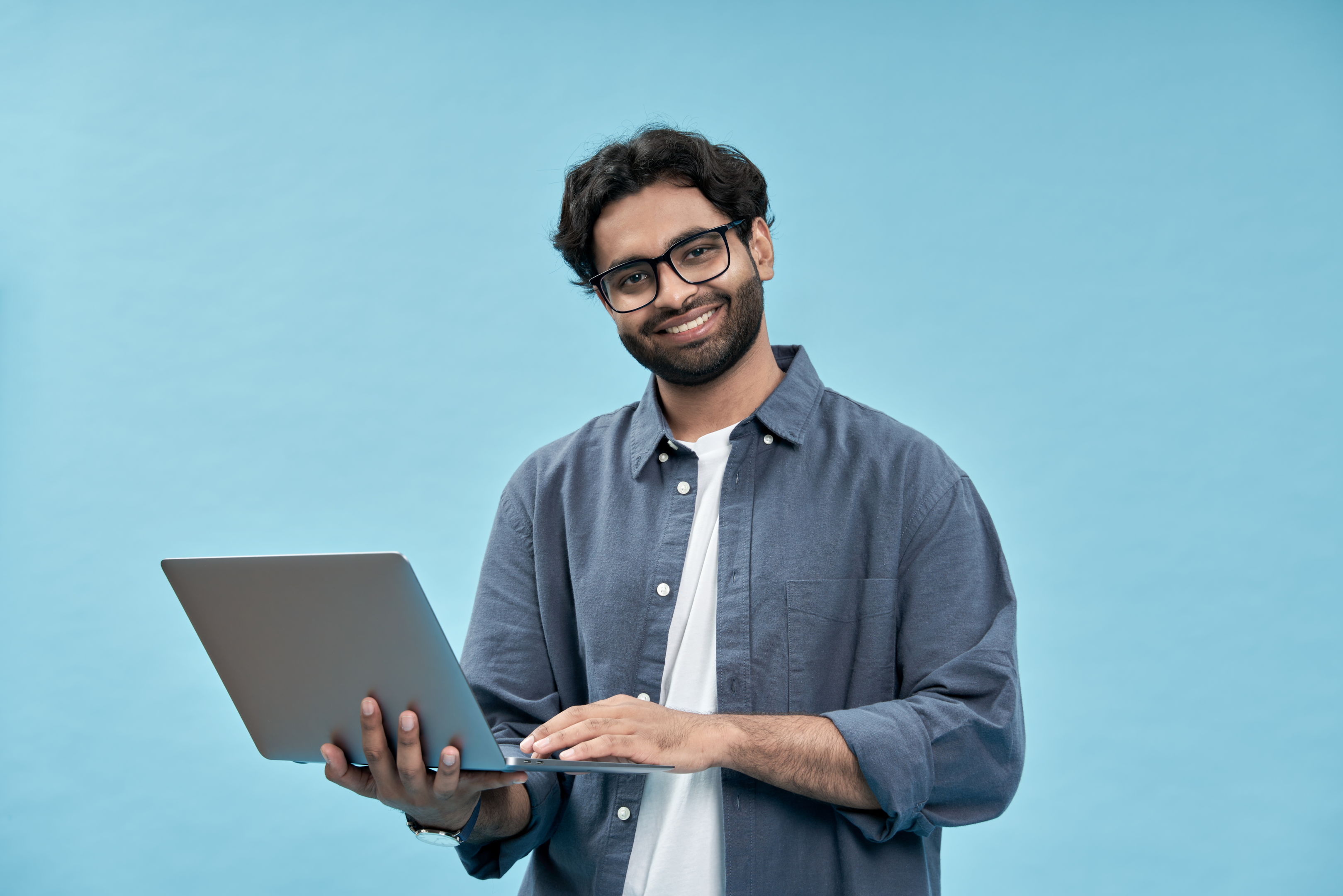 Is Squarespace SEO hard To Optimize?
Squarespace SEO is relatively easy to optimize. Some of the features offered by Squarespace are more technical than those available on other platforms, but an experienced Squarespace SEO expert can easily navigate these complexities. As mentioned above, Squarespace provides tools specifically designed to assist with optimization, such as canonical URL tags, SEO-friendly content creation, and streamlined navigation features. With the help of a Squarespace SEO expert, you can effectively optimize your website for maximum visibility on search engines.
Additionally, you will be able to maximize the reach of all your digital marketing efforts by leveraging the same platform for web design and SEO. This cost-effective approach will help you achieve your goals more quickly.
The biggest challenge when it comes to optimizing a Squarespace website is understanding how the platform works and which strategies are best suited for achieving maximum success. It can be tricky to optimize a Squarespace website without the guidance of an experienced SEO expert with the necessary knowledge and expertise. However, with the help of a Squarespace SEO expert, you can rest assured that your website will be optimized for maximum organic visibility without compromising user experience or navigation speed.
Why You Need To optimize Your Website?
Optimizing your website with Squarespace SEO services is essential for success in the digital age. By engaging with a Squarespace SEO expert for SEO strategy, you can ensure your website is optimized to be seen by the maximum number of people. This increased visibility for Google search console can lead to a bump in traffic, SEO tactics for blog content, user engagement with your website, and potential conversions using technical skills due to higher visibility. Not having a not correctly optimize Squarespace SEO audit website means losing out on potential clients searching for precisely what your business has to offer.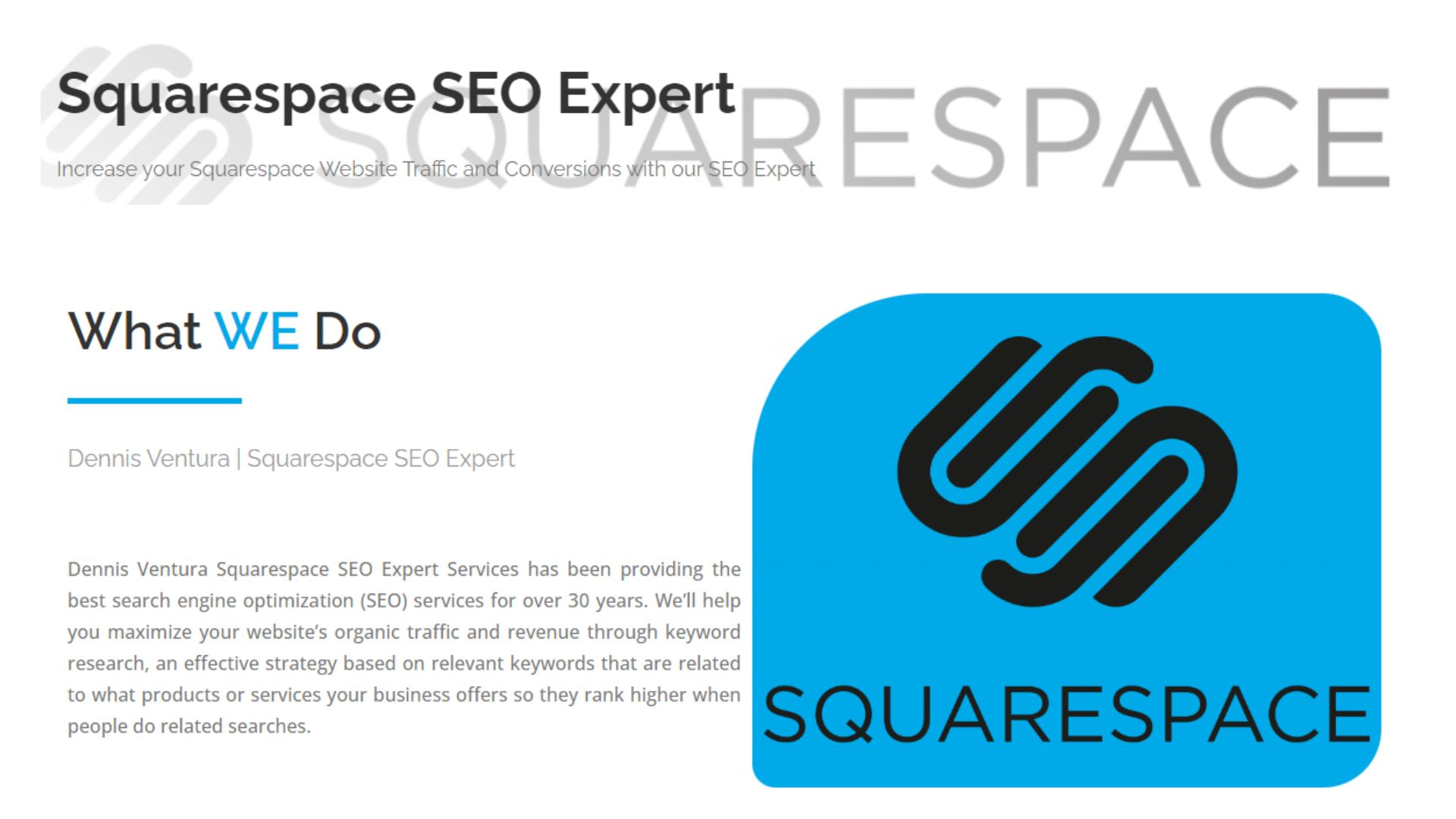 Conclusion
In conclusion, Squarespace SEO optimization is an excellent option for businesses looking to increase their visibility on search engines from and SEO agency with SEO packages for your Squarespace site. Squarespace provides an array of features and tools designed specifically to help with optimization, which a Squarespace SEO expert can easily navigate for Google search results or Google searches. Additionally, optimizing your website will ensure it's seen by the maximum number of people, leading to increased traffic and potentially more conversions for small business owners.