In today's digital age, having a strong online presence is more important than ever. Your website is often the first impression potential customers will have of your business, so it's important to make sure it's as visible as possible. Search engine optimization (SEO) can help improve your website's ranking in search results, making it more likely that people will find you when they're looking for what you offer. Squarespace offers a variety of built-in SEO features that can help you get started with improving your online presence. In this post, we'll go over some of the ways Squarespace SEO can help you reach more people and grow your business.
Squarespace's SEO features are designed to make it easier for search engines like Google and Bing to understand what your website is all about. By optimizing the code on your site, including page titles, meta descriptions, and keyword tags, you can help ensure that when people search for terms related to your business, they'll find you more easily.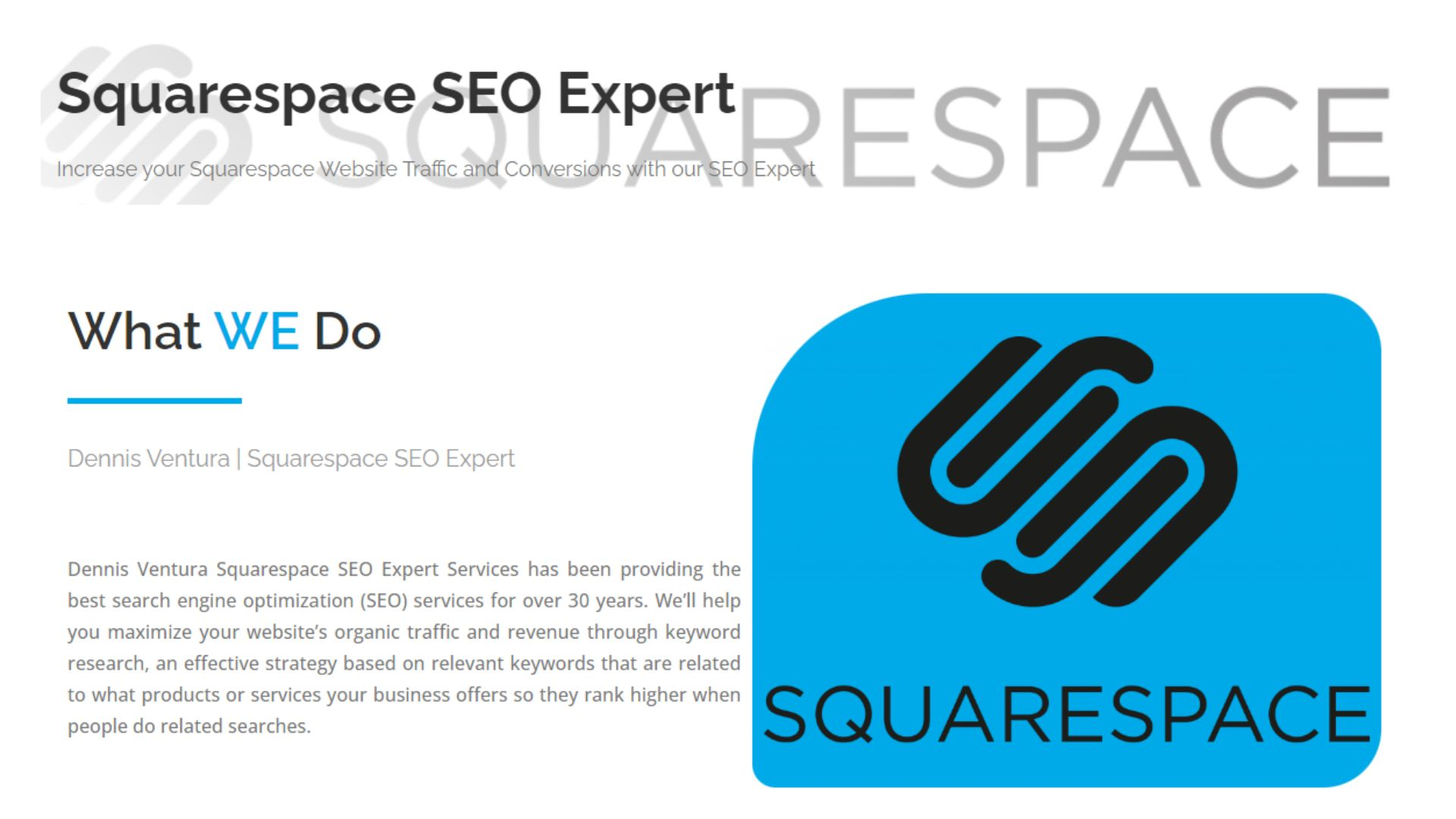 How Can Squarespace SEO Can Help Improve Your Website's Ranking in Search Engine Results Pages (SERPS)?
Leveraging Squarespace's SEO experts can help you improve your website's ranking in search engine results pages (SERPS). Utilizing the latest SEO tools, SEO strategy, SEO advice, and techniques, Squarespace SEO specialists are uniquely qualified to identify opportunities for optimization to give your web pages a competitive edge with on page SEO.
From keyword mapping and content evaluation to tracking analytics, they can analyze your website's structure and suggest more effective page titles and metadata. More so, your target audience finds your content more easily with these Squarespace SEO tips. Furthermore, ongoing monitoring of the SERPs will enable them to refine tactics as needed to keep your website at the top of the search results.
How Can Squarespace SEO Can Help You Attract More Visitors To Your Website?
Optimizing your website for SEO can help you attract more visitors, and Squarespace SEO can play a critical role in helping you accomplish this. Hiring an experienced Squarespace SEO expert is key to ensuring all essential elements are addressed, including proper keyword integration, descriptions SEO page titles so that search engines can detect and rank your page correctly.
Additionally, optimizing your content to make it relevant and compelling to your audience will increase the number of organic visitors you attract from different sources. Executing vital Squarespace SEO accurately and efficiently on any website will net positive results from SEO efforts and help grow your online visibility and site speed of Squarespace websites.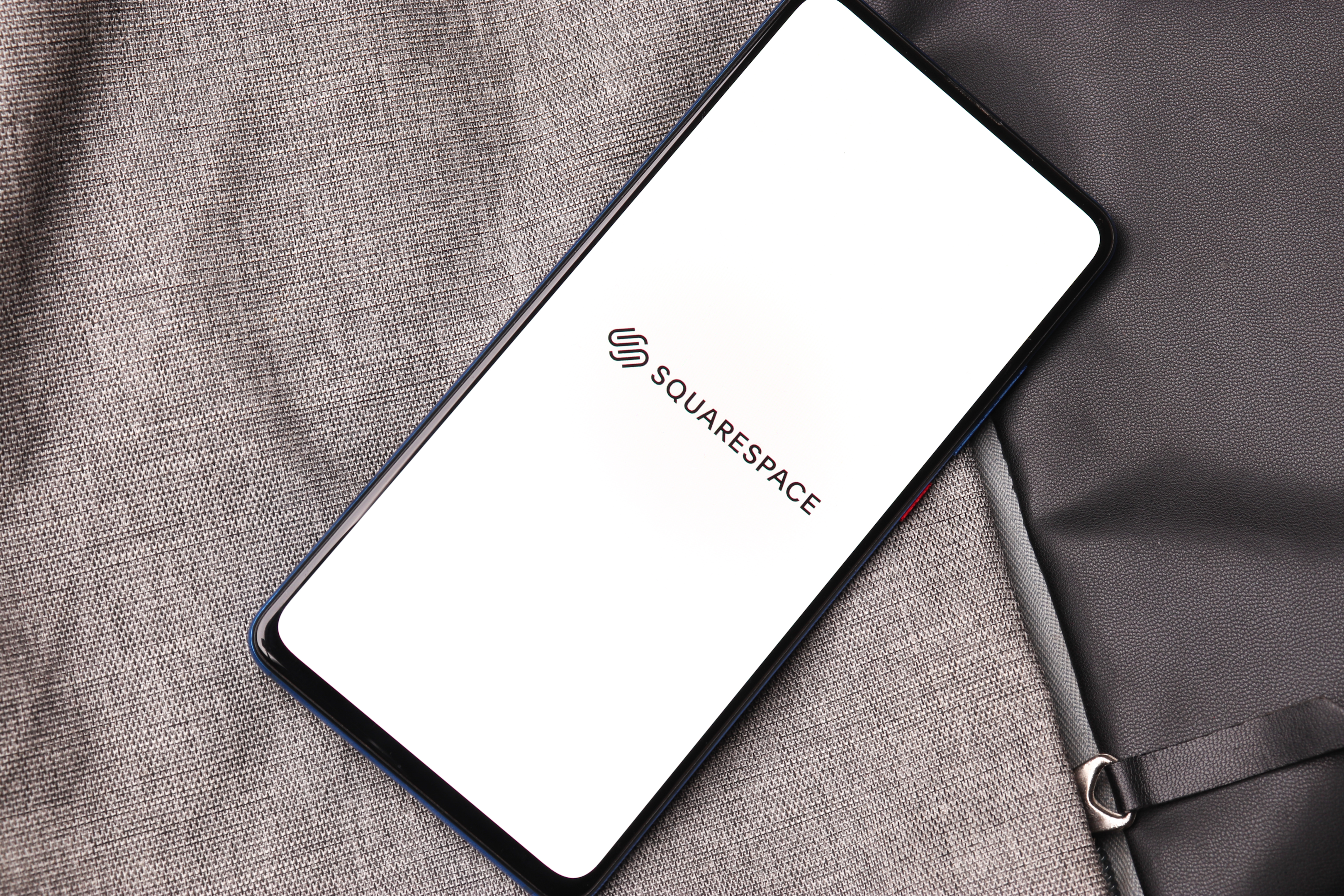 How Can Squarespace SEO Help You Convert More of Those Visitors into Customers or Clients?
Squarespace SEO can be a great way to optimize your website and ensure that more people see it. By taking advantage of Squarespace SEO techniques, you can rank higher in search engine results, increasing the number of visitors to your page. The expertise of a Squarespace SEO expert can help you create content relevant to your business and target audience, further helping you convert more visitors into customers or clients.
Through the use of Squarespace-specific techniques such as effective tagging, meta descriptions, and keyword optimization, Squarespace SEO will help increase your site's visibility and draw in more potential customers. These services from an experienced Squarespace SEO expert will take your website to greater heights.
Is There a Built-in Tools In Squarescape?
Squarespace is well known for its comprehensive suite of built-in tools, which range from powerful SEO capabilities to automatically generated SSL certificates. Indeed, many users with a squarescape rely on these features as they create and manage their websites. For those looking to take advantage of this built-in technology, Squarespace SEO experts can provide comprehensive web services, such as developing customized reports about website data insights or strategizing marketing campaigns for maximum reach.
They also use sophisticated techniques, such as monitoring search engine algorithms, blog post, site title, SEO page titles and descriptions and more likely, the use of bing webmaster tools to ensure a website remains at the top of relevant results. With a Squarespace SEO expert's assistance, you can rest assured that your online business has the typical Squarespace functionalities.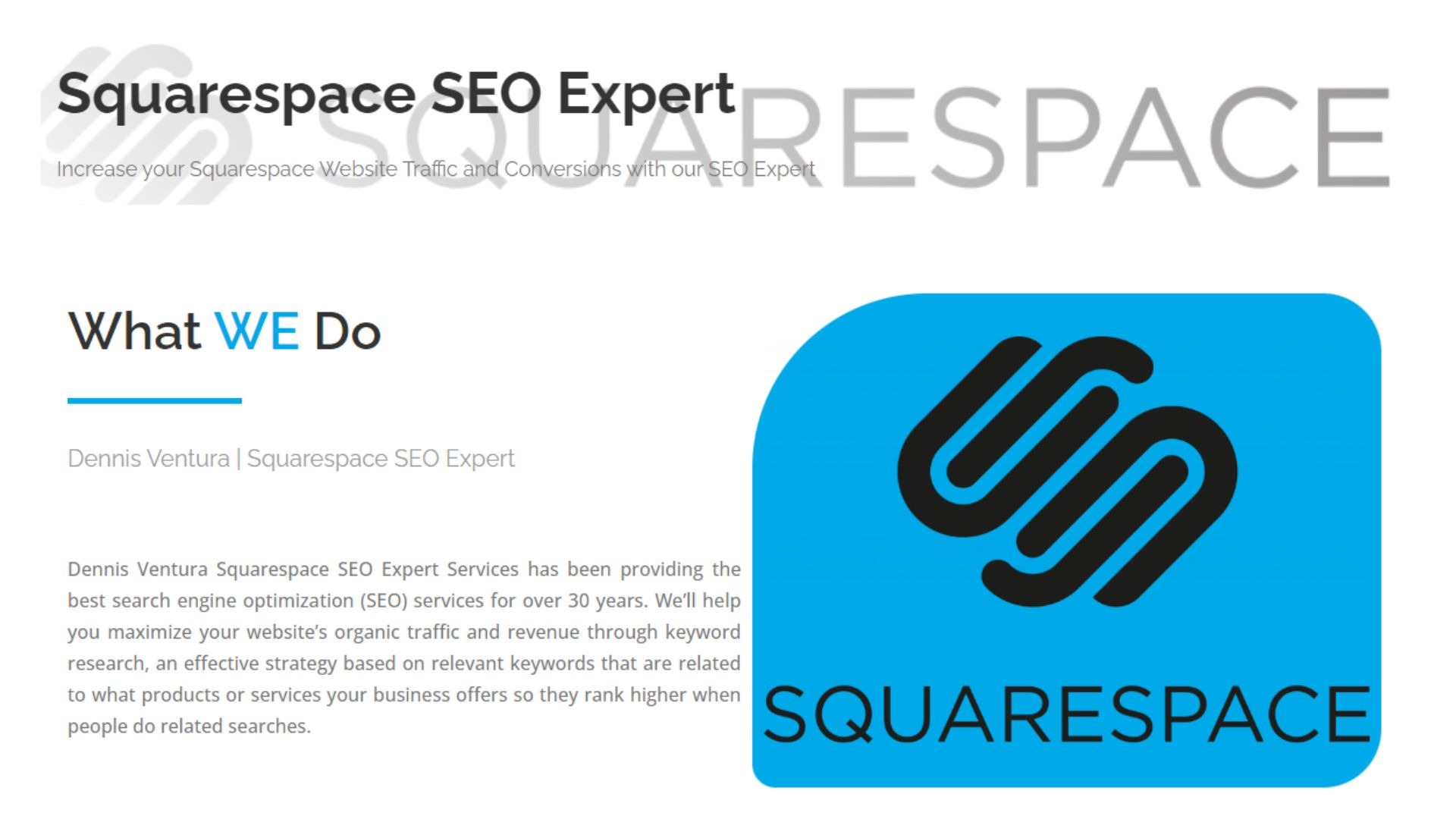 Is There A Free Tool To Use For Squarescape?
Squarespace is a viral website-building platform and it's no secret that businesses want to ensure their sites are prepared for SEO best practices. Fortunately, there are Squarespace SEO experts capable of helping you out if you need to be equipped with the right tools to optimize your Squarespace site.
These experts offer a wide range of services–from initial page optimization to site audits, keyword research, content marketing recommendations, and more–to ensure your Squarespace site works as efficiently as possible and helps you get the results you're looking for. Luckily, these experts also offer free tools that can be used to help improve your site, so you don't have to worry about spending too much on expensive services or complicated software.
How Much Does Squarespace SEO Usually Cost?
Website owners have several options when optimizing a Squarespace website for search engine results. The cost of this optimization process will largely depend on the level of service they require. The price could be relatively low if you're looking for a simple change to your website, such as updating titles and descriptions. On the other hand, for businesses seeking more considerable content changes and optimization efforts such as link building and keyword analysis, hiring a Squarespace SEO expert is recommended.
These experts are generally capable of producing higher quality results than struggling with an unfamiliar interface or attempting to gain additional advice from online forums like Reddit. That said, Squarespace SEO experts come at a price, and so businesses should factor in costs before making a decision.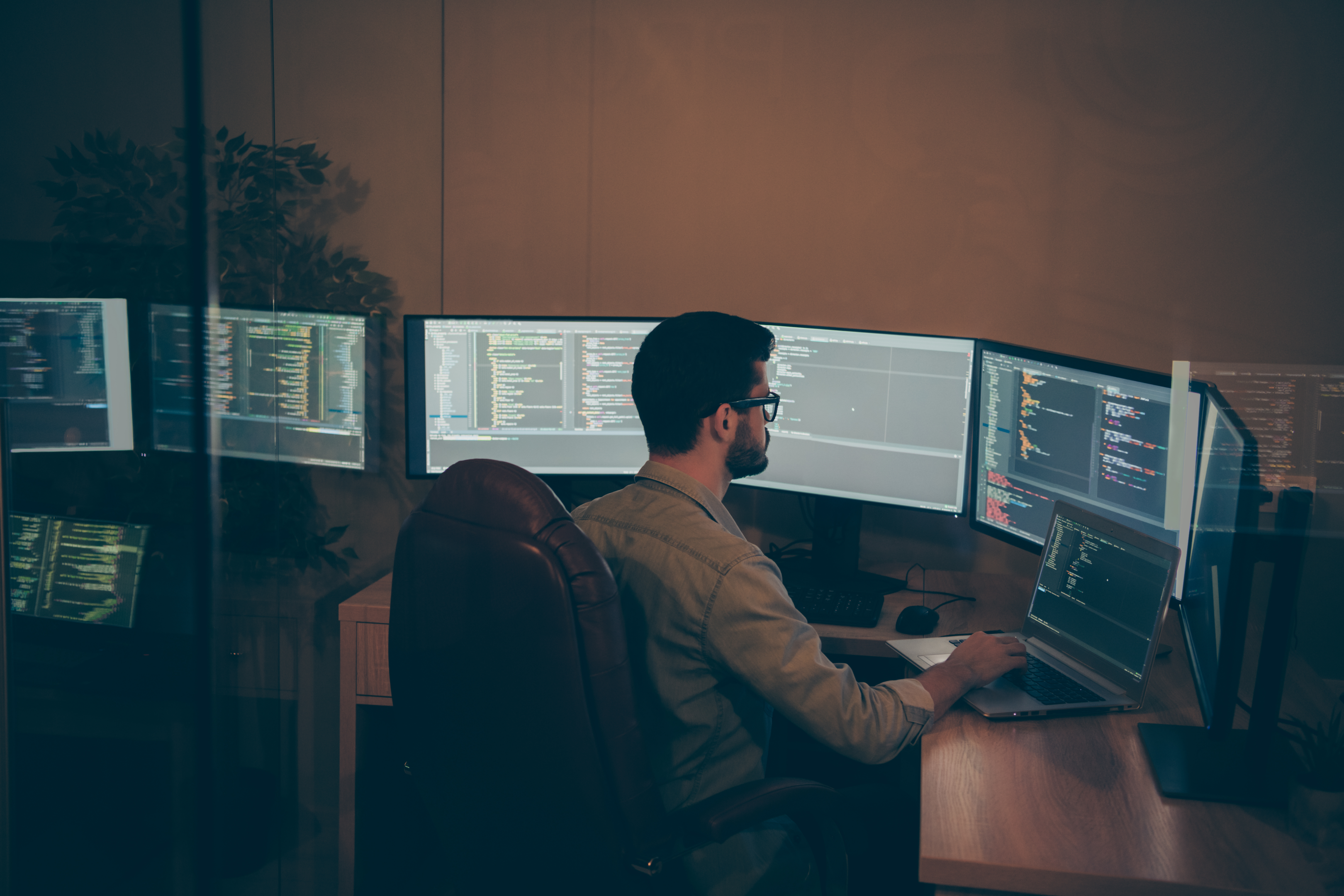 Is Squarespace SEO Can Be Paid Monthly?
Squarespace is a popular Content Management System (CMS) platform that enables businesses to quickly and easily create an online presence. SEO, or search engine optimization, is an essential component of digital marketing that can increase website traffic and visibility across SERPs. Fortunately, many Squarespace SEO experts now offer their services on a pay-monthly basis.
This allows businesses to achieve long-term success with an online presence without signing lengthy contracts or committing to expensive annual packages. Additionally, many experts offer discounted rates when customers sign up for long-term service contracts.
This allows customers to save money in the long run while also avoiding large up-front payments. Those interested in Squarespace SEO should speak with a professional about a payment plan that works for them and their budget. With the right Squarespace SEO setup and ongoing optimization strategies, your business can make strides in organic search rankings and reap the rewards than other search engines and search results.
How Is Squarespace SEO Optimization Usually Done?
Squarespace sites and SEO optimization is best done with the advice and support of a Squarespace SEO expert. With their specialized knowledge and experience, they can help improve your Squarespace site's rankings on search engines such as Google, Bing, and Yahoo! by creating tailored content to your business needs and optimizing existing ones to achieve higher page rankings on Google search console Google Analytics.
They can also develop strategies to increase the visibility of your Squarespace website through optimization and other off-page efforts such as link building, content marketing, and leveraging social media networks. If you are looking for better search engine performance from your Squarespace website, utilizing the services of a Squarespace SEO expert could be the best decision you make for the success of your online presence!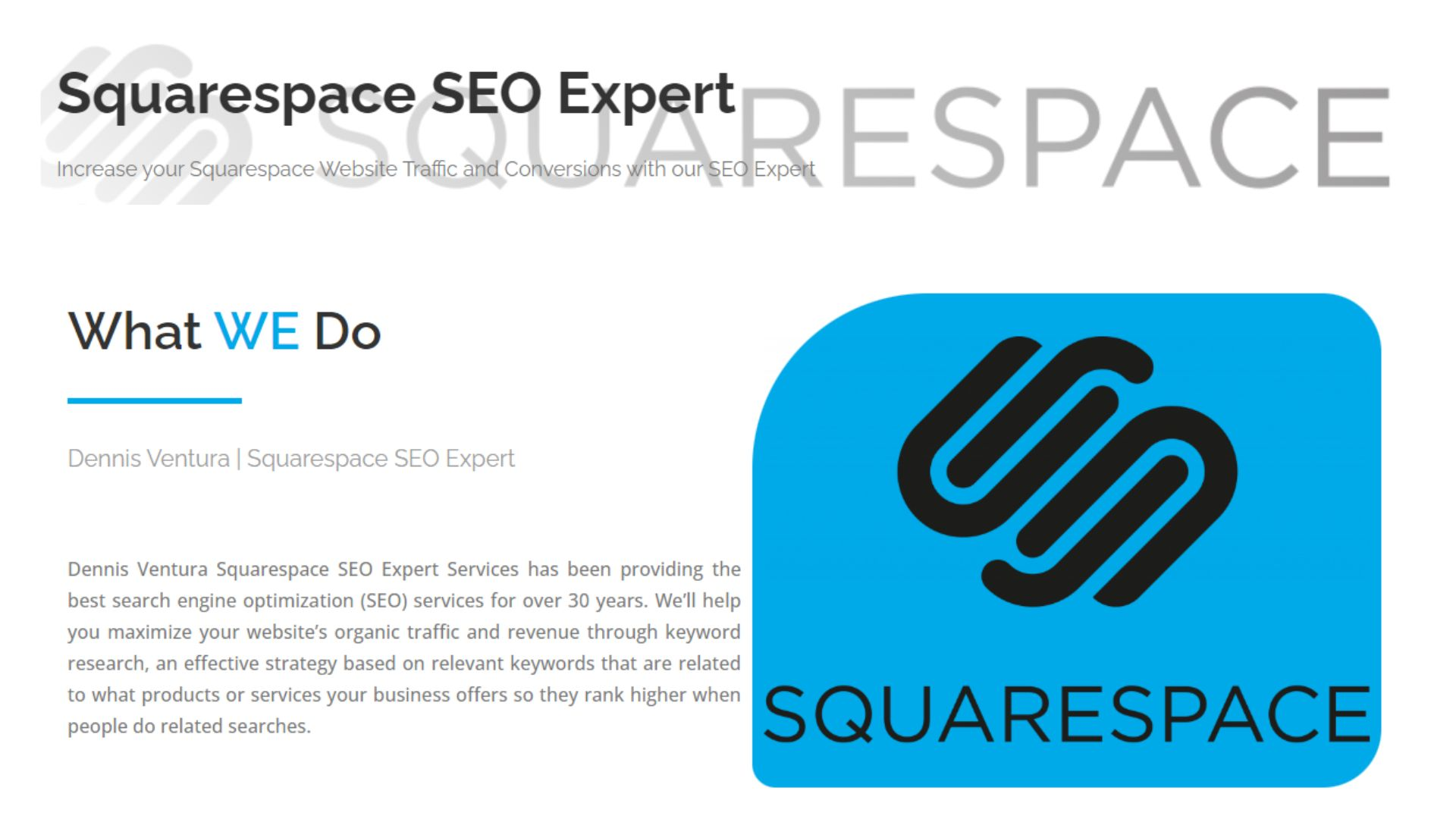 Final Thoughts
Squarespace SEO is an integral part of any business's website strategy. Suppose you want to achieve success with your online presence and maximize the potential of your Squarespace website. In that case, it is essential that you work with a qualified and experienced Squarespace SEO expert.
They can provide the right optimization strategies to help you reach the top rankings in search engine results pages, resulting in more traffic and conversions. At the same time, you can save money by signing up for a pay-monthly agreement and receiving ongoing support to optimize your website. With the proper Squarespace SEO setup and ongoing optimization strategies, your business can make strides in organic search rankings and reap the rewards.