Wix SEO services can help e-commerce sites boost their online visibility. Specifically, Wix can optimize product pages to ensure that they are correctly indexed and show up high in search engine results pages.
The platform can also help you create internal links within product pages which allows visitors to find related products quickly and easily. Furthermore, Wix SEO services also recommend backlinks from relevant websites, which can help improve the ranking of your e-commerce site in search engine results in pages.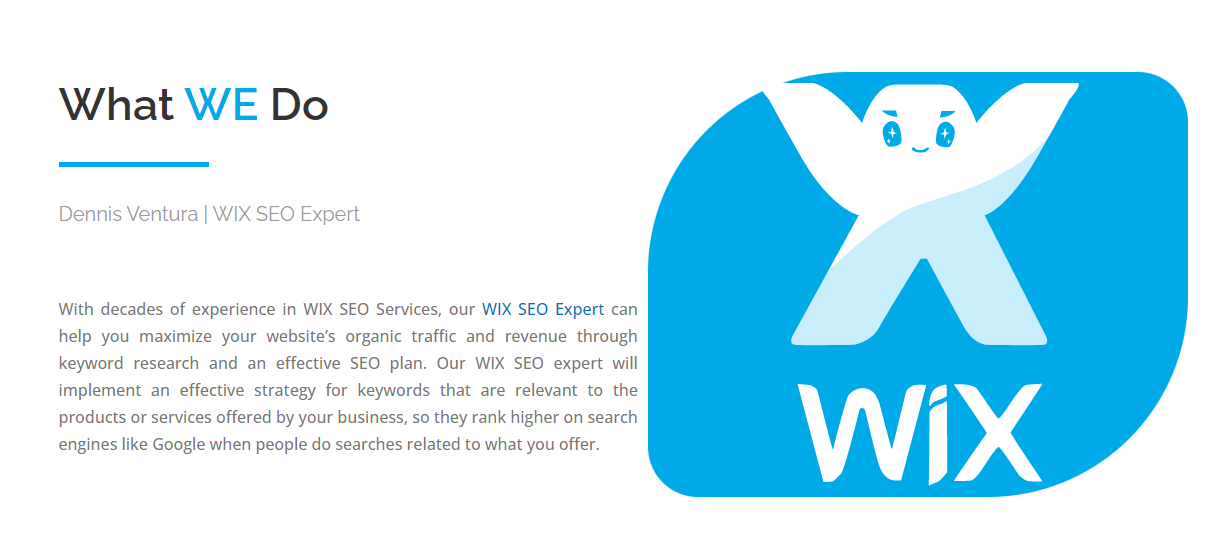 What Tool Needed By Wix SEO Agency?
Wix SEO agencies typically use various tools to help optimize their clients' websites for search engines. Here are some standard tools that Wix SEO agencies use:
Wix SEO Wiz: This is a built-in tool in Wix that helps users optimize their website for search engines. It provides a step-by-step guide to optimizing website content, meta tags, and more.
Google Analytics: This free tool helps track website traffic and user behavior. It provides valuable insights into how users interact with the website, which can help inform Wix SEO Services.
Google Search Console: This is a free tool provided by Google that helps monitor website performance in search engine results. It provides data on search queries, impressions, and click-through rates, as well as alerts for technical issues affecting search engine performance.
Keyword research tools: Wix SEO agencies use various keyword research tools, such as Google Keyword Planner and SEMrush, to identify relevant keywords for their client's websites and optimize their content accordingly.
Backlink analysis tools: Wix SEO agencies use tools like Ahrefs and Moz to analyze their clients' backlink profiles and identify opportunities for building high-quality backlinks.
Website auditing tools: Wix SEO agencY use websites like Screaming Frog and Sitebulb to identify technical issues on their clients' websites, such as broken links, duplicate content, and missing meta tags.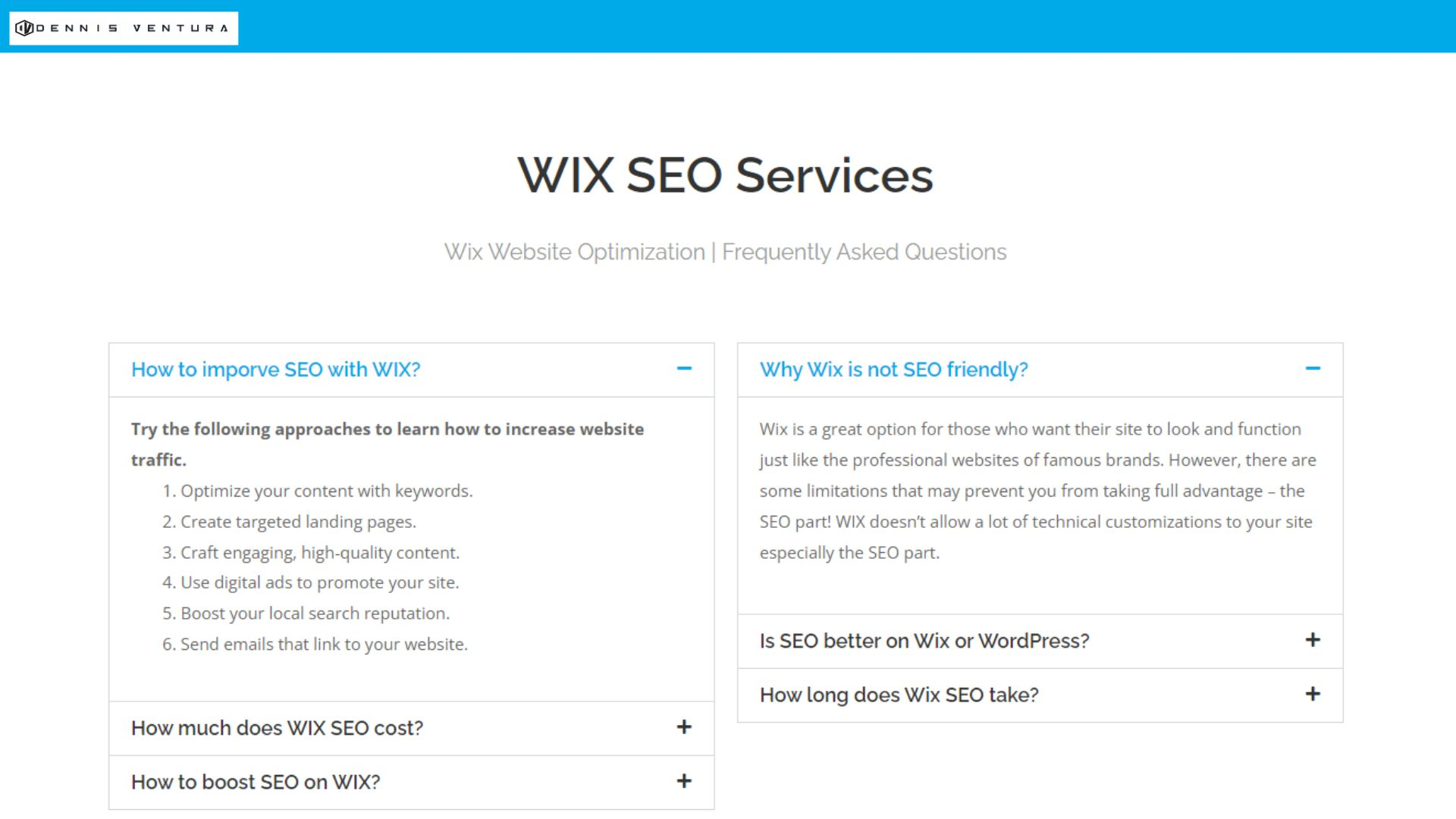 How Does The Wix SEO Tool Help Improve Website Ranking?
The Wix SEO Tool helps improve website ranking by optimizing the content and structure of the website. Specifically, the platform can help you create optimized page titles and meta tags which ensure that each page accurately reflects its content. Additionally, the tool provides internal linking recommendations so visitors can navigate your website easily. Finally, the Wix SEO Tool and Wix SEO Services also suggests backlinks from other websites, which can increase your website's ranking in search engine results in pages.
How Long Does Wix SEO on Website Work?
The effects of Wix SEO on a website can be seen almost immediately. However, it's important to continuously monitor and adjust your site for long-term success to stay ahead of the competition. This could include updating content regularly or changing meta tags and titles as needed. Additionally, you will want to monitor backlinks regularly and implement new strategies if necessary. With a regular commitment to optimizing your website, you can expect the Wix SEO tools to work for the long-term success of your e-commerce website.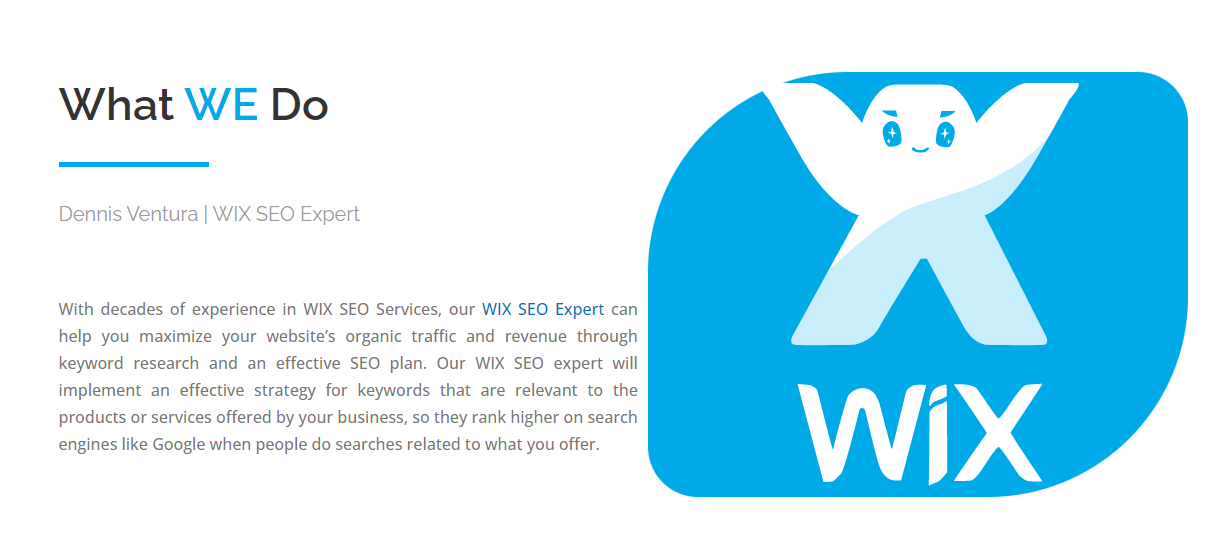 How To Make Money With SEO Wix?
There are several ways to make money with SEO on Wix. Here are a few:
Offer SEO services to clients: If you have expertise in SEO and are familiar with Wix, you can offer SEO services to clients with Wix websites. You can offer services such as on-page optimization, keyword research, and backlink building. You can charge clients on a monthly retainer or project basis.
Sell SEO tools or software: If you have experience in developing Wix SEO Services or software, you can sell them to businesses that use Wix to build their websites. These tools can help companies to optimize their website for search engines and drive more traffic.
Create an SEO-focused website or blog: You can create a website or blog that focuses on SEO and Wix-related content. By generating high-quality content and building an audience, you can monetize your site through advertising, sponsorships, affiliate marketing, or selling your own products or services.
Become an affiliate marketer: You can become an affiliate marketer for SEO-related products or services compatible with Wix. By promoting these products or services to your audience, you can earn a commission on any resulting sales.
Create and sell SEO-related courses: If you have expertise in SEO and Wix, you can create online courses or tutorials on SEO-related topics and sell them to businesses or individuals who want to improve their SEO knowledge and skills.
Overall, there are many ways to make money with SEO on Wix. Whether you offer SEO services, sell tools or software, create content, or become an affiliate marketer, you can earn a profit by leveraging your SEO and Wix expertise.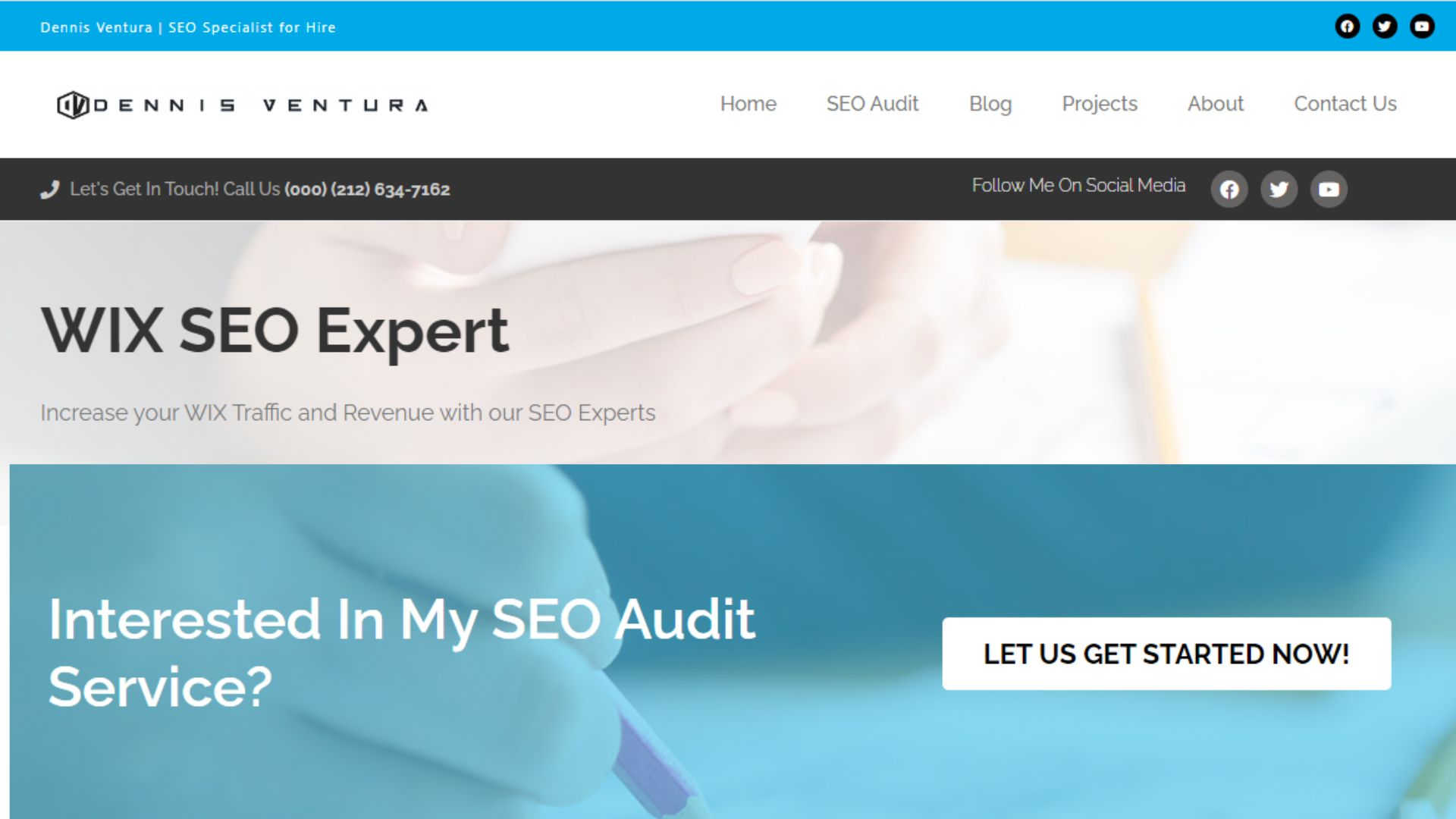 How Much Should I Pay For Wix SEO Experts?
The cost of hiring a Wix SEO expert can vary depending on several factors such as their experience, level of expertise, the scope of the project, and the complexity of the work required. Here are some general guidelines for the average cost of hiring a Wix SEO expert:
Hourly rates: Wix SEO experts can charge anywhere from $50 to $300 per hour, depending on their level of expertise.
Project-based fees: Many Wix SEO experts offer project-based fees, ranging from a few hundred dollars to several thousand dollars, depending on the project's scope.
Monthly retainers: Wix SEO wizard experts may charge a monthly retainer fee, which can range from a few hundred dollars to several thousand dollars depending on the level of service required.
It's important to note that while cost is an important factor, it shouldn't be the only consideration when choosing a Wix SEO expert. It's important to choose an expert who has the right level of expertise and experience, as well as a proven track record of success. You should also consider their communication skills, their ability to work within your budget and timeline, and their overall approach to SEO. By finding the right Wix SEO expert, you can achieve your Wix SEO Services goals in search engine result pages while staying within your budget.
What are Some Features of Wix SEO Service?
Wix offers several features that can help improve your website's SEO and drive more traffic. Here are some of the key features of Wix SEO services:
Customizable metadata: Wix allows you to easily edit and customize the metadata of your website's pages, including the page title, description, and keywords. This can help improve your site's visibility in search engine results pages (SERPs).
Mobile optimization: Wix's SEO services include mobile optimization, ensuring your website is fully optimized for mobile devices, including smartphones and tablets.
Google Analytics integration: Wix integrates with Google Analytics, which allows you to track your website's traffic, engagement, and other key metrics.
Site speed optimization: Wix's SEO services include site speed optimization, which helps to improve your website's loading times. Faster loading times can help improve user experience and SEO rankings.
SSL encryption: Wix's SEO services include SSL encryption, which helps to secure your website and improve your site's rankings in search results.
Sitemap generation: Wix SEO company automatically generates a sitemap for your website, which helps search engines to crawl and index your site more effectively.
Social media integration: Wix's SEO services include social media integration, which allows you to easily share your website optimisation content on social media platforms and drive more traffic to your site.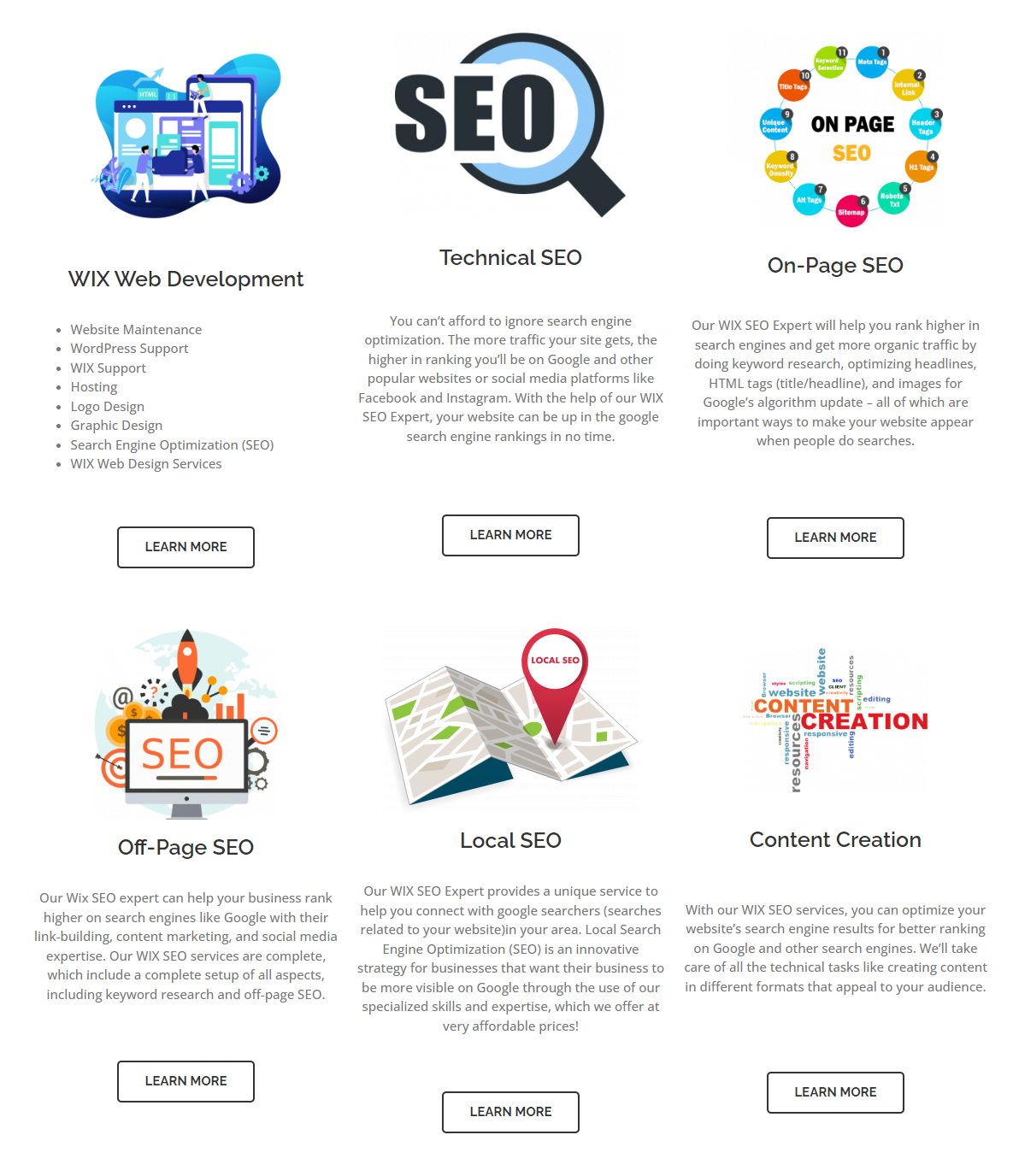 Is there any Disadvantage of Hiring Wix SEO Service?
There can be some potential disadvantages to hiring a Wix SEO service:
It can be expensive depending on the scope of services being offered.
A professional may need to be more familiar with your website and could miss important details that can improve your rankings or lead to more successful results.
If you're new to SEO, you may need to learn to properly select a provider and ensure they are an ideal fit for your business goals.
Before deciding to hire an SEO service for Wix, consider researching the company and their pricing options to make the most informed decision possible.
What Could Be The Possible Problems Of Hiring Wix SEO Experts?
Some potential problems can come with hiring the best Wix SEO expert. First, it can be not easy to properly vet any potential provider and ensure they have the skills necessary to meet your needs. Additionally, a professional may not be familiar with your website and could miss important details that could significantly improve your wix website rankings or lead to more successful results.
Lastly, if you're starting out in e-commerce, you may not know how to properly assess the results of an SEO expert's work and determine whether it provides value for money for the search engine optimization. Before deciding to hire the best Wix SEO services do your research to get a comprehensive understanding of what they offer and ensure it aligns well with your business goals.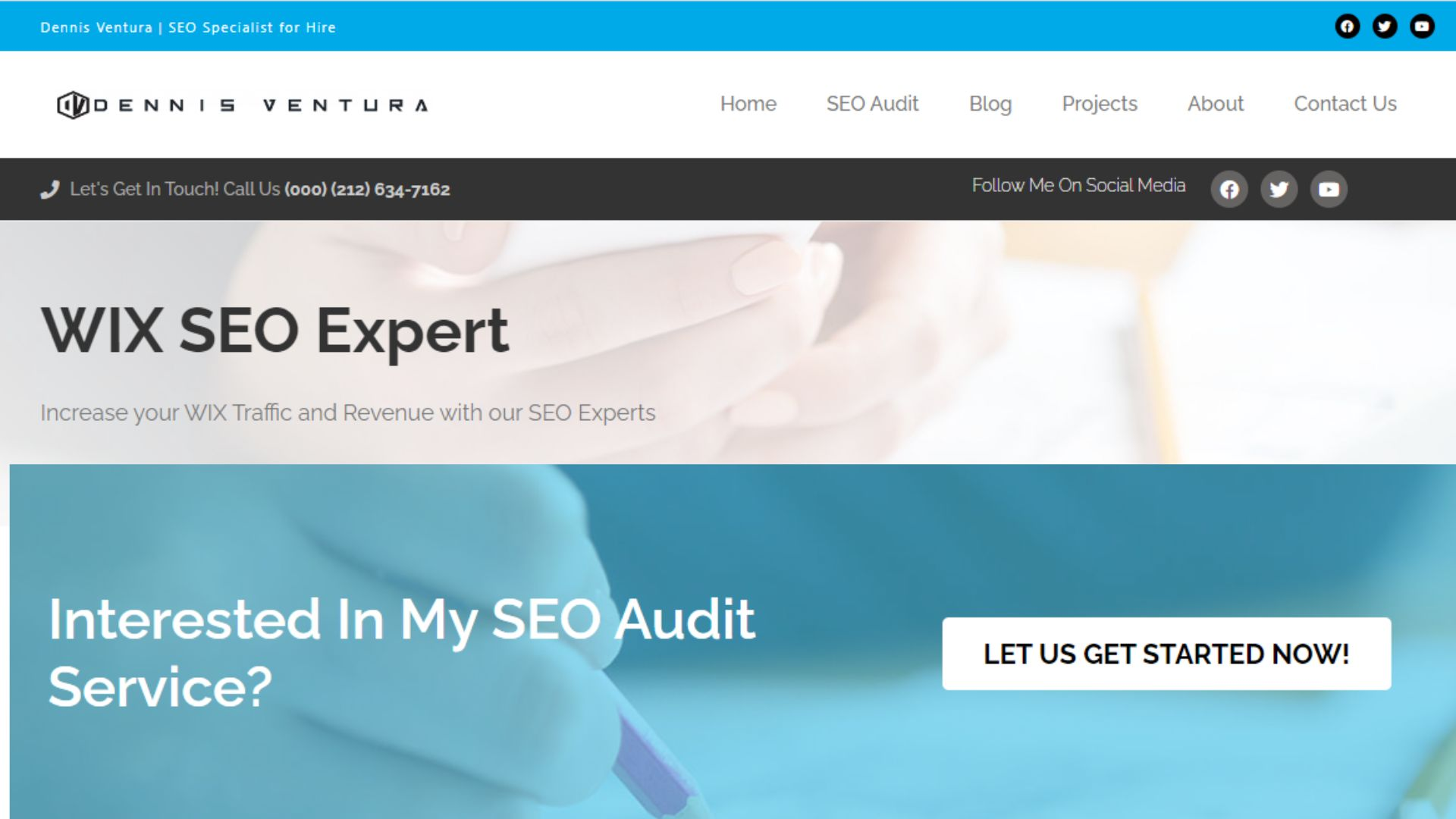 Thoughts
Hiring a Wix SEO consultant or Wix SEO specialist can benefit businesses that want to improve their online presence and increase visibility on web search engines. However, it is important to consider the potential problems of hiring a professional and ensure that you make an informed choice that aligns well with your business objectives. Researching potential providers, understanding their pricing structures, and providing they know about your website are important steps before committing to any Wix SEO expert services.